Indiana Jones 5 Will Explore Character's History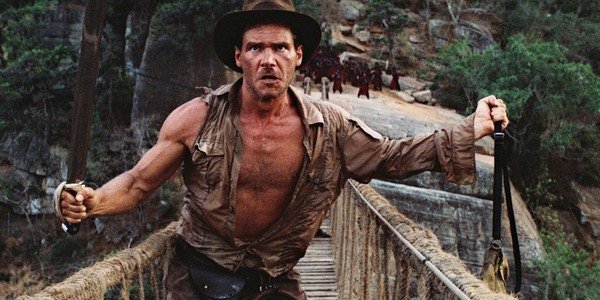 Fans of Indiana Jones, much like the character himself, will hang on any thread when it comes to info about new movies. Harrison Ford has been making the rounds promoting his new movie, Call of the Wild, and he's been talking – a little – about Indiana Jones 5. Now we know a little more.
Despite Ford being older, and consequently the character, the movie evidently won't be solely concerned with advancing the franchise's timeline. In an interview with IGN, Ford gives a cryptic but still illuminating response when discussing what the upcoming film will be about:
Well, I'm not going to share the story with you because that doesn't seem like a good idea. But we'll see new developments in his life, his relationship. We'll see part of his history resolved.
So little go on, but so much to consider. What part of Jones' history is Ford referring to? Will some aspect of a past adventure come back to haunt him? An unresolved thread? That seems to have been partly the impetus behind 2008's Indiana Jones and the Kingdom of the Crystal Skull. In that film, Jones reunites with his former flame, Marion Ravenwood (Karen Allen) and learns he has a son, Mutt (Shia LeBeouf). You could hazard a guess that his family would factor into the story in some way, though maybe not. According to screenwriter Jonathan Kasdan (Solo: A Star Wars Story), who wrote a draft before yielding to David Koepp, the character of Mutt was not in his version of the story.
Then again… "we'll see new developments in his life, his relationship," could be reference to Mutt, Marion, or both, so time will tell if the family comes along for the ride again, or Jones reverts to type and heads out the door on his own. Ford also said:
It's a very good script. I'm looking forward to it.
That should set some at ease, who might have been leaning heavy on executive producer Kathleen Kennedy's recent comments that the story was still being worked on. According to Ford, production starts in a couple months, and the film is scheduled to arrive in theaters July 9, 2021.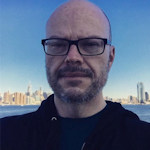 Darby Harn is a contributor for Screenrant, CBR.com, Star Wars News Net, and Movie News Net. He is the author of the sci-fi superhero novel EVER THE HERO. His short fiction appears in Strange Horizons, Interzone, Shimmer, and other venues.