Kevin Smith's 'Masters of the Universe' Reveals Castlist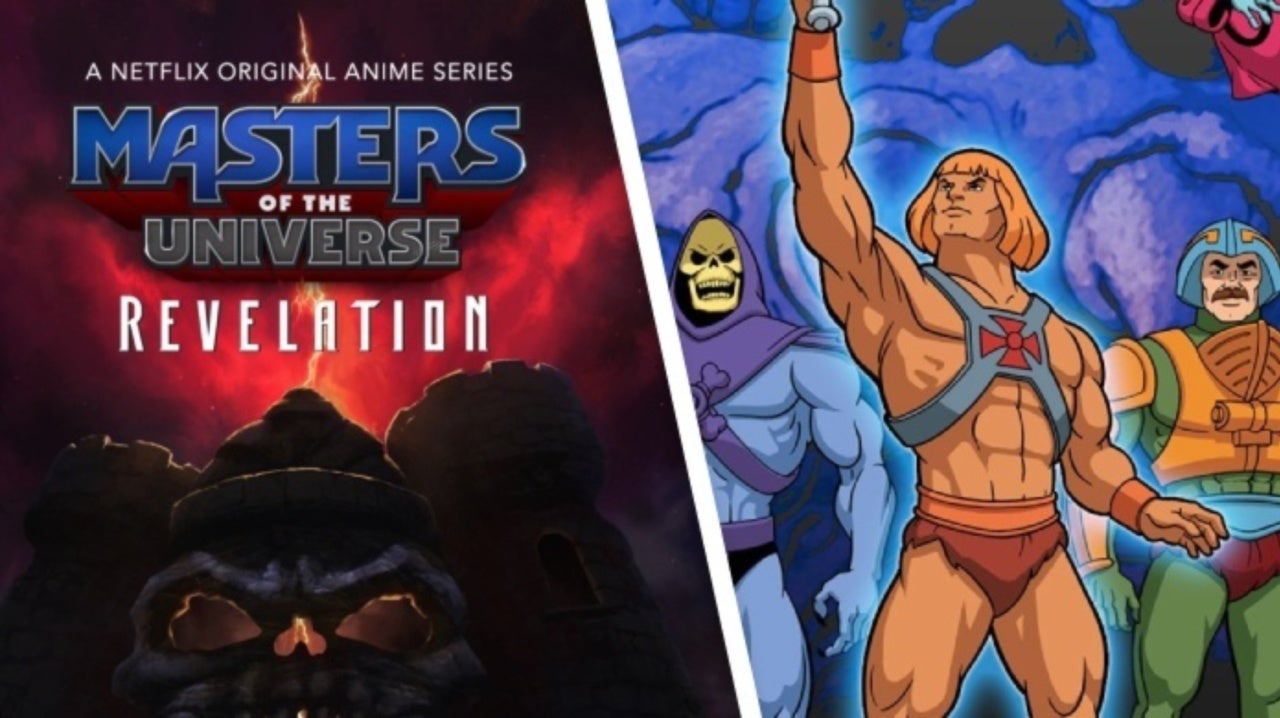 Netflix just revealed the all-star voice cast for the upcoming anime project, which is executive produced by Kevin Smith.
Back in August, it was announced that a new animated Masters of the Universe series, called Masters of the Universe: Revelation would be coming to Netflix, with Kevin Smith serving as showrunner. Well, now the cast list has just been announced, and it is a pretty juicy one.
For starters, Mark Hamill returns to the recording booth to be the voice of the villain of the show, Skeletor. Chris Wood, from CW's Supergirl will play the main role of He-Man/Prince Adam, with Lena Headey (Game of Thrones) playing Skeletor's sidekick, Evil-Lyn, and Sarah Michelle Gellar (Buffy the Vampire Slayer) will voice Teela, who helps He-Man in action and is in charge of Prince Adam's training and protection.
There is no release date announced yet, but the project will most likely not premiere before 2021. It is set to be in the same style as Castlevania, with the same animation company behind both projects. This is not the only Masters of the Universe project in the works at Netflix, as it was announced back in December that the company is also working on a CG-animated series from which we haven't heard much since.
Masters of the Universe was a toyline released back in the 80s, which turned into an animated series and subsequently became one of the most emblematic properties of the decade. It follows the adventures of Prince Adam, who is the son of Eternia's rulers, King Randor and Queen Marlena, and who turns into alter ego He-Man, the most powerful being in the universe, when he holds the Sword of Power and yells "By the Power of Grayskull!". He-Man will use his powers to protect Eternia from Skeletor, who aims to rule the entire universe by taking over the fortress of Castle Grayskull.
Here is the entire cast list released:
Chris Wood (Supergirl) as Prince Adam/He-Man
Mark Hamill (Star Wars, Batman: The Animated Series) as Skeletor
Lena Headey (Game of Thrones) as Evil-Lyn
Sarah Michelle Gellar (Buffy the Vampire Slayer, Cruel Intentions) as Teela;
Liam Cunningham (Game of Thrones) as Man-At-Arms
Stephen Root (Office Space, Barry) as Cringer
Diedrich Bader (Office Space, Napoleon Dynamite) as King Randor/Trap Jaw
Griffin Newman (The Tick, Vinyl) as Orko
Tiffany Smith (Behind Enemy Lines, Supernatural) as Andra
Henry Rollins (Lost Highway) as Tri-Klops
Alan Oppenheimer (original Skeletor in He-Man and the Masters of the Universe) as Moss Man
Susan Eisenberg (Wonder Woman, Justice League) as Sorceress
Alicia Silverstone (Clueless, Batman & Robin) as Queen Marlena
Justin Long (Galaxy Quest, Live Free or Die Hard) as Roboto
Jason Mewes (Clerks, Jay and Silent Bob Strike Back) as Stinkor
Phil LaMarr (Mad TV, Justice League) as He-Ro
Tony Todd (Candyman, Star Trek: The Next Generation) as Scare Glow
Cree Summer (DC Super Hero Girls, Vampirina) as Priestess
Kevin Michael Richardson (The Batman, ThunderCats) as Beast Man
Kevin Conroy (Batman: The Animated Series) as Mer-Man
Harley Quinn Smith (Once Upon a Time…in Hollywood, Jay and Silent Bob Reboot) as Ileena
Miguel Fernández is a Spanish student that has movies as his second passion in life. His favorite movie of all time is The Lord of the Rings, but he is also a huge Star Wars fan. However, fantasy movies are not his only cup of tea, as authors like Scorsese, Fincher, Kubrick or Hitchcock have been an obsession for him since he started to understand the language of filmmaking. He is that guy who will watch a black and white movie, just because it is in black and white.