Opinion: '1917' Is The Best Picture Of The Year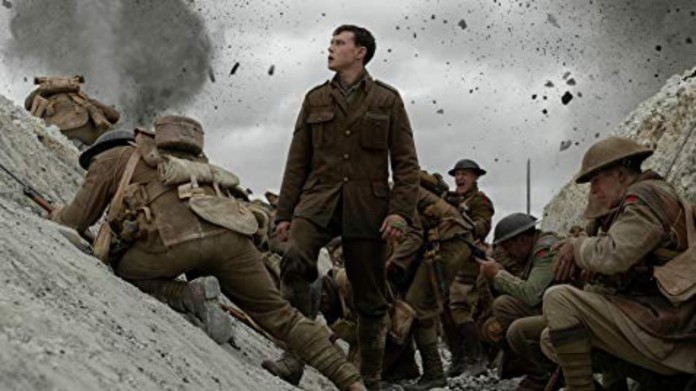 It's official: Parasite won the Oscar for Best Picture. The problem is 1917  is the better movie and it's not even close.
There are great movies and there are event movies, but rarely is a great movie an event that must be seen on the big screen to be truly appreciated. Sam Mendes has created an epic war film that follows the universal path of the hero on a quest described so well by Joseph Campbell.
There has been a lot of discussion about the decision by Mendes to construct his movie as a nearly a single continuous shot. This sounds like a gimmick and it could have easily devolved into that, but instead it inexorably draws the viewer into a menacing journey where danger and death lurk at every turn.
A combination of little known actors and a-listers fill the ranks with strong performances. Everyone serves to advance the kinetic narrative toward the conclusion without drawing attention to themselves.
Rebecca Onion of Slate.com wrote: …all its style is in the service of making thrilling and beautiful a war that was anything but.
Ms. Onion confuses pro-military sentiments with pro-war sentiments. She also ignores the larger truth that movies, by their nature put grand images and music on screen. The result often glorifies, or at least seems to make more appealing things that are anything but. War movies in particular have contended with this phenomenon. Anyone who has seen Apocalypse Now, Braveheart or even Blackhawk Down knows what I mean.
1917 is unabashedly a pro-military movie in the way it portrays the brave and professional British soldiers struggling to do their duty and stay alive. There is also no doubt it is an anti-war movie that confronts the viewer with the reality of war as a chaotic, cruel and deadly endeavor that man inflicts upon his fellow man.
I'm not arguing that Parasite isn't a good movie and I'll stipulate one can make a case for Best International Feature Film. Bonng Joon-ho's effort is a self-contained study of the consequences of a collision between haves and have-nots. This was a weakness for me because you have to take it for granted that economic disparities inevitably lead to conflict – conflict that is justified.
An undertone of Marxist politics might make the Academy take notice, but this message is literally smashed home with bloody violence. The violence in Parasite feels almost gratuitous or at least over the top when compared with the truly horrific, but historically accurate violence portrayed in 1917.
Sam Mendes has made a captivating movie based on real accounts from the war to end all wars. The events portrayed in 1917 took place more than a hundred years ago, but it is the generational movie-going experience we needed today.