Wes Anderson's 'The French Dispatch' Debuts New Trailer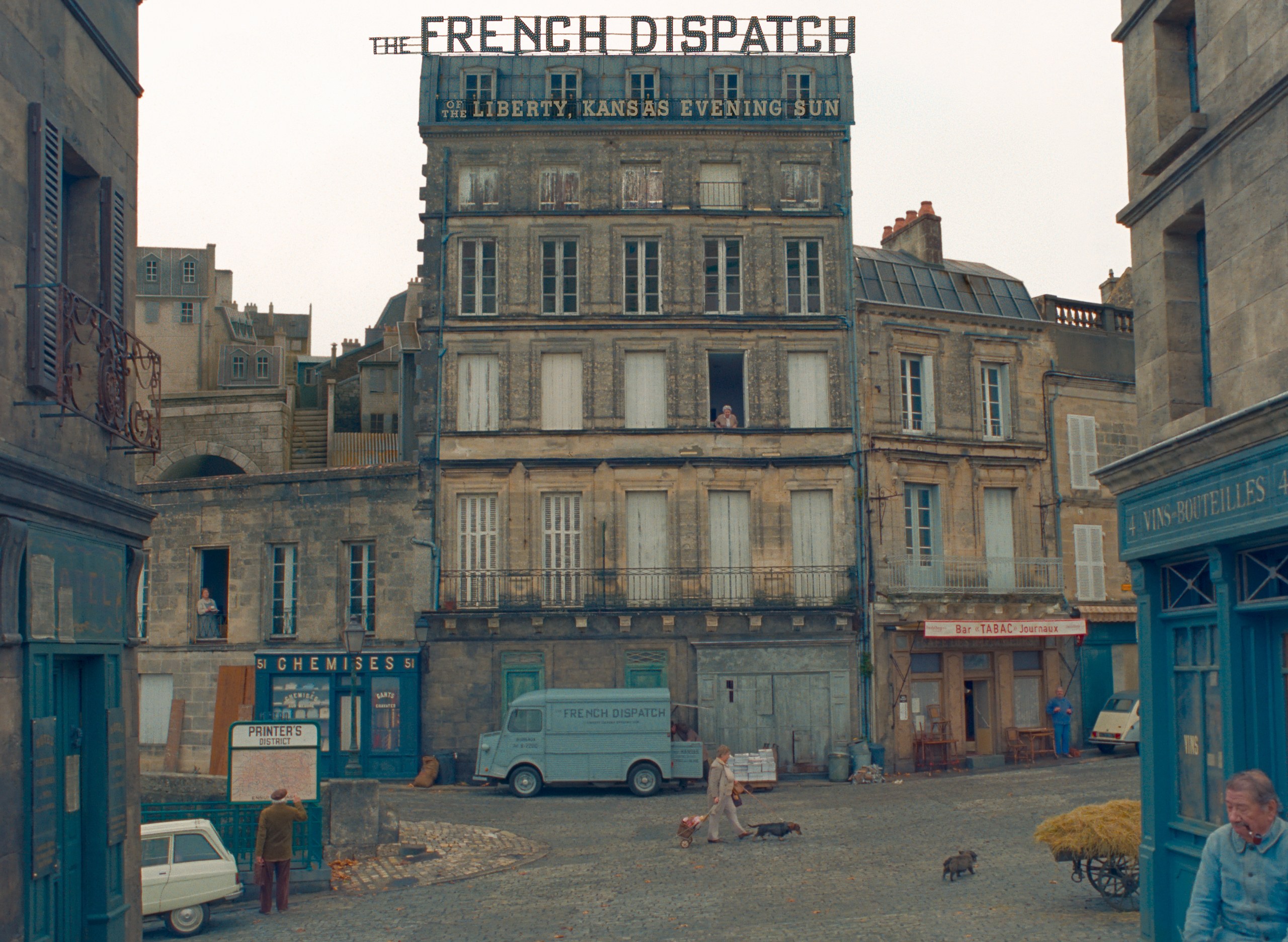 The trailer for Wes Anderson's The French Dispatch  is here just days after Searchlight Pictures revealed a new poster and images from the film. 
Two years after the stop-motion animated Isle of Dogs, Anderson's The French Dispatch is his return to live action with another star-studded cast, including names like Timothee Chalamet, Frances McDormand and Bill Murray. The official synopsis for the film is:
"The film is a love letter to journalists set in an outpost of an American newspaper in a fictional 20th Century French city and brings to life a collection of stories published in 'The French Dispatch' magazine."
The New Yorker shared some information about the cast of characters we will meet in the film: Bill Murray is Arthur Howitzer Jr., the editor of The French Dispatch, while members of his staff include Elizabeth Moss, Owen Wilson, Tilda Swinton and Griffin Dunne. Jeffrey Wright plays a journalist named Roebuck Wright, Benicio Del Toro is Moses Rosenthaler, an imprisoned artist, with Lea Seydoux as his inspiration and Timothee Chalamet is a student revolutionary named Zeffirelli.
What we can tell from this trailer is that it is quintessential Wes Anderson. The color palette, cinematography and colorful characters will no doubt win over audiences yet again. It will be fun to see how many actors from this film return for another Wes Anderson feature in the future, just as Adrien Brody and Bill Murray have.
The French Dispatch is set for release on July 24.
David Triana is a former freelance writer who covered local entertainment in his hometown of Fort Myers, FL. Now residing in Orlando, FL he is able to indulge in everything Disney and Star Wars every day. Looking to get back into writing and reporting, David is very excited to be part of the MNN team.