Will Tom Cruise go to Space in the Next Mission: Impossible?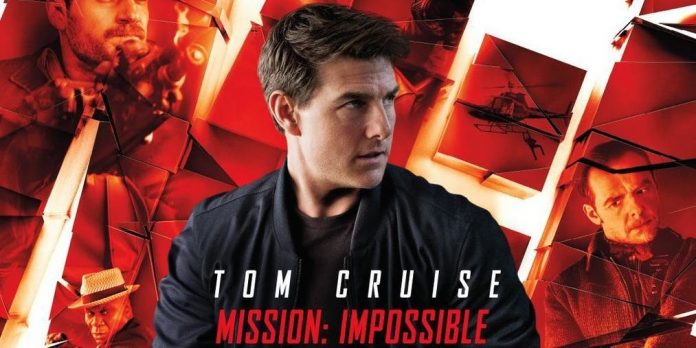 It wouldn't have been too great of a leap to think that Tom Cruise would be going to space in the next installment of the Mission: Impossible franchise. After all, Mission: Impossible – Fallout did see Cruise becoming the first actor to do a high altitude low opening (HALO) jump for a movie. It would seem that the sky is not the limit for Tom Cruise. However, Christopher McQuarrie, director of the next two installments in the franchise, seems to believe that space is the limit. The director put those space rumors to bed in a recent interview on the Empire Podcast.
"He squashed those persistent rumours by stating definitively that Cruise won't be going to space, he did tease that there's 'plenty' left for the daredevil actor to do on Earth. 'We've figured out three obscene things that he's doing that I'm terrified of, that make the helicopter chase look like tinker toys,' he promised."
Tom Cruise might not be going to space, but this film franchise will continue to up the ante when it comes to action set pieces and stunts. It is truly amazing to think about the fact that Cruise does almost all of his own stunts. Like J.J. Abrams before him, Christopher McQuarrie revitalized the Mission: Impossible franchise in 2015 with Rogue Nation and 2018 with Fallout, receiving both critical and audience acclaim. Like Tom Cruise, even at its age, this franchise is showing no signs of slowing down, and in fact, Fallout has the largest worldwide box office gross of the entire franchise at over $790 million.
My wife recently bought me the Mission: Impossible 6-Movie Collection in 4K for my birthday, so I cannot wait to dive back into these movies in 4K HDR. According to the Empire article, Tom Cruise is currently training for Mission: Impossible 7 and filming will begin "soon". Mission: Impossible 7 and Mission: Impossible 8 will both be directed by Christopher McQuarrie and are set to release in summer 2021 and 2022, respectively.
Josh is a proud father, husband, and freelance writer. Josh is a diehard Star Wars fan, but has an appreciation for all types of film and TV. He is that guy who constantly uses movie quotes in everyday conversations, even when no one else understands the reference. Josh also represents one half of the Star Wars podcast, From a Certain Point of View.