Searchlight Reveals New Poster and Photos for 'The French Dispatch'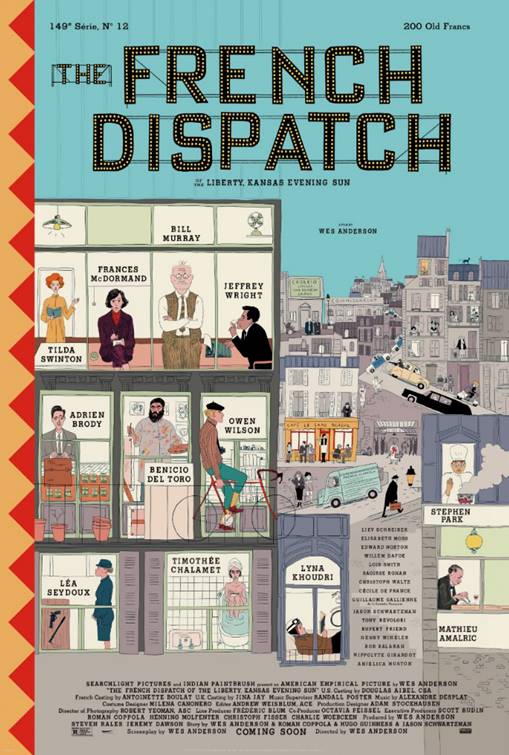 Searchlight Pictures has just revealed a very detailed and delightful poster for the highly anticipated, star-studded upcoming drama-comedy, The French Dispatch, written and directed by Wes Anderson.
The French Dispatch is being described as:
A love letter to journalists set in an outpost of an American newspaper in a fictional 20th-century French city and brings to life a collection of stories published in "The French Dispatch" magazine.
As per usual, this is all we know story-wise so far about Wes Anderson's upcoming film. Typically, Anderson's features remain under lock and key until the theatrical release.
What we do know is the brilliant, star-studded cast attached to this project. Among the main cast (as seen in the poster) is the great Bill Murray (long time Anderson Alum), a bearded Benicio Del Toro, bicyclist Owen Wilson (also an alum) and a bathing Timothee Chalamet. Some of the recurring actors in Anderson's films returning for this movie are Tilda Swinton, Adrien Brody, Lea Seydoux, Frances McDormand, and Mathieu Amalric. Some notable recurring faces not pictured that are slated to make an appearance are Edward Norton, Willem Dafoe, Angelica Huston and Jason Schwartzman. Wow…big, big line-up!
I already know I am going to love this film. First of all, Bill Murray is in it. Second, it's Bill Murray and Wes Anderson together again, one of the greatest actor-director duos of our time. Two of my personal favorites of this duo is The Royal Tenenbaums and The Grand Budapest Hotel (even though Murray is only briefly in it). The latter of the two is one of the most beautiful films I have ever seen and will always be an all-time favorite.
The French Dispatch will be Murray's ninth film in Anderson's ten film library. Only 1996's Bottle Rocket (Anderson's first) was Murray not attached. Wes Anderson is known for casting a plethora of recurring actors in his films including the likes of the Wilson brothers, Willem Dafoe, Tilda Swinton and Jeff Goldblum. Too many to name, but I really love that about his films.
Also according to an article in the The New Yorker, The French Dispatch is loosely inspired by, yep, The New Yorker.
Anderson has been a New Yorker devotee since he was a teen-ager, and has even amassed a vast collection of bound volumes of the magazine, going back to the nineteen-forties.
Check out these new photos from the movie courtesy by The New Yorker. To see all the photos, make sure to visit their site.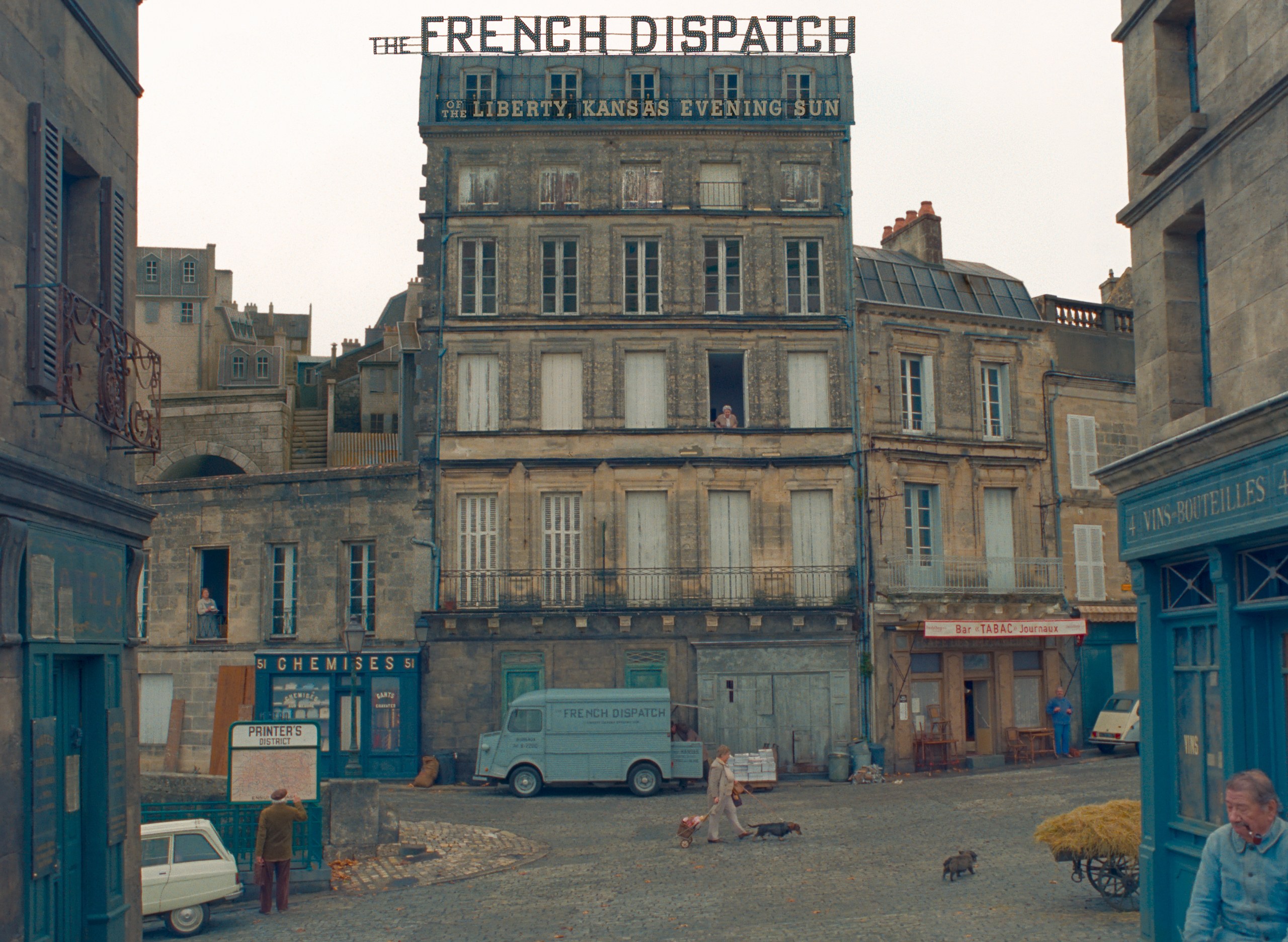 The French Dispatch is scheduled to be released in theaters August 28th.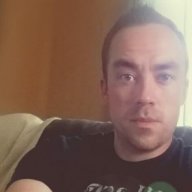 Bobby Long is a life-long fan of Star Wars, The Lord of the Rings, The Marvel Cinematic Universe, Disney and The Simpsons who spends much of his free time running through all his favorite films…again and again. He has a beautiful fiancee, a beautiful daughter, and two of the cutest doggies you'd ever seen. He is eternally grateful to MovieNewsNet for giving him the opportunity to write about his passion.