HBO's Parasite Series Looking to Get Infested With Mark Ruffalo
After winning Best Picture at the Oscars Sunday night, it seems Bong Joon-ho's Parasite just can't be stopped. Collider is reporting that three-time Oscar nominee Mark Ruffalo is in talks for a lead role in the HBO limited series based on the film. Who he is playing remains a mystery at this point, but we know that Bong is teaming up with director Adam McKay to create the series, which is said to be a five or six episode "expansion" of the film, whatever that might mean.
The critically acclaimed film follows a poor but street-smart family that slowly and deceptively infiltrates the house of their wealthy employers. Bong created quite the mythology for his comedy-thriller, and apparently he has plenty of ideas he didn't include in the film that would be front and center in the HBO show. He elaborates (with some spoilers for the film):
"When the original housekeeper Mun Gwang comes back in the late-night, something happened to her face. Even her husband asked about it, but she never answered. I know why she had the bruises on her face. I have a story for that, and aside from that, why does she know the existence of this bunker? What relationship does she have with that architect to know of this bunker? So I have all these hidden stories that I have stored."
To me this just asks more questions. It could be a straight-up English language remake, a continuation of the story from the acclaimed film, or perhaps a Fargo-style story that's just loosely influenced by the movie. I'd put my money on Mark Ruffalo playing a character inspired Mr. Kim. He always radiates a sort of down to earth, regular guy energy, but can definitely bring the intensity that the character keeps buried deep down. If the series does end up being more of a sequel to the film, perhaps Ruffalo's character is a new tenant of the Namgoong house. In any case, Ruffalo is no stranger to HBO, as his new series I Know This Much Is True, where he plays twin brothers premieres this April. He's also fresh off of the most profitable film of all time, Avengers: Endgame, as well as Dark Waters, so he's quite the hot commodity in Hollywood right now.
Bong Joon-ho, Adam McKay and Kevin Messick will be executive producers on the Parasite series, along Dooho Choi, Miky Lee, Cho Young Ki and Francis Chung. Collider warns that it's not a done deal with Ruffalo at this point, but that Bong has reached out to him and there is mutual interest. This news comes the same day that Hollywood Reporter revealed Parasite is expanding its reach to double its theater count. This is standard practice for smaller Oscar winners, but with over $165 million in the bank already and this series on rise, it seems like Parasite will continue to plague audiences one way or another.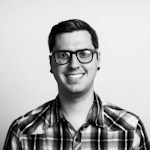 David is a video editor, stop-motion animator, freelance writer, and movie addict. He currently lives in Michigan with his wife and two dogs and can be found obsessing over director commentary tracks and collecting movie memorabilia. In addition to writing for Movie News Net and Star Wars News Net, he also hosts podcasts like The Movie News Network and The No Guff Podcast.