First Look At 'The Falcon And The Winter Soldier', 'WandaVision', and 'Loki' Unveiled At The Super Bowl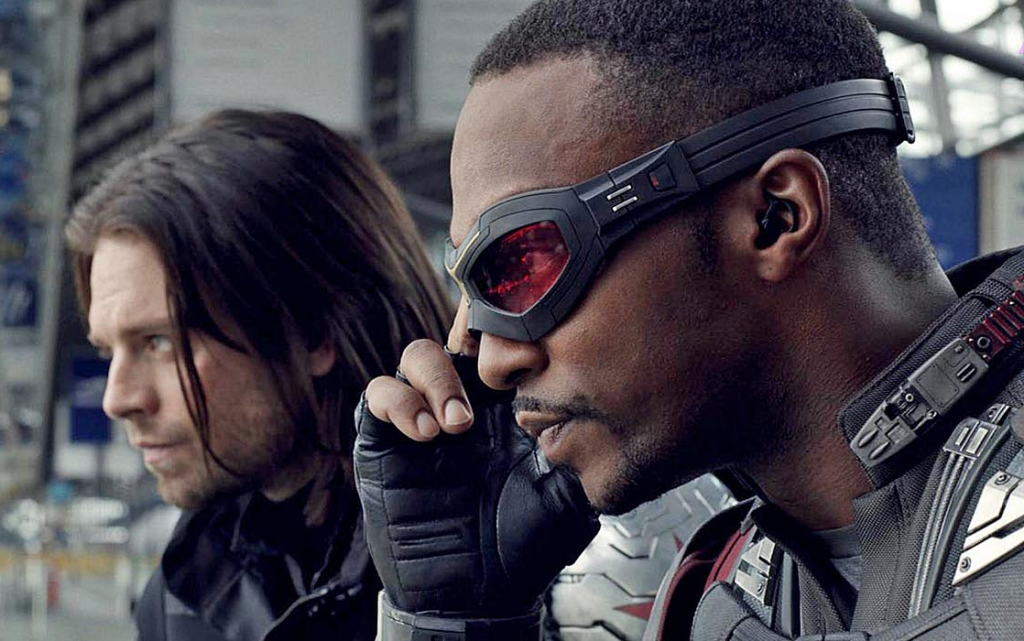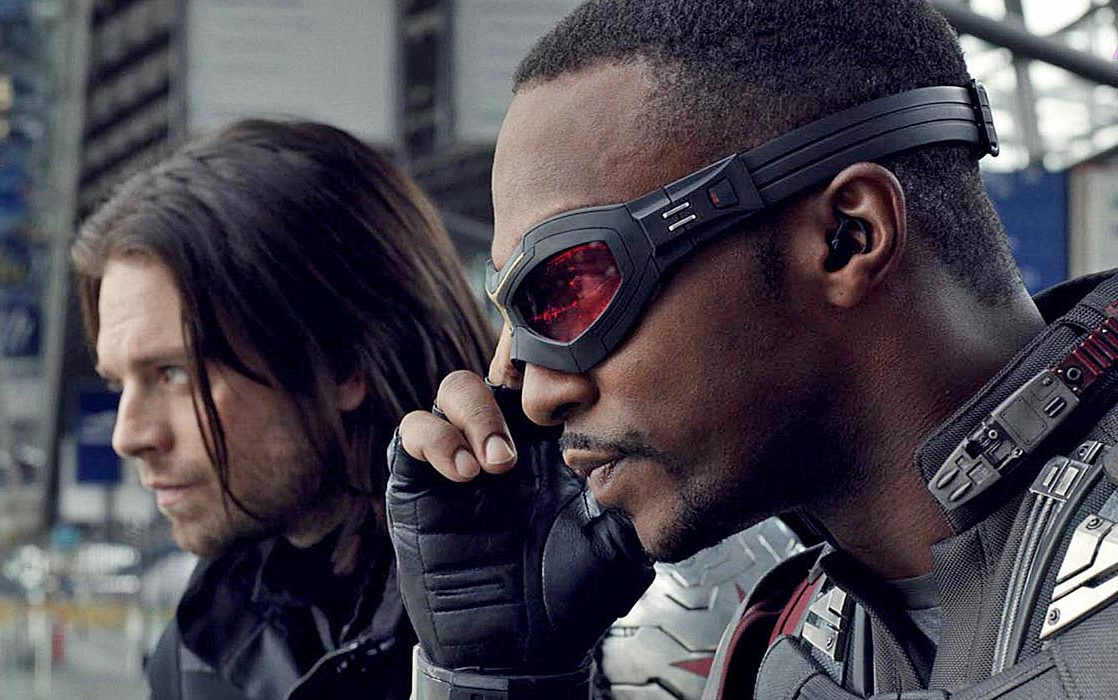 Move over, Star Wars: The Mandalorian – there's a new big-budget Disney+ series in town, and it just got a TV spot at Super Bowl LIV. The Falcon and the Winter Soldier is Marvel's first big-budget foray into television, and with it comes a continuation of the narrative carried through the Captain America and Avengers movies.
Throughout the Marvel Cinematic Universe's history, two characters have stood by Captain America's side: Bucky Barnes, alias Winter Soldier, and Sam Wilson, alias Falcon. Bucky was a war hero and the best friend to Steve Rogers, who was later captured and brainwashed by HYDRA, who turned him into a living weapon and war criminal; ultimately, he was rescued by Captain America, and has since partially overcome his brainwashing thanks to help from Black Panther. Meanwhile, Sam has a cleaner public record, being a former pararescueman who saved millions of lives from HYDRA, and later operating as one of the Avengers; however, he's got issues of his own, as assisting Captain America during the civil war between the Avengers got him branded as a criminal. Both heroes were dusted by Thanos, but were ultimately resurrected thanks to the heroics of Captain America and the other surviving Avengers.
While an elderly, time travel-displaced Steve ultimately passed his shield on to Sam after living the life that he never got, it seems likely that there may be disagreements between the new Captain America and Bucky (who was previously shaping up to be the heir apparent to the shield) over who can really carry their retired friend's legacy of superheroics. Ultimately, though, the choice may not be up to them – the government has their own plans for a Captain America replacement in John Walker, U. S. Agent, who has taken up the very shield that Steve bestowed to Sam. While John is capable as a soldier, it's not likely that the state-sponsored Captain America is made of the same moral fiber as his predecessor. And worse still, Baron Zemo, the mastermind behind the civil war that broke the Avengers apart, is back in action, and it doesn't look like he's operating alone…
But The Falcon and the Winter Soldier is not the only post-Avengers: Endgame story that's just waiting to be told. Wanda Maximoff, one of the many people who were dusted and subsequently resurrected, is alive once more… But her lover, the synthezoid known as the Vision, is not. But as her powers expand, somehow, she's able to have Vision return in a series of vignettes that resemble different eras of television. In the meantime, the tease at Loki shows that the version of the character that escaped in the alternate 2012 timeline has been apprehended by what appears to be the Time Variance Authority, and he promises that there will be hell to pay for arresting him.
The Falcon and the Winter Soldier, WandaVision, and Loki are three of the first Marvel shows being developed for Disney+, with the six-episode series sporting a budget similar to one of Marvel's feature films. These new shows are being promoted as being equally-important to the films, unlike previous shows connected to the MCU (which did not have the backing of Marvel Studios behind them). Also unlike the previous MCU shows, they will feature talent from the movies in a major capacity. Check out the TV spot for these three shows below:
The Falcon and the Winter Soldier is set to arrive at some point in August 2020. The series stars Anthony Mackie as Sam Wilson (The Falcon), Sebastian Stan as Bucky Barnes (The Winter Soldier), Daniel Brühl as Baron Helmut Zemo, Emily VanCamp as Sharon Carter (Agent 13), and Wyatt Russell as John Walker (U. S. Agent). WandaVision is set to arrive at a later point in the year, and will star Elizabeth Olsen as Wanda Maximoff (Scarlet Witch), Paul Bettany as the Vision, Teyonah Parris as Monica Rambeau, Kat Dennings as Darcy Lewis, Randall Park as Jimmy Woo, and Kathryn Hahn as Agatha "Agnes" Harkness. Loki is expected to arrive in 2021 and stars Tom Hiddleston as Loki Laufeyson; Sophia Di Martino and Owen Wilson have also been cast in undisclosed roles. Other Marvel shows headed to Disney+ by the end of 2021 include What If…?, Hawkeye, Ms. Marvel, Moon Knight, and She-Hulk.

Grant Davis is a freelance writer who has covered entertainment news for more than four years. His articles have frequently appeared in Star Wars News Net as well as as other entertainment-related websites. As someone who grew up on Star Wars and comic book movies, he's completely thrilled with the current era of genre entertainment.