'Captain Marvel 2' In Development With 'WandaVision' Writer, Possibly Aiming For A 2022 Release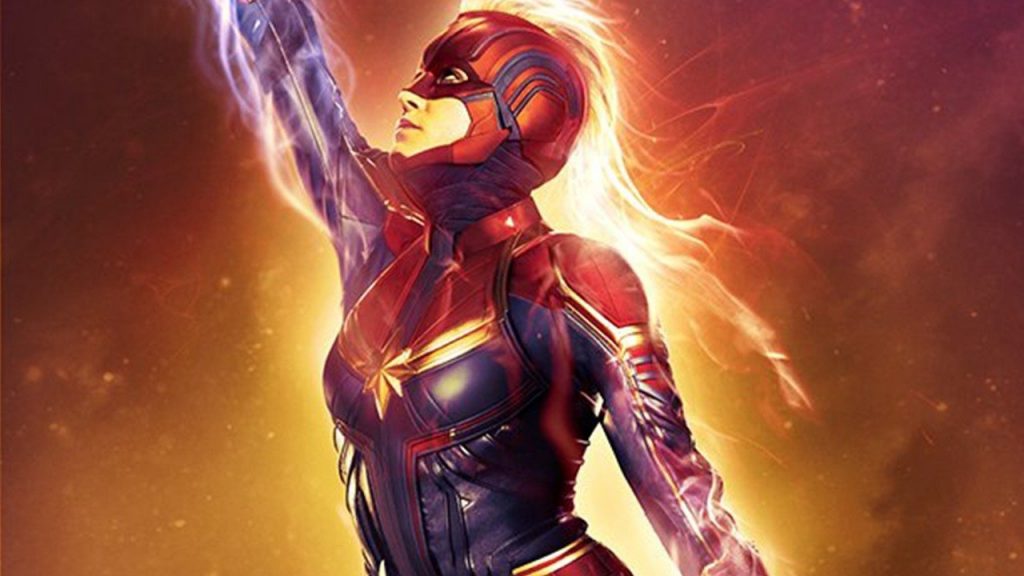 After the first movie broke a billion dollars, Captain Marvel 2 was an inevitability. Now, it's looking like the Marvel Cinematic Universe sequel might arrive earlier than expected, with a new creative team suggested to be attached to the next big Carol Danvers adventure.
According to The Hollywood Reporter, Captain Marvel 2 is a go for a potential 2022 release date. Brie Larson is set to return as the titular superhero, and her next adventure will mostly be set in the modern day as opposed to the previous film being a 1990s-set period piece. However, the Oscar-winning actress won't be bringing back the original creative team that brought the first movie to life; directors Anna Boden and Ryan Fleck, who co-wrote the script alongside Nicole Perlman, Meg LeFauve, Geneva Robertson-Dworet, Jac Schaeffer, Liz Flahive, and Carly Mensch. Boden and Fleck are still within Marvel's circle, though, as they are allegedly in discussions to direct a Disney+ series for Marvel Studios (although it isn't clear if it's for a show that's already been announced, or if it's for something that's further down the road).
Currently, no director is attached, but THR's sources indicate that Marvel Studios have a preference that a woman takes on the sequel, much like how the first Captain Marvel hired several women in creative roles. Meanwhile, they have a brand new writer for the project in the form of Megan McDonnell, who is one of the writers for the forthcoming WandaVision television series. That show is said to be very important to the future of the MCU, introducing elements like S.W.O.R.D. and giving Captain Marvel supporting character Monica Rambeau a much larger role; those specific elements are likely to play a role in Captain Marvel 2. It also suggests that Marvel are very confident in how WandaVision is coming together well ahead of the airing of the premiere.
One other show that the movie may connect with is Ms. Marvel, which stars a young adult superhero who is inspired by Carol Danvers herself, and will also arrive before the sequel does. Such a connection would make Boden and Fleck ideal picks to work on that show, considering that Carol Danvers is speculated to make a cameo at some point due to her importance in Kamala Khan's story. Their familiarity with working with Larson could prove to be beneficial to bringing her into the show, and it would allow them to keep themselves invested in the Captain Marvel mythology even if they aren't directing the follow-up.
Captain Marvel 2 is one of many projects in development at Marvel Studios. The other films of the Marvel Cinematic Universe's Phase 4 include 2020's Black Widow and The Eternals, 2021's Shang-Chi and the Legend of the Ten Rings, Doctor Strange in the Multiverse of Madness, Spider-Man 3, and Thor: Love and Thunder, and 2022's Black Panther 2. Also expected, but not officially dated, are Ant-Man 3, Guardians of the Galaxy Vol. 3, and reboots of the Blade, Deadpool, Fantastic Four, and X-Men franchises. Another Avengers movie is also likely, but will be a ways off. In addition to the aforementioned movies, there are eight Marvel Studios shows confirmed for the Disney+ lineup: The Falcon and the Winter Soldier, WandaVision, Loki, What If…?, Hawkeye, Ms. Marvel, Moon Knight, and She-Hulk. The first two will come out in 2020, while the remaining six are scheduled for 2021. Other shows are likely to be announced as we get closer to them.

Grant Davis is a freelance writer who has covered entertainment news for more than four years. His articles have frequently appeared in Star Wars News Net as well as as other entertainment-related websites. As someone who grew up on Star Wars and comic book movies, he's completely thrilled with the current era of genre entertainment.