'Knives Out': Rian Johnson Writing Screenplay for Sequel, Daniel Craig Planning Return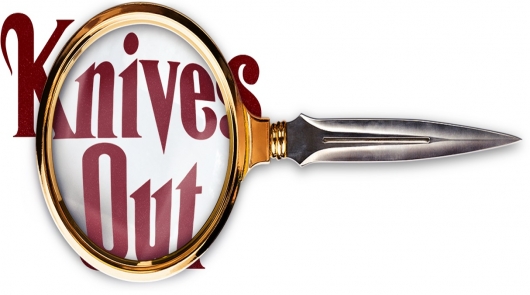 Rian Johnson is officially working on a sequel to Knives Out after the first movie became a huge success for a mid-budget, original film.
Showbiz411 recently ran a rumor that Rian Johnson was carving out plans to do a sequel to his critical and commercial hit after Liongate commissioned him to do another film. Daniel Craig's character, the eccentric Southern detective Benoit Blanc, is set to return, and although it's not clear if other cast members from the first film will appear, it seems as though the movie will revolve around a new set of characters with a new mystery.
It also appears as though there are options for further sequels, which would give Daniel Craig a franchise after his commitment to the role of James Bond wraps up with No Time to Die this April. Soon afterward, The Hollywood Reporter came along and confirmed with Rian Johnson that a sequel is moving forward, even if it has not officially received a green light or a release date. Producer Ram Bergman is quoted as saying that Craig "had so much fun doing it", and noting that he's up to doing more films in what's shaping up to be a series.
Some have taken this as a sign that Rian Johnson will not be involved with the future of Star Wars in spite of his announced commitment to a trilogy of films. However, it was stated that the Star Wars movie scheduled for December 16, 2022 was stated to be handled by another director, and Johnson noted that he wanted to do at least one more movie before getting back into Star Wars. The December 20, 2024 release date seems like a good window for him to return, should he take that route. Meanwhile, the Knives Out sequel could be well-positioned to arrive in either 2021 or 2022, depending on how quickly it moves forward.
Knives Out is still playing in theaters. Written and directed by Rian Johnson and produced by Johnson and Ram Bergman, the movie stars Daniel Craig, Ana de Armas, Chris Evans, Lakeith Stanfield, Michael Shannon, Don Johnson, Jamie Lee Curtis, Toni Collette, Christopher Plummer, Jaeden Martell, Katherine Langford, Riki Lindhome, Edi Patterson, Noah Segan, K Callan, M. Emmet Walsh, Marlene Forte, Shyrley Rodriguez, Raúl Castillo, Frank Oz, and Joseph Gordon-Levitt.

Grant Davis is a freelance writer who has covered entertainment news for more than seven years. His articles have frequently appeared in Star Wars News Net as well as as other entertainment-related websites. As someone who grew up on Star Wars and comic book movies, he's completely thrilled with the current era of genre entertainment.