'Wonder Woman 1984' Trailer Rides The Lightning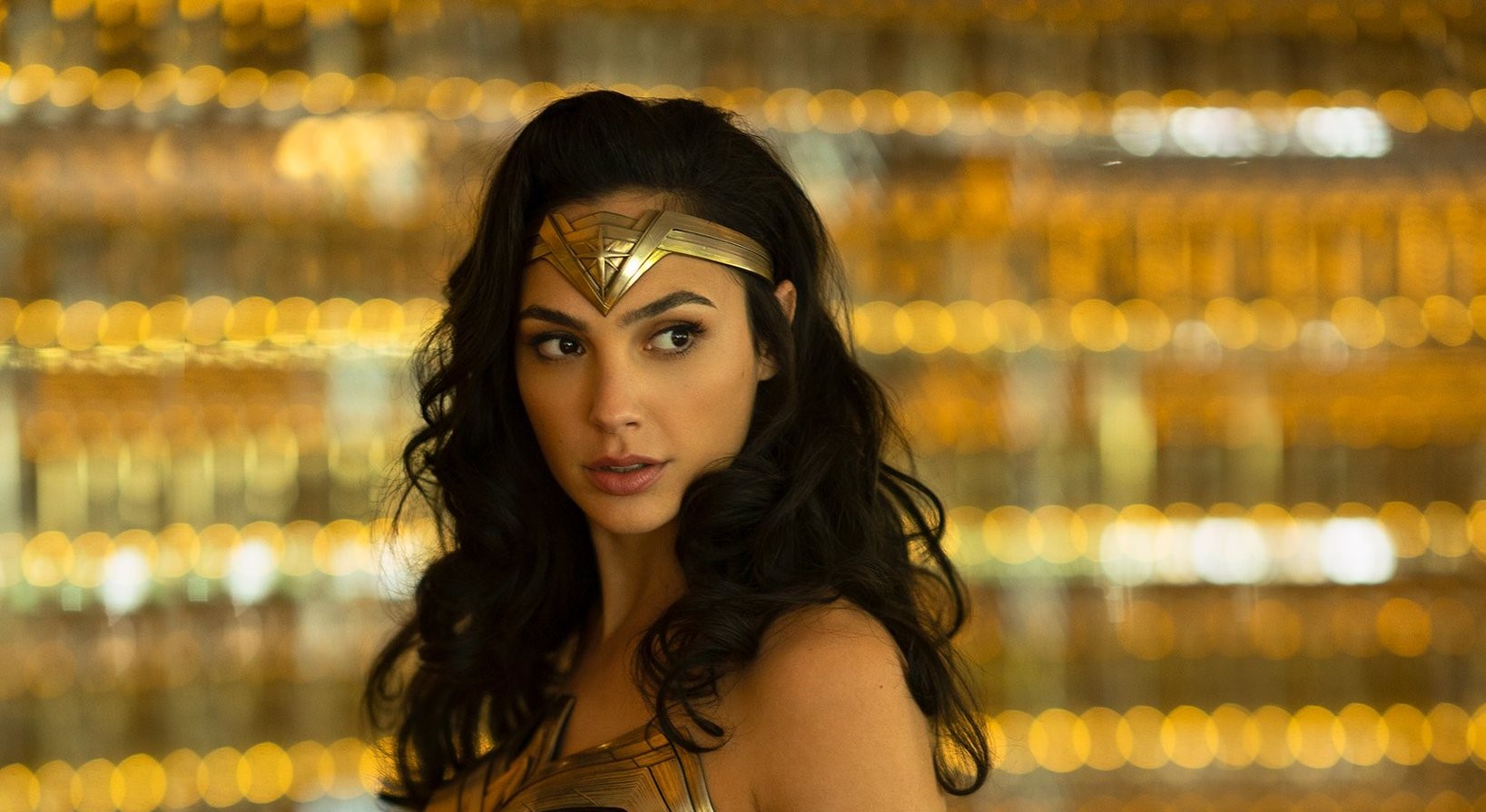 The new Wonder Woman 1984 trailer is here, and in between some tantalizing teases of plot and action scenes, we have more than a few questions.
For starters, how did Chris Pine survive the first Wonder Woman, since we last saw Steve Trevor heroically sacrificing himself? And how come he hasn't aged one little bit since World War I? Will Kristen Wiig make a good supervillain as Cheetah, since her superpowered alter-ego is nowhere to be seen in this ad? Does anyone else think the Wonder Woman 1984 mall looks exactly like the mall in Stranger Things 3? Is Pedro Pascal's new blond hair for the role of Maxwell Lord the real reason that the title character of Star Wars: The Mandalorian refuses to take off his helmet?
So many questions to ponder! But the one thing no one needs to question is that Gal Gadot continues to be an incredibly radiant Wonder Woman. She dazzles in both her 1980s fashion and several new superhero costumes, as well as in her bullet-stopping, golden lasso-whipping fight scenes. Her charisma in the role continues to radiate off the screen. Let's just hope returning Director Patty Jenkins has created as good a movie around our favorite Amazon Princess as she did in the original Wonder Woman back in 2017.
Featuring an epic orchestral remix of New Order's "Blue Monday," which was recently heard in both Atomic Blonde and Ready Player One, Wonder Woman 1984 captures Gal Gadot and Chris Pine's winning chemistry, and also spotlights the Amazons back on Themiscyra, Wonder Woman's island home. So for now, forget your questions and enjoy the pulsating, neon-flashing trailer. Check out the trailer below:
In addition, new character posters showcasing Wonder Woman, Steve Trevor, Barbara Minerva, and Maxwell Lord doused in bright neon colors are also available:
Check out the new character posters from #WW84 – in theaters June 5. pic.twitter.com/O27ARDQHpA

— Wonder Woman (@WonderWomanFilm) December 8, 2019
Let's hope lightning strikes twice when Wonder Woman 1984 hits theaters in June 2020.

Grant Davis is a freelance writer who has covered entertainment news for more than four years. His articles have frequently appeared in Star Wars News Net as well as as other entertainment-related websites. As someone who grew up on Star Wars and comic book movies, he's completely thrilled with the current era of genre entertainment.