'Ghostbusters: Afterlife' Trailer Promises a Nostalgic, Heartfelt Continuation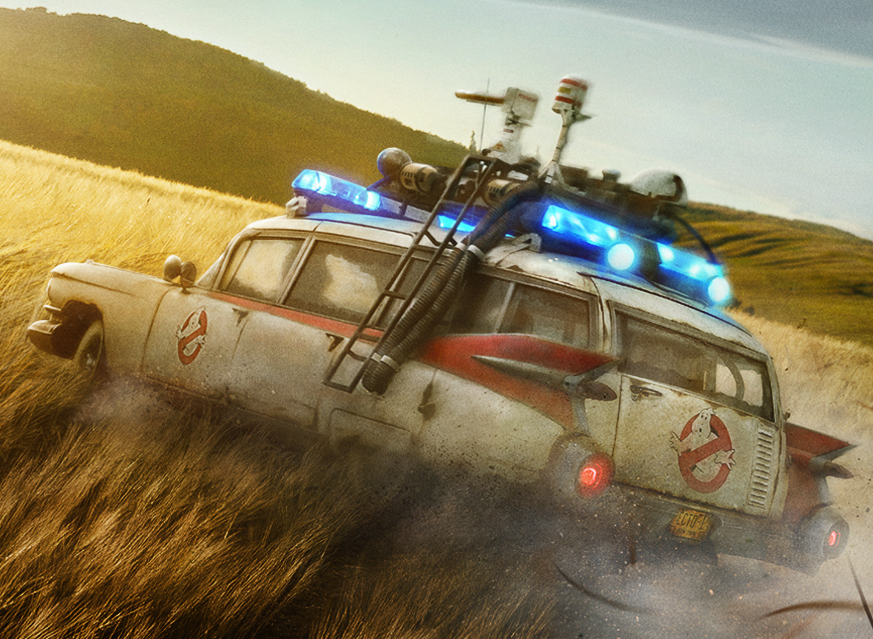 After the disappointing commercial performance of the Ghostbusters: Answer the Call reboot in 2016, Sony Pictures has opted to un-reboot the series with a direct sequel to the original two films. The new film, Ghostbusters: Afterlife, is looking very promising based on the content of the first trailer.
Ivan Retiman, who directed the first two Ghostbusters movies, is returning as a producer, while his son, Jason Reitman (Juno, Up in the Air), is taking over the director's chair. Gil Kenan co-wrote the script with the younger Reitman. The film stars Carrie Coon, Finn Wolfhard, Mckenna Grace, Paul Rudd, Logan Kim, Celeste O'Connor, Bokeem Woodbine, Oliver Cooper, and Tracy Letts. Although they aren't teased in this first trailer, original Ghostbusters Bill Murray (Peter Venkman), Ernie Hudson (Winston Zeddemore), and Dan Aykroyd (Raymond Stantz) are all returning, alongside supporting cast members Sigourney Weaver (Dana Barrett) and Annie Potts (Janine Melnitz).
While Ghostbusters franchise co-creator and actor Harold Ramis (Egon Spengler) is gone, it appears that his presence is very much felt in this sequel (perhaps even on a spiritual level). Set several years after the original Ghostbusters had their adventures, Spengler's daughter and grandchildren have fallen on hard times and have been evicted from their home, being forced to relocate to his old, broken-down estate in Summerville, Oklahoma. While the stories of the heroes that saved New York City from supernatural incursions have long since been forgotten, the town suddenly experiences several inexplicable earthquakes as a result of sudden paranormal activity, which attracts the attention of a fan of the team who helps the family discover Spengler's legacy. Together, with the help of some new friends, it's up to a new Ghostbusters to save the day.
You can check out the trailer below:
In addition, Sony Pictures has released the first official poster for the movie:
#Ghostbusters arriving Summer 2020. Trailer Monday. pic.twitter.com/wpmEgRjYpn

— Ghostbusters (@Ghostbusters) December 6, 2019
As much as I would have loved to have seen the original Ghostbusters 3 that was planned prior to Harold Ramis's death, this movie seems like it's going to be a wonderful follow-up to the originals, and I can't wait to see what they do with it. There's a sort of "less-is-more" approach to this movie, and I feel like we're going to be in for something special.
Ghostbusters: Afterlife will be released on July 10, 2020.

Grant Davis is a freelance writer who has covered entertainment news for more than four years. His articles have frequently appeared in Star Wars News Net as well as as other entertainment-related websites. As someone who grew up on Star Wars and comic book movies, he's completely thrilled with the current era of genre entertainment.