'Runaways' To End With Season 3 After 'Cloak and Dagger' Cancellation

Kevin Feige has taken charge of all of Marvel's TV operations, and with it comes clear signs that he is cleaning house from the old guard led by Jeph Loeb. In addition to cancelling Cloak and Dagger, it has come to light that Runaways will be ending with the third season.
Early last month, it came to light that Freeform cancelled Cloak and Dagger following a significant decline in ratings between the first and second seasons. With Kevin Feige gaining more power over Marvel Television shortly before the cancellation, it was presumed by some that this was a power play, although that's not necessarily the case. Nonetheless, it became clear that other Marvel projects that are in active development could also be on the chopping block if they aren't already wrapping up.
Thankfully, it sounds like Runaways is in the latter category, as Marvel are indicating that the show will be ending as opposed to being cancelled. As relayed through Deadline, the series is said to come to "a natural ending point" with the final season, which only makes sense with the way that the show's story was progressing. The main, world-ending threat was seemingly defeated for midway through the second season, and now the lead team of superheroes have to work together in order to ensure that it's never able to return, while also bringing their criminal parents to justice. There's a silver lining for fans of Cloak and Dagger, as the last season of Runaways will feature them as guest stars in a crossover event.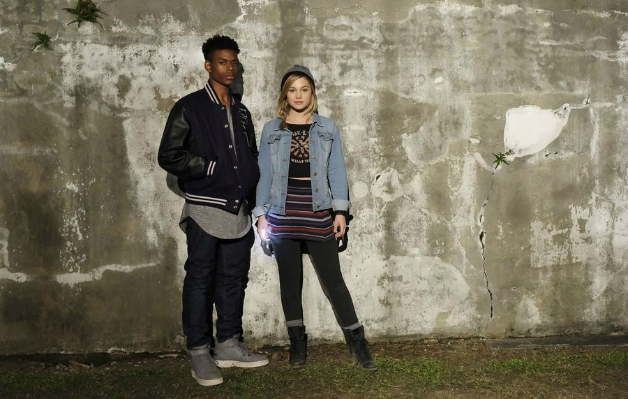 As of now, Helstrom will be the final live-action show produced by Jeph Loeb, slated to hit Hulu next year, and smart money would be to say that the series is going to be a one-and-done affair, as it appears to be moving past the pilot stage with the number of cast and crew members that are currently being hired. (A planned Ghost Rider series was also cut, spelling bad news for the planned "Adventure into Fear" line of shows that were being developed.) Loeb was also hired to help oversee four animated Marvel shows and a miniseries crossing all of them over with one another, but some rumors indicate that the shows aren't moving forward at the current rate. It should be noted that a number of the animated shows that Loeb produced were also cancelled in the past year or so, including Avengers Assemble and Guardians of the Galaxy, so it seems like this move has been in the works for a while.
Meanwhile, Disney+ is quickly shaping up to be the go-to place for Marvel animated and live-action content as Marvel Studios gears up to conquer the realm of television. So far, they have announced eight shows: The Falcon and the Winter Soldier, WandaVision, Loki, What If…?, Hawkeye, Ms. Marvel, Moon Knight, and She-Hulk. While most of these will be miniseries, it's been suggested that some have potential to go on for multiple seasons. Unlike the shows produced under Marvel TV, it is promised that these series will directly connect to the movies and have characters cross over from the shows into the films, and vice-versa. And it goes without saying that more will be on the way.
For now, you can check out the trailer for the final season of Runaways below:
The final season of Runaways will be released through Hulu on December 13, 2019. The first season can be watched on both Disney+ and Hulu, while the second season is exclusive to Hulu.

Grant Davis is a freelance writer who has covered entertainment news for more than four years. His articles have frequently appeared in Star Wars News Net as well as as other entertainment-related websites. As someone who grew up on Star Wars and comic book movies, he's completely thrilled with the current era of genre entertainment.