Final 'Jumanji: The Next Level' Trailer Arrives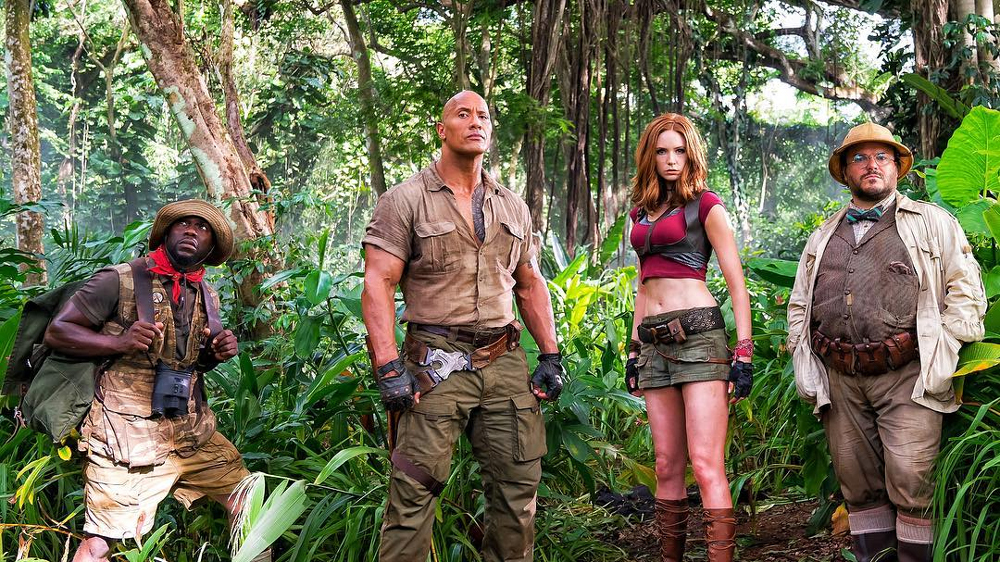 The original Jumanji – starring the late Robin Williams, Bonnie Hunt, Kirsten Dunst, a board game and a bunch of early CGI animals – hit movie theaters way back in 1995. Twenty-two years later, the property was dusted off, updated from a board game to a video game, and starred a certain former wrestler turned actor.
Jumanji: Welcome to the Jungle ended up being better than anyone could have anticipated, and managed to become a surprise smash hit that somehow managed to thrive in the face of a Star Wars sequel. It performed as if the Star Wars movie wasn't there, bringing in almost a billion dollars worldwide. With Sony in need of franchises to rely on aside from Spider-Man, another sequel was quickly greenlit.
Coming to theaters next month, Jumanji: The Next Level brings back the cast – including Dwayne Johnson (Fast and Furious), Jack Black (School of Rock), Kevin Hart (The Upside), Karen Gillan (Avengers: Endgame) and Nick Jonas (Midway) – and adds Danny DeVito (Romancing the Stone), Danny Glover (Lethal Weapon), and Awkwafina (Crazy Rich Asians) to the mix. Here's the latest trailer:
So the friends return to Jumanji to rescue their missing pal, but this time they've got a couple of oldsters along for the ride. Needless to say, hijinks ensue. New strengths and weaknesses will be discovered, new worlds will be explored, and at some point Nick Jonas will ride a black horse because…. reasons. This latest Jumanji began filming in January of this year and wrapped in May, meaning this is one of the fastest turnarounds for a major FX-heavy studio tent-pole film. This trailer seems a little flat, but Dwayne Johnson has starred in one box-office smash after another, so who knows how this will do?
Hear those familiar drum beats? Jumanji: The Next Level hits movie screens December 13, 2019.

Grant Davis is a freelance writer who has covered entertainment news for more than four years. His articles have frequently appeared in Star Wars News Net as well as as other entertainment-related websites. As someone who grew up on Star Wars and comic book movies, he's completely thrilled with the current era of genre entertainment.