Box Office Weekend – 'Maleficent' Struggles Domestically, Spellbinds Overseas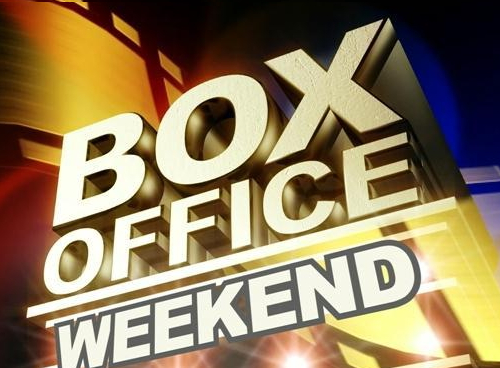 This weekend at the box office, Maleficent: Mistress of Evil faced problems domestically, but is looking to get a boost internationally to reach a break-even point. Meanwhile, the sequel to Zombieland managed to score a solid start against a modest budget.
While the mildly-anticipated sequel to 2014's Maleficent topped the #1 spot, it did so a bit beneath relatively-modest expectations of a $40M to $50M weekend. It seemed like Disney swapping Maleficent's Summer release window with Jungle Cruise indicated that they had more confidence in the latter to perform well, while the former seemed likely to not do so well in their eyes. Perhaps in the event that the sequel underperformed, they could point to their other billion-dollar-plus films this year (Captain Marvel, Avengers: Endgame, Aladdin, Toy Story 4, The Lion King, and potentially Frozen II and Star Wars: The Rise of Skywalker over the next two months) to offset disappointing returns. Nonetheless, thanks to international support (which brought the total box office up to $150M+), it is believed that the film will reach a break-even point of about $400M by the end of its run… But don't expect Disney to be in a rush to make Maleficent III. It seems like this is a movie that they should have made a year or two ago if they were going to commit to it.
The other new release of the weekend, Zombieland 2: Double Tap, managed to score a solid $26M+, which is a good start for a movie that cost $48M. That box office figure is slightly ahead of what the original Zombieland opened up to back in 2009, and a potential endgame of $75M domestically is about the same trajectory. Overall, not bad for a sequel that hit a decade after the first, and another good start for an R-rated comedy since the release of Good Boys. As for holdovers, Joker continues to get the last laugh as it nears $250M, and seems likely to end its run near or past $300M domestically and $900M worldwide, potentially making for the second-most successful DC Films release since Aquaman. Downton Abbey has made nearly $90M as well, and Hustlers also crossed a major milestone, as the dramedy and potential award-friendly film is now in the $100M+ club. The weekend was good for the box office totals of small releases, as Judy is near $20M and Parasite has seen a sharp rise in attendance.
The Top Twelve box office performances for the three-day weekend can be summarized as follows (bolded titles are new releases):
Maleficent: Mistress of Evil (Disney) – $36M Total.
Joker (Warner Bros./DC Films) – $29.5M Weekend/$247.229M Total; 47.7% Drop.
Zombieland 2: Double Tap (Sony Pictures) – $26.725M Total.
The Addams Family (United Artists Releasing) – $16.057M Weekend/$56.816M Total; 47% Drop.
Gemini Man (Paramount Pictures) – $8.5M Weekend/$36.516M Total; 58.6% Drop.
Abominable (Universal Pictures/DreamWorks Animation) – $3.5M Weekend/$53.915M Total; 42.4% Drop.
Downton Abbey (Universal Pictures/Focus Features) – $3.08M Weekend/$88.612M Total; 36.9% Drop.
Hustlers (STX Entertainment) – $2.05M Weekend/$101.871M Total; 36.4% Drop.
Judy (Roadside Attractions) – $2.055M Weekend/$19.018M Total; 47.3% Drop.
IT: Chapter Two (Warner Bros./New Line) – $1.505M Weekend/$209.659M Total; 52% Drop.
Parasite (Neon) – $1.241M Weekend/$1.821M Total; 223.1% Rise.
Jexi (CBS Films/Lionsgate Films) – $1.215M Weekend/$5.734M Total; 60.9% Drop.
IT: Chapter Two, Joker, and Maleficent: Mistress of Evil are now playing in theaters.

Grant Davis is a freelance writer who has covered entertainment news for more than seven years. His articles have frequently appeared in Star Wars News Net as well as as other entertainment-related websites. As someone who grew up on Star Wars and comic book movies, he's completely thrilled with the current era of genre entertainment.