'Matrix 4' Updates: Jada Pinkett Smith Returning, 3 New Actors Cast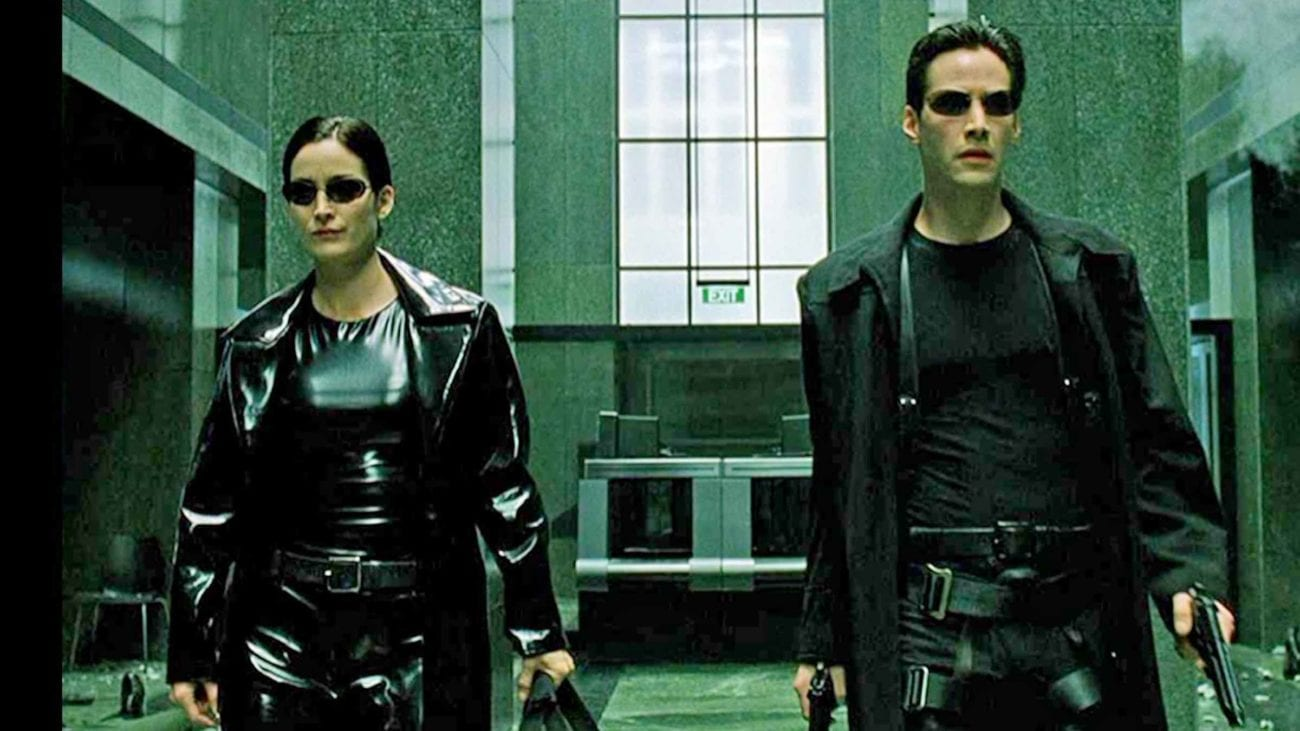 In the immortal words of Morpheus in The Matrix: "There is no turning back. You take the blue pill, the story ends, you wake up in your bed and believe whatever you want to believe. You take the red pill, you stay in Wonderland and I show you how deep the rabbit hole goes."
Get ready to go back to Wonderland and down the rabbit hole… A fourth film in the series is happening! And Keanu Reeves (John Wick, Toy Story 4, Speed) is back as Neo again! Woah.
Famous for its intense action scenes and "bullet time" effects, The Matrix was a huge sci-fi hit in 1999. The Academy Award-winning movie was followed by sequels The Matrix Reloaded and The Matrix Revolutions in 2003. Over the years, the Wachowskis (the writers and directors of the series) have said they would not return to the world despite interest from fans and Warner Bros. But it now appears that Lana Wachowski (Cloud Atlas, Sense8, Speed Racer) is set to both write and direct this fourth installment of The Matrix series. (Co-creator Lilly Wachowski is not involved due to other work commitments, but supposedly has giver her blessing to the project.)
Keanu and Lana are not the only ones returning to The Matrix universe; Carrie-Ann Moss (Jessica Jones, Daredevil, The Defenders) is on board to reprise her role as Trinity. No word yet on Laurence Fishburne and Hugo Weaving returning as Morpheus and Agent Smith respectively, but Jada Pinkett Smith (Gotham, Girls Trip, Scream 2) is currently in negotiations to return as Niobe. New cast members joining The Matrix 4 include Neil Patrick Harris (How I Met Your Mother, Gone Girl, Starship Troopers), Yahya Abdul-Mateen II (Aquaman, The Greatest Showman), and Jessica Henwick (Star Wars: The Force Awakens, Iron Fist).
Production on The Matrix 4 is planned for early 2020. Are you as excited as we are to follow Keanu and company down the rabbit hole again?

Grant Davis is a freelance writer who has covered entertainment news for more than four years. His articles have frequently appeared in Star Wars News Net as well as as other entertainment-related websites. As someone who grew up on Star Wars and comic book movies, he's completely thrilled with the current era of genre entertainment.