Disney's 'Mulan' Remake Receiving Extensive Reshoots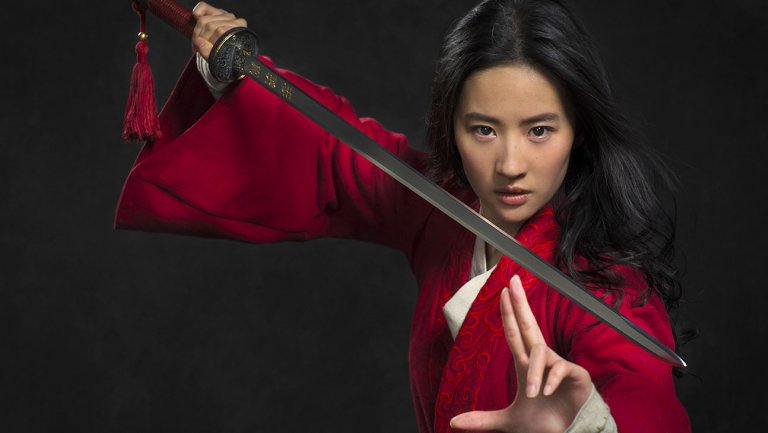 After a good amount of time was spent figuring out a creative direction on the Mulan remake, the film has apparently run into some more issues, as it's looking to get lots of reshoots before its current planned release date.
TheDisInsider reports that there may be as many as four months of reshoots for Mulan, which will go on from some point this month until February. According to their account, this follows initial reports of test screenings that didn't go over as well as Disney had hoped. Among the scenes that are being overhauled are some of the major action sequences. It remains to be seen if the movie will be delayed to give the cast and crew more time to assemble an updated cut of the film.
Mulan has been the subject of controversy both in the United States and in China due to Hua Mulan actress Yifei Liu voicing support for police crackdown on protests in Hong Kong, which is in the midst of political turmoil as the Chinese government seeks to increase its influence over the autonomous region. (TheDisInsider has stated that they do not believe that the role will be recast, in spite of the controversial nature of her comments.) On a less grave note, the film has also received some flak from Disney fans for reportedly lacking elements of the original movie, such as the songs or the character of Mushu (as the diminuitive dragon has reportedly been replaced by a non-speaking phoenix).
Couple all that with an incredibly high budget (said to be around $300M before these reshoots), and what seemed like an easy financial win for Disney on paper could become a potential albatross. Nonetheless, Disney has been able to save films with messy productions before, as proven with Rogue One: A Star Wars Story, so an overhaul may just be what this film needs. Considering the alleged lukewarm reception to the film from western audiences, it's possible that certain elements missing in the initial cut could be added back in via reshoots, but it's not known if Disney will be making those kinds of changes.
The film's premise is as follows:
"Mulan is the epic adventure of a fearless young woman who masquerades as a man in order to fight Northern Invaders attacking China. The eldest daughter of an honored warrior, Hua Mulan is spirited, determined and quick on her feet. When the Emperor issues a decree that one man per family must serve in the Imperial Army, she steps in to take the place of her ailing father, Hua Jun, becoming one of China's greatest warriors ever."
Provided that there isn't a delay (which seems highly likely for this much of an overhaul), Mulan will open on March 27, 2020.

Grant Davis is a freelance writer who has covered entertainment news for more than four years. His articles have frequently appeared in Star Wars News Net as well as as other entertainment-related websites. As someone who grew up on Star Wars and comic book movies, he's completely thrilled with the current era of genre entertainment.