Marvel Studios President Kevin Feige is Taking Over Marvel TV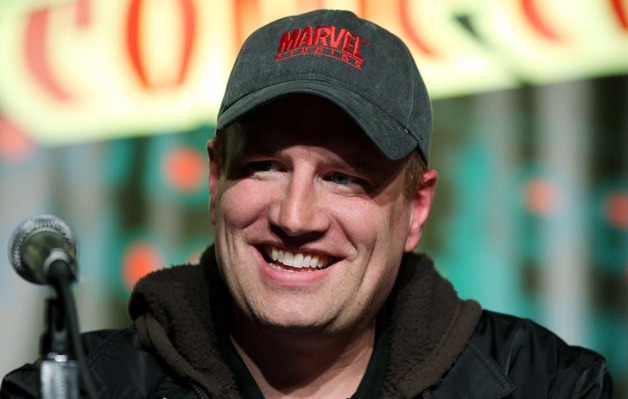 Kevin Feige is becoming the busiest man in Hollywood. Aside from overseeing development of a lot of Disney+ series set in the Marvel Cinematic Universe, and producing a Star Wars film, he's also going to take over all of Marvel's live-action and animated content on television.
Per Deadline, Marvel Studios President Kevin Feige is set to become Marvel's Chief Creative Officer, which means that he'll be overseeing development of live-action and animated Marvel shows on top of the ones that he's already making for Disney+. The move is set to finalize this week, and the development follows earlier rumors about a structural change at Marvel TV after the incomparable success of the Marvel Cinematic Universe thus far.
The move coincides with the end of The Infinity Saga, the first set of films from Marvel Studios, and with the expansion of Marvel Studios onto television and platforms like Disney+. Prior to Kevin Feige's promotion, Dan Buckley was in charge of Marvel Entertainment, and the boss of Marvel TV's Jeph Loeb. Now, Jeph Loeb answers to Kevin Feige:
Can also confirm Loeb now reports to Feige and not Buckley. https://t.co/LhqPEhym4B

— James Viscardi (@JimViscardi) October 15, 2019
Rumors have gone around suggesting that Jeph Loeb will be stepping down from his position next year, and if Kevin Feige is taking over, then it's not hard to see why. Dan Buckley, meanwhile, will stay in charge of Marvel Entertainment as a whole; he just won't be in charge of the movie or television divisions. Kevin Feige still answers to Walt Disney Productions chairman Alan Horn and co-chairman Alan Bergman.
Marvel's Phase 4 slate includes Black Widow, The Falcon and the Winter Soldier, The Eternals, Shang-Chi and the Legend of the Ten Rings, WandaVision, Doctor Strange in the Multiverse of Madness, Loki, the untitled third Spider-Man film, What If…?, Hawkeye, Thor: Love and Thunder, Ms. Marvel, Moon Knight, and She-Hulk. Other projects confirmed to be in development are Guardians of the Galaxy Vol. 3, reboots of Fantastic Four, X-Men, and Blade, and sequels to Black Panther and Captain Marvel.

Grant Davis is a freelance writer who has covered entertainment news for more than seven years. His articles have frequently appeared in Star Wars News Net as well as as other entertainment-related websites. As someone who grew up on Star Wars and comic book movies, he's completely thrilled with the current era of genre entertainment.