Box Office Weekend – 'Joker' Wild With Great Sophomore Frame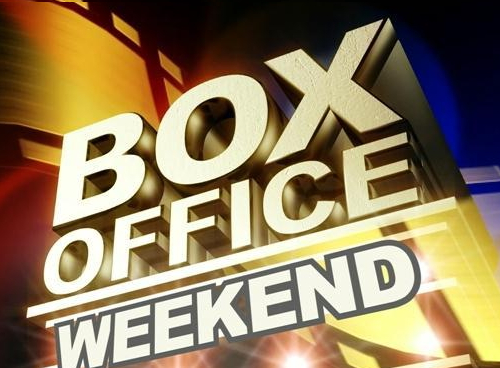 This weekend at the box office, Joker had a killer second weekend, while The Addams Family thrived as counter-programming.
While I initially anticipated that Joker might not be an incredibly leggy film at the box office due to its dark subject matter and for not having the kind of action that a traditional superhero movie does, it seems that audiences disagreed and the film is already shaping up to be the biggest hit that Warner Bros. will have this year. It's already greatly outpacing the likes of Fox's Logan and Sony's Venom (the former of which was R-rated, and the latter of which was initially intended to be R-rated before being overhauled behind the scenes). Perhaps fears of violence initially dampened business on the film's opening weekend (which, I should still note, overperformed to expectations), and now that said concerns seem to be overblown, more people are seeing the movie. Still, it's interesting that a bleak tone isn't keeping audiences from going back to the theater on this one, when that was cited as one of the reasons that Batman v Superman: Dawn of Justice had poor legs despite a record-breaking opening.
There were a handful of new arrivals this weekend, with The Addams Family being the clear winner among them. Opening above $30M domestically against a budget of $45M, the movie is well on its way to box office profitability before it rolls out internationally over the next two months. The same can't quite be said for Gemini Man, which flopped domestically with just over $20M. The bright side: the film's interest trends indicate that the movie has way more buzz internationally, and it has yet to open in big markets like China and Japan. There was also some not-so-great news for Jexi, which grossed $3.1M domestically against a $5M budget. Those would be okay results for the CBS Films swan song if the movie didn't open in over 2000 theaters and had more of an international reach, which it does not. Conversely, Parasite made $384K in just three theaters, which put it just outside the Top Twelve box office openings for the weekend. The film is already a hit in South Korea, and should make a good amount of money domestically when it expands in the United States.
The Top Twelve box office performances for the three-day weekend can be summarized as follows (bolded titles are new releases):
Joker (Warner Bros./DC Films) – $55M Weekend/$192.728M Total; 42.8% Drop.
The Addams Family (United Artists Releasing) – $30.298M Total.
Gemini Man (Paramount Pictures) – $20.5M Total.
Abominable (Universal Pictures/DreamWorks Animation) – $6.17M Weekend/$47.971M Total; 48.2% Drop.
Downton Abbey (Universal Pictures/Focus Features) – $4.9M Weekend/$82.687M Total; 38.7% Drop.
Hustlers (STX Entertainment) – $3.85M Weekend/$98.015M Total; 39.8% Drop.
Judy (Roadside Attractions) – $3.255M Weekend/$14.974M Total; 29.2% Drop.
IT: Chapter Two (Warner Bros./New Line) – $3.225M Weekend/$207.135M Total; 39.4% Drop.
Jexi (CBS Films/Lionsgate Films) – $3.1M Total.
Ad Astra (Disney/20th Century Fox) – $1.947M Weekend/$47.035M Total; 53.5% Drop.
Rambo: Last Blood (Lionsgate Films) – $1.55M Weekend/$42.91M Total; 56.9% Drop.
The Lion King (Disney) – $679K Weekend/$542.281M Total; 0.9% Drop.
The Lion King, IT: Chapter Two, and Joker are now playing in theaters.

Grant Davis is a freelance writer who has covered entertainment news for more than four years. His articles have frequently appeared in Star Wars News Net as well as as other entertainment-related websites. As someone who grew up on Star Wars and comic book movies, he's completely thrilled with the current era of genre entertainment.