Box Office Weekend – 'Joker' Laughs All the Way to the Bank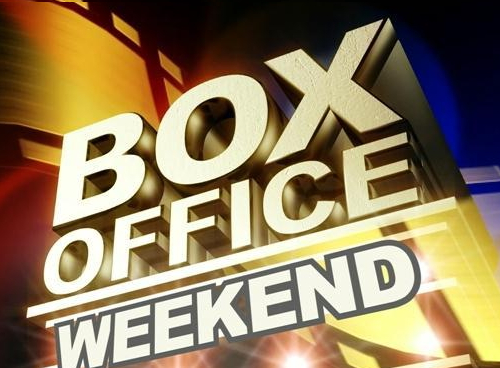 This weekend at the box office, Joker managed to top the domestic and international opening box office records that Venom set last year.
There's no such thing as bad publicity, it seems, as in spite of the concerns that Joker could inspire violence due to the villain's nihilistic perspective, Joker managed to deliver an opening near $100M, and the best opening that a Warner Bros. film has had since 2017. This was well above the $80M+ opening that Venom had, which was a record-breaker for the month of October, which is impressive considering that the movie is a dark character drama that does not have a ton of action in it. For added irony, the least-expensive DC Films project thus far just had a bigger opening weekend than their intended answer to The Avengers, which went way overbudget.
The only other two releases of note this weekend were foreign films, with one being the Indian War and the other being the Chinese My People, My Country. Neither pulled huge numbers, but both seemed to get good per-theater averages. All the other releases seem to have had decent holds, with one notable example being IT: Chapter Two finally crossing the $200M domestic mark. Since the box office is going to be quiet for a little bit, expect to see Joker repeat at #1 next weekend. Where the movie will finish remains to be seen, but it seems like Warner Bros. will have plenty to smile about.
The Top Twelve box office performances for the three-day weekend can be summarized as follows (bolded titles are new releases):
Joker (Warner Bros./DC Films) – $96M Total.
Abominable (Universal Pictures/DreamWorks Animation) – $12M Weekend/$37.833M Total; 41.8% Drop.
Downton Abbey (Universal Pictures/Focus Features) – $8M Weekend/$73.626M Total; 44.2% Drop.
Hustlers (STX Entertainment) – $6.3M Weekend/$91.321M Total; 44.7% Drop.
IT: Chapter Two (Warner Bros./New Line) – $5.355M Weekend/$M Total; 47.7% Drop.
Ad Astra (Disney/20th Century Fox) – $4.557M Weekend/$43.662M Total; 54.5% Drop.
Judy (Roadside Attractions) – $4.445M Weekend/$8.904M Total; 52.4% Rise.
Rambo: Last Blood (Lionsgate Films) – $3.55M Weekend/$39.823M Total; 58.7% Drop.
War (Yash Raj Films) – $1.581M Total.
Good Boys (Universal Pictures) – $900K Weekend/$82.042M Total; 56.5% Drop.
My People, My Country (CMC) – $865K Total.
The Lion King (Disney) – $693K Weekend/$541.289M Total; 58.2% Drop.
The Lion King, IT: Chapter Two, and Joker are now playing in theaters.

Grant Davis is a freelance writer who has covered entertainment news for more than four years. His articles have frequently appeared in Star Wars News Net as well as as other entertainment-related websites. As someone who grew up on Star Wars and comic book movies, he's completely thrilled with the current era of genre entertainment.