Box Office Weekend – 'Abominable' and 'Judy' Open on a Quiet Weekend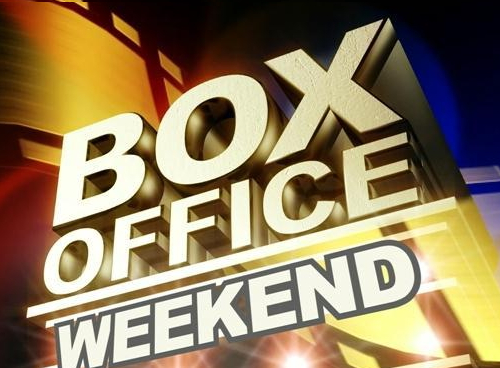 This weekend at the box office, Abominable topped the box office with the second-lowest opening ever for Dreamworks Animation, although the circumstances around the film indicate that it could make a profit yet.
At a $20M, Abominable has the lowest opening for a CGI-only DreamWorks Animation project, with their lowest opening overall being the mostly-traditionally-animated Sinbad: Legend of the Seven Seas, which was a bomb and one of the reasons why CGI took over the animation industry. So why is this not a terrible scenario for the animation company? For starters, the movie has yet to release in China, where the film's status as a co-production with a Chinese company, along with a story seeped in China itself, likely means that they'll make off with a good amount of money in the region. Furthermore, DreamWorks only footed 40% of the $75M bill on this one, and it's doing relatively fine overseas. As long as The Addams Family doesn't put a big dent in it, the movie could do well in the long run.
The other notable release of the weekend, Judy, got off to a solid start at the box office with around $3M made in just under 500 theaters, and any award buzz for the project could help it be a sizable hit when it has a wider expansion. Audiences seem to love the movie with an A- CinemaScore, and that ought to translate to a box office hit when it expands to a much wider number of theaters. Box office legs seem to be the name of the game this weekend.
With the holdovers, there seems to be quite a bit of good news. Downton Abbey continues to be a success story for Focus Features with just under $60M after its second weekend. Hustlers is now past $80M and it seems likely that the movie will end its run over $100M domestic. IT: Chapter Two is well on the way toward making over $200M domestic. And in spite of underwhelming launches for both Ad Astra and Rambo: Last Blood, both of those movies held over domestically better than expected and are being buoyed by the international box office. Will that be enough to make them sleeper hits? Time will tell. It will be interesting to see how Joker, set to arrive next week, affects the landscape, as that movie is looking to set a box office record for the month of October about a year after Venom did the same.
The Top Twelve box office performances for the three-day weekend can be summarized as follows (bolded titles are new releases):
Abominable (Universal Pictures/DreamWorks Animation) – $20.85M Total.
Downton Abbey (Universal Pictures/Focus Features) – $14.5M Weekend/$58.509M Total; 53.3% Drop.
Hustlers (STX Entertainment) – $11.47M Weekend/$80.634M Total; 31.8% Drop.
IT: Chapter Two (Warner Bros./New Line) – $10.4M Weekend/$193.911M Total; 38.8% Drop.
Ad Astra (Disney/20th Century Fox) – $10.143M Weekend/$35.525M Total; 46.6% Drop.
Rambo: Last Blood (Lionsgate Films) – $8.575M Weekend/$33.15M Total; 54.6% Drop.
Judy (Roadside Attractions) – $3.091M Total.
Good Boys (Universal Pictures) – $2.01M Weekend/$80.379M Total; 22.4% Drop.
The Lion King (Disney) – $1.603M Weekend/$540.025M Total; 40.1% Drop.
Angel Has Fallen (Lionsgate Films) – $1.535M Weekend/$67.184M Total; 36.2% Drop.
Fast and Furious Presents: Hobbs and Shaw (Universal Pictures) – $1.2M Weekend/$172.256M Total; 17.6% Drop.
The Peanut Butter Falcon (Roadside Attractions) – $908K Weekend/$18.128M Total; 10.6% Drop.
The Lion King, Fast and Furious Presents: Hobbs and Shaw, Angel Has Fallen, and IT: Chapter Two are now playing in theaters.

Grant Davis is a freelance writer who has covered entertainment news for more than seven years. His articles have frequently appeared in Star Wars News Net as well as as other entertainment-related websites. As someone who grew up on Star Wars and comic book movies, he's completely thrilled with the current era of genre entertainment.