'Frozen II' Heads "Into the Unknown" with New Song and Poster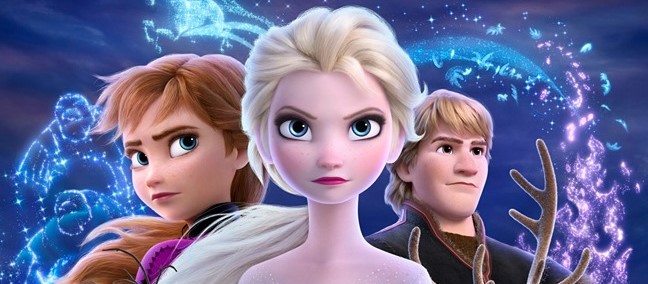 After last week's trailer, Frozen II heads beyond Arendelle and "Into the Unknown" in this first preview of Elsa's new ballad and a gorgeous new poster.

In a special look filled with new footage, Grand Pabbie tells Elsa the past is not what it seems, and that to find the truth she must travel to the enchanted lands and into the unknown. Then comes the moment most Frozen fans have been waiting for. After three trailers without a new song, Elsa sings.
Will this be another "Let It Go"? It's too early to say, but Idina Menzel certainly sounds fantastic as she belts out those high notes! In addition to Menzel's impressive vocals, the animation on display looks gorgeous, and the story of Frozen II continues to look a little deeper, more epic in scope, and, dare I say it, grown up compared with the original. Which makes sense given that it's been six years since the original and Disney will want to appeal to both those who were too young to see the original and those who grew up with it.
In addition to the special look, Disney also released a new poster for the highly anticipated sequel. Whilst the teaser poster went for a more mysterious and sombre tone, the new one sheet is a much brighter affair and more in line with what you'd expect from Disney Animation. I love how Elsa stands on the edge of the icy ridge, her magic cast skyward to encapsulate the film's logo and the main image of the heroes.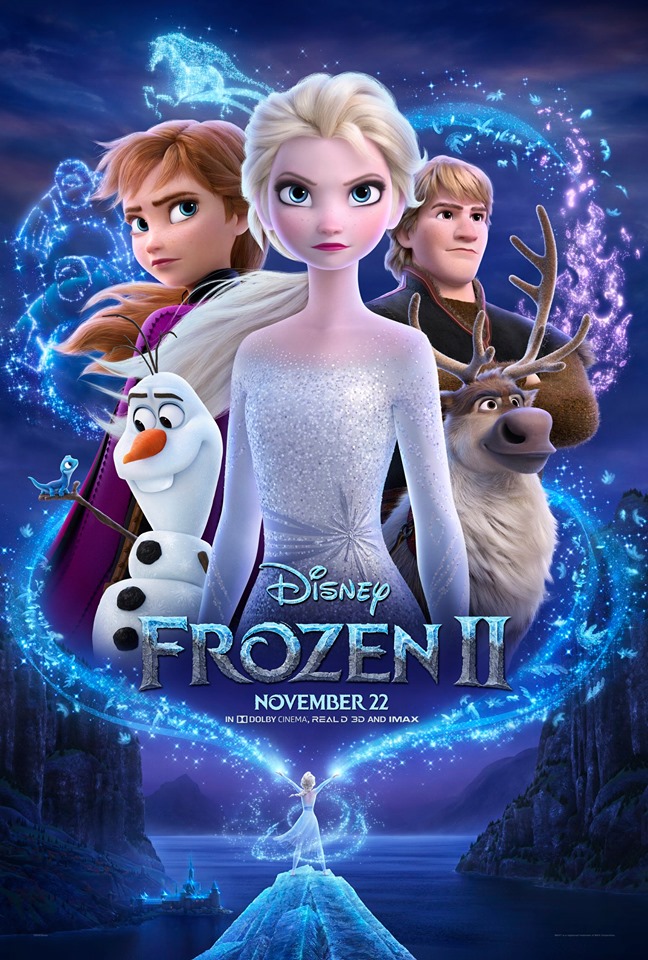 Directed by Jennifer Lee and Chirstopher Buck, Frozen II stars Idina Menzel, Kristen Bell, Jonathan Groff, and Josh Gad. The movie opens November 22nd.