'Hawkeye' Aims at Hailee Steinfeld as Kate Bishop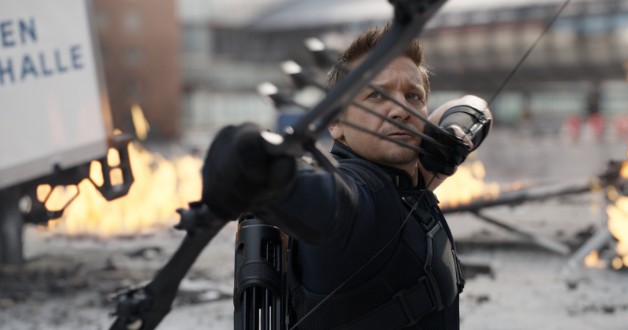 Marvel may have found their Kate Bishop. According to The Hollywood Reporter Hailee Steinfeld is in early talks to play the young hero in the upcoming Hawkeye series for Disney+.

There may be one small obstacle in her way. THR reports that the Bumblebee star and Oscar nominee is currently starring in Apple TV's Dickinson. The period coming-of-age comedy set to premier this Fall is one of Apple's first originals and "is not a close-ended limited series". Meaning that Apple may want Steinfeld free to film future seasons that could possibly clash with Hawkeye's production, and THR's sources say that "Apple has not cleared the actress for anything as of yet".
If everything works out, and it's hopefully just a matter of scheduling, then Steinfeld will join Marvel Cinematic Universe star Jeremy Renner on the series which will see Renner's Clint Barton training her Kate Bishop to be "a superhero without super powers" and take up the mantle of Hawkeye.
Created by Allan Heinberg and Jim Cheung, Kate Bishop first appeared in 2005's Young Avengers #1 as a young athlete who joined the Avengers inspired teen heroes. She would go on to star in the critically acclaimed Hawkeye series by Matt Fraction and David Aja, which saw her training under Barton, before headlining the next series herself.
Hawkeye, from showrunner Jonathan Igla, is one of several MCU series in development for Disney+, the new streaming service due to launch on November 12th. The first Marvel series for the platform will be The Falcon and The Winter Soldier in late 2020. Four series will follow in 2021; WandaVision, Loki, What If…?, and Hawkeye, with Ms. Marvel, Moon Knight, and She-Hulk also in the works for 2022 and beyond.
Hawkeye is due to premier on Disney Plus, Fall 2021.