Disney Halts Development on Disney Villain Series 'Book of Enchantment'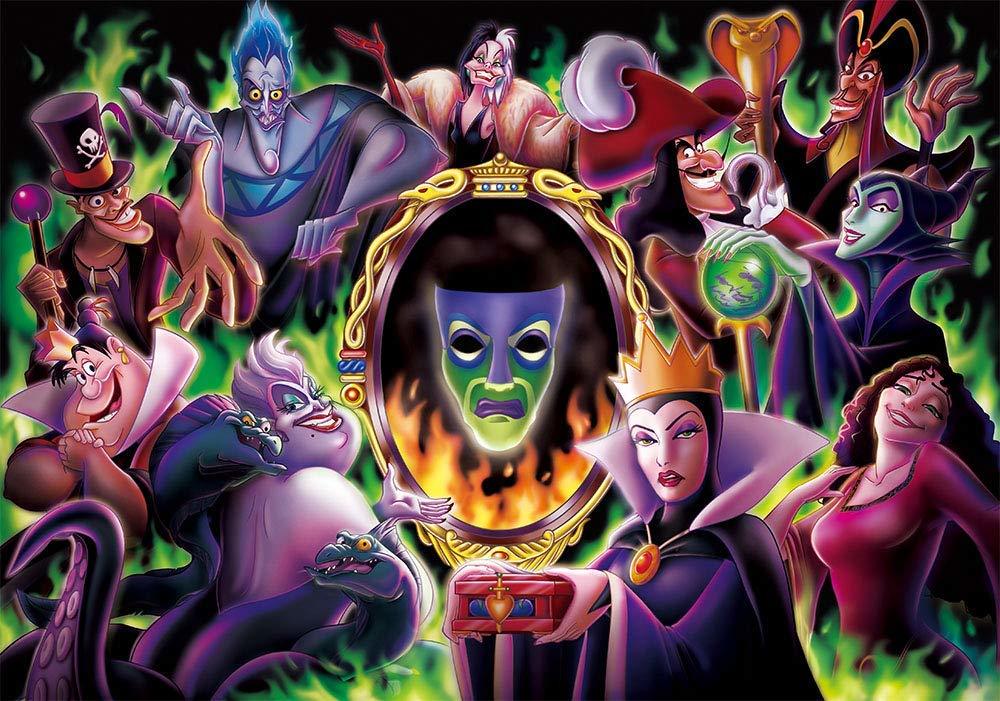 Development on the Disney+ series Book of Enchantment, which was set to revolve around Disney Villains and was based on Serena Valentino's Villains book series, has abruptly stalled. Production was set to begin in the second quarter of 2020, but development on the show has been delayed indefinitely.
Per Deadline, Book of Enchantment had a writer's room for roughly 13 weeks before Disney decided to pull the plug on the project. The decision to stop development on the series came down to disagreements over the tone of the project and the direction that the series would end up taking. Book of Enchantment was in the works for roughly a year up until this point, and even though it was not officially greenlit by Disney themselves, there were conversations about the budgeting on the project, location-scouting, and staffing deals were being worked out. If Disney had not pulled the plug, then filming would have begun in May 2020.
The writer of the Deadline piece speculates that a good chunk of this has to do with how Disney+'s planned content will relate to the streaming service's overall identity as a family-friendly platform. Certain projects, such as High Fidelity, have shifted over to Hulu (a service that Disney also owns) to tackle more mature themes, while others, like High School Musical: The Musical: The Series, have had their content changed mid-development in order to be more family-friendly while also keeping Disney's core intellectual properties in one place. Book of Enchantment was said to be moving in a darker direction than executives originally anticipated, and because of that, they had some concerns, leading to the drastic action taken here.
Some rewrites were ordered in order to lighten up the narrative of the story, but ultimately, the vision of a lighter take on what was becoming a darker, more epic take on classic Disney material did not mesh. Intended showrunner Michael Seitzman is said to have taken Disney's request to stop development in its current incarnation with grace, with Seitzman and Disney ultimately agreeing that it was better not to compromise a vision if they weren't mutually happy with it. Book of Enchantment was intended to cost upward of $100M, and while $4M was already spent, it is likely for the best that Disney halted development on this iteration of the project if they weren't confident in it.
That all being said, Disney are still interested in the idea of a Disney Villains-focused series, so it's likely that a new iteration of Book of Enchantment will still see the light of day on Disney+. Seitzman, meanwhile, is set to continue his work at ABC Studios, ABC Signature, and Hulu, with one key project that he's focused on being adaptations of John Grisham's novels The Rainmaker and Rogue Lawyer.
Disney+ begins its international rollout starting on November 12, 2019.

Grant Davis is a freelance writer who has covered entertainment news for more than four years. His articles have frequently appeared in Star Wars News Net as well as as other entertainment-related websites. As someone who grew up on Star Wars and comic book movies, he's completely thrilled with the current era of genre entertainment.