DC's 'Joker' Premieres to Rave Reviews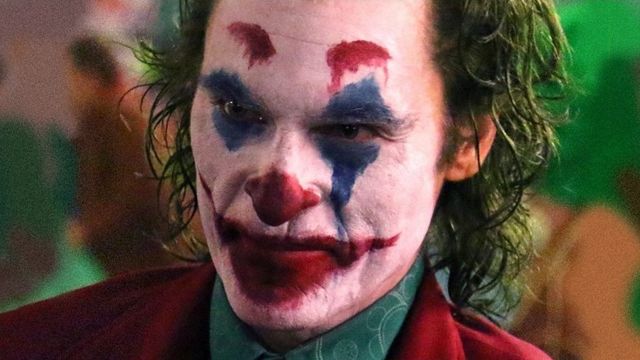 After releasing the final trailer just last week, Todd Phillips' Joker premiered at the Venice Film Festival on Saturday and judging by the early reviews it's going to be a dark and twisted delight when it hits cinemas next month.
The Guardian's Xan Brooks called the film "a comic-book hero for the left behind … a brilliantly insurrectionist origins story that landed like a firecracker", with The Hollywood Reporter's David Rooney agreeing that Joker is "a grippingly atmospheric supervillain origin story".
Calling it "a bravura piece of filmmaking that speaks to the world we are actually living in today," Deadline's Pete Hammond added to the praise, saying Joker will make those who thought they knew the Joker think again. Uncomfortable to watch in some ways, a potentially damning commentary on how society treats the mentally ill, and with a supporting cast that "couldn't be better", the movie "will have you reeling – and thinking. In a country of seemingly weekly mass murders at the hands of someone with a gun, this comic book origin tale of Joker is a must-see."
And the praise keeps coming. "If you thought The Dark Knight and Logan pushed the boundaries of adult storytelling and Oscar quality for these types of films, Joker is about to up the ante," says Forbes' Mark Hughes. The film is "powerful and original" according to The Independent's Geoffrey Macnab. "Joker manages the nimble feat of telling the Joker's origin story as if it were unprecedented", write Variety's Owen Gleiberman, "we feel a deeply deranged thrill when Arthur, having come out the other side of his rage, emerges wearing smeary make-up, green hair, an orange vest and a rust-colored suit."
The applause isn't quite universal, with Rogert Ebert's Glenn Kenny offering the faint praise that "it's not a total miss" but "its priorities are less in entertainment than in generating self-importance." And The Wrap's Alonso Duralde saying "if you strip the Joker and his nearly 80-year history as a cultural icon out of this film, as well as all the 1970s movie homages, there's not a whole lot left except for Joaquin Phoenix's performance," and concluding that "while it certainly represents a bit of a departure and something of a risk, 'Joker' is ultimately grim-and-gritty comic book nihilism jacked up to the nth degree, wrapped up in a convincing but ultimately hollow simulacra of better, smarter movies."
But the positives far outweigh the negatives, and one thing almost everyone agrees on is Phoenix's star turn as Arthur Fleck, the man who will be Joker. The Hollywood Reporter says the Oscar nominee has never been better, and calls the movie a must-see based on his "riveting performance" alone. Deadline calls it "a performance so dazzling, risky and original you might as well start engraving his name on the Oscar right now." And Variety adds to the praise, calling his performance astonishing and mesmerizing.
Audiences can make up their own minds when Joker opens on October 4th.