'Joker' Final Trailer Sends in the Clowns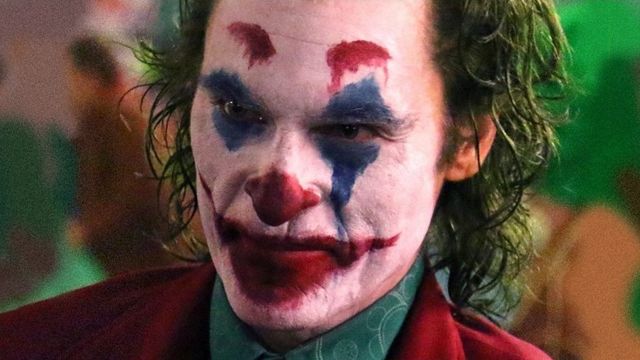 The final trailer for Joker, the Elseworlds DC Films project is here, showcasing Joaquin Phoenix's nobody anti-hero transform into one of the most notorious supervillains in history. In addition, one last poster for the movie has appeared.
Before we get into the new trailer, here are six short clips from Joker that were released online to build up hype for it:
Freeze-frames of specific shots from each of the videos revealed the trailer date when put together:
There's also the last poster, which showcases the "sad clown" scene from the first trailer where Arthur Fleck makes hooks out of his fingers to form a "smile" while he's clearly distraught. Check it out below:
Poster #jokermovie pic.twitter.com/Q9dkPJVPAS

— Anton Volkov @ Venice (@antovolk) August 28, 2019
So now we're getting into the trailer itself, which showcases an alternate, 1981 version of Gotham City, utilizing elements of the Batman mythology to tell an original crime story, showcasing the mental downfall of a man on the edge of a breakdown. Arthur Fleck is a nobody living with mental illness who tries his hand at stand-up comedy, but ultimately bombs on the stage. So he looks for another outlet to put smiles on faces by becoming a clown… And so, the Joker is born.
Check it out below:
The movie borrows elements from stories like The Killing Joke and The Dark Knight Returns without being an adaptation of them. It's abundantly clear that this is a character piece and not a traditional superhero movie, so it will be interesting to see how the movie does. In any case, it looks like Phoenix is giving an absolute knockout performance with this film.
The movie's premise is as follows:
"Joker centers around the iconic arch-nemesis and is an original, standalone story not seen before on the big screen. The exploration of Arthur Fleck (Joaquin Phoenix), a man disregarded by society, is not only a gritty character study, but also a broader cautionary tale."
Written and directed by Todd Philips, Joker is due for release October 4th 2019. The film's cast includes Joaquin Phoenix, Robert De Niro, Frances Conroy, Zazie Beetz, Brett Cullen, Marc Maron, Glenn Fleshler, Bryan Callen, Bill Camp, Josh Pais, Shea Whigham, and Douglas Hodge.

Grant Davis is a freelance writer who has covered entertainment news for more than four years. His articles have frequently appeared in Star Wars News Net as well as as other entertainment-related websites. As someone who grew up on Star Wars and comic book movies, he's completely thrilled with the current era of genre entertainment.