A Fourth 'Matrix' Movie Will Reunite Lana Wachowski, Keanu Reeves, and Carrie-Anne Moss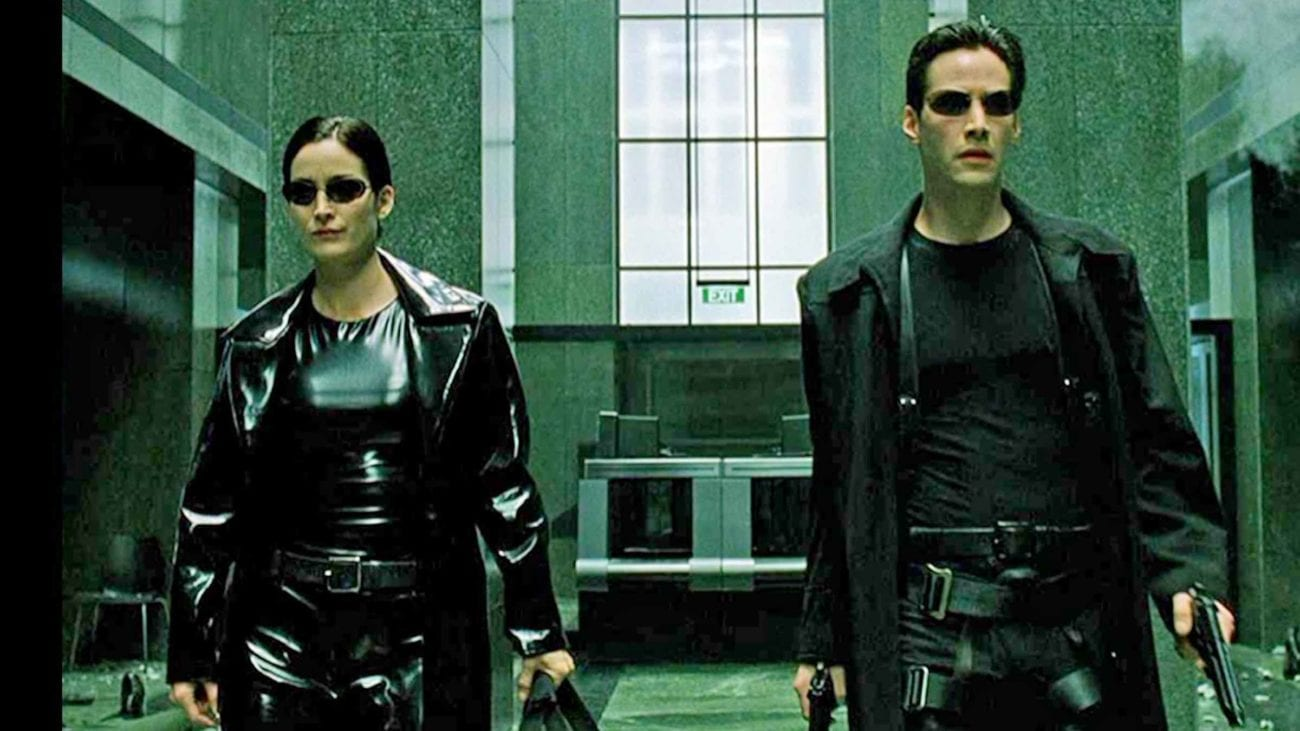 The fourth Matrix movie is moving forward, with franchise leads Keanu Reeves and Carrie-Anne Moss both returning as Neo and Trinity. The project will be directed by Lana Wachowski, with Lilly Wachowski not returning as co-director.
Variety reports that Lana Wachowski will take on her first feature film without working alongside Lilly Wachowski, as a writer, producer, and director, with it being unclear if Lilly will be involved in any capacity at all. The Matrix series is far and away their most famous creation as a creative team, so it seems possible that Lilly could at least wind up with an executive producer credit. Lana Wachowski certainly seems to be happy to be back, as she made it clear in a statement to Variety:
"Many of the ideas Lilly and I explored 20 years ago about our reality are even more relevant now. I'm very happy to have these characters back in my life and grateful for another chance to work with my brilliant friends."
Also contributing to the script are the likes of authors Aleksandar Hemon and David Mitchell, who worked together with Wachowski on the series finale for Netflix's Sense8. Other returning Matrix alumni include storyboarders and concept artists Geof Darrow and Steve Skroce. Cinematographer John Toll, who worked with the Wachowskis on Cloud Atlas, is also said to be involved.
A while ago, there was talk that writer Zak Penn was working on some kind of Matrix-related project for Warner Bros. in the form of a script treatment. It's not clear if that treatment is what's being used as the basis of this film. That treatment was said to have Michael B. Jordan in it in a leading role, believed to be a younger version of Lawrence Fishburne's character, Morpheus. However, according to Variety reporter Justin Kroll, Jordan was never actually involved with the project. Kroll also suggested that the time period that the film is set in is something that shifts, as Warner Bros. are apparently looking for an actor to play a younger version of Morpheus:
Sorry Morpheus

— Justin Kroll (@krolljvar) August 20, 2019
As it stands, the original Matrix movie is now 20 years old, and while the franchise has been largely dormant, a number of the ideas presented in the film proved to be rather prescient for the present day. Hopefully, Keanu's starpower and a dream team of writers can make a return to this world worth our while.
The Matrix 4 is in development at Warner Bros.

Grant Davis is a freelance writer who has covered entertainment news for more than four years. His articles have frequently appeared in Star Wars News Net as well as as other entertainment-related websites. As someone who grew up on Star Wars and comic book movies, he's completely thrilled with the current era of genre entertainment.