'Ms. Marvel' is the Next Marvel Studios Series to Join Disney+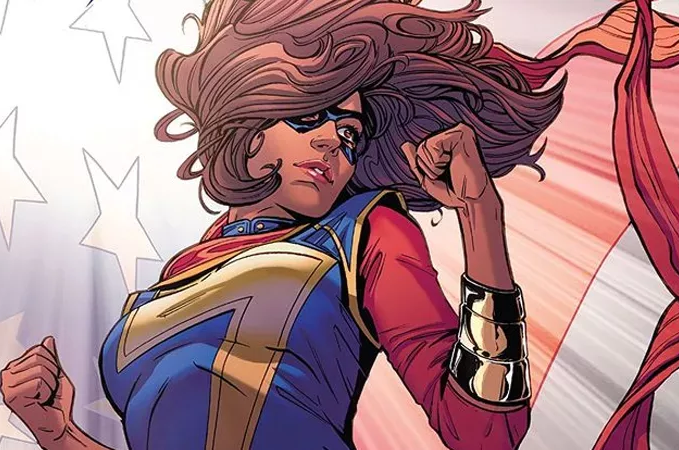 Marvel have already announced four live-action series for Disney+, along with a fifth series that is completely animated, but there are plans for more. According to the latest reports, the next Disney+ Marvel Cinematic Universe show will star Kamala Khan, also known as Ms. Marvel.
The Hollywood Reporter broke the news that a Ms. Marvel show is moving forward, based on the Kamala Khan iteration of the character rather than Carol Danvers, who just starred in this year's Captain Marvel movie. The Disney+ show will be showrun by Bisha K. Ali, who recently was a staff writer for Hulu's adaptation of Four Weddings and a Funeral.
MCU mastermind Kevin Feige has promised fans that Kamala Khan would join the ever-expanding universe in the near future, and it appears that the future is soon. An ordinary New Jersey teenage girl that looks up to the superheroes of her world, Khan is exposed to Terrigen Mists that allows her to become a polymorph, meaning that she can use her powers to stretch, grow, and change the shape of her body. Khan's character has been praised not only for the way that her story has been told, but also for being the first Muslim and Pakastani-American superhero to headline her own comic. The character was recently confirmed to appear in the upcoming Avengers video game.
As of right now, there is not a timetable on when the project is set to happen. It could be a part of Phase 4, or it might not be. We could get an idea about the series at Disney D23 this weekend, but for now, just keep in mind that it's on the cards for Marvel Studios.
Marvel's Phase 4 slate includes Black Widow, The Falcon and the Winter Soldier, The Eternals, Shang-Chi and the Legend of the Ten Rings, WandaVision, Doctor Strange in the Multiverse of Madness, Loki, What If…?, Hawkeye, and Thor: Love and Thunder. A third Spider-Man movie is believed to be part of the slate, but is currently in flux due to conflicts between Sony Pictures and Disney.

Grant Davis is a freelance writer who has covered entertainment news for more than four years. His articles have frequently appeared in Star Wars News Net as well as as other entertainment-related websites. As someone who grew up on Star Wars and comic book movies, he's completely thrilled with the current era of genre entertainment.