Jeff Loeb Addresses the Future of Marvel TV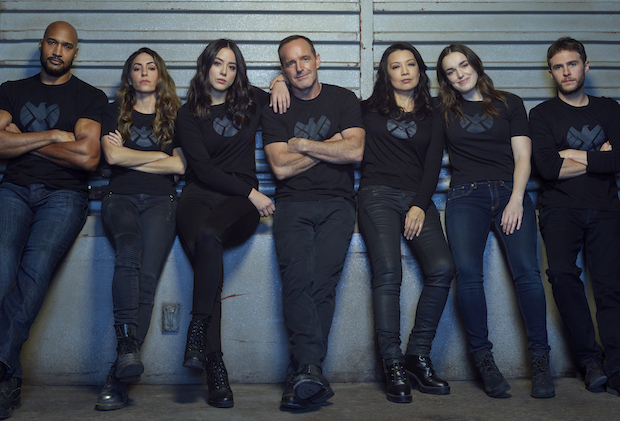 It's the end of an era with Marvel TV, with the Netflix series cancelled and Agents of S.H.I.E.L.D. coming to a close next year. Jeff Loeb, head of Marvel TV, has spoken about what's up next for the TV division.
In an interview with Deadline, Loeb spoke at length about the status of Marvel TV's projects, whether they've just ended, currently on air or still in the works. This is not to confuse their projects with the Disney+ series mentioned as part of the MCU's Phase 4, such as The Falcon and The Winter Soldier, WandaVision, or Loki. Loeb's TV shows will likely remain tenuously connected to the enormously popular Marvel Cinematic Universe, while the aforementioned Disney+ shows will remain under Kevin Feige's directive.
However, that doesn't mean Loeb won't have any projects heading to Disney+. Far from it, in fact, as Loeb revealed, that Marvel TV will be producing content for Disney+. However, they will only announce those projects when they're ready. If those projects are of the same quality as Daredevil and Jessica Jones, there could be plenty of reasons for fans to get excited. Loeb also spoke about his surprise about Netflix's decision to cancel their Marvel shows so soon after greenlighting what would be their final seasons:
"The hardest part was while the situation at Netflix of which I really can't go into other than to say that we were blindsided and the things that were to come weren't finished yet."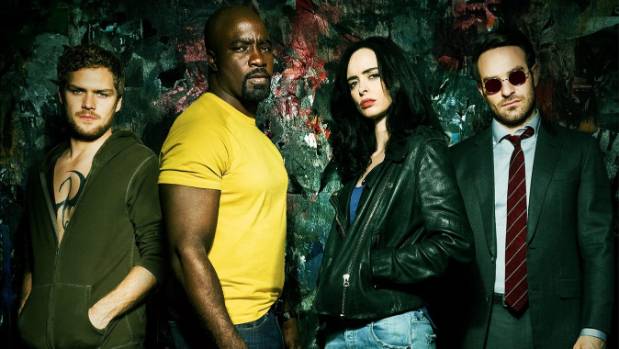 Loeb talked about the process that goes into deciding which heroes they'll be choosing for the next batch of series, describing the different categories as 'families':
"The Marvel heroes are the ones that are most closely associated with the movies, so that would be S.H.I.E.L.D., and that would be Agent Carter. They came from the movies, our two leads were actually in the movies. Then the next group is the Marvel Street-Level Heroes, or the Marvel Knights, as we sometimes call them here. So, if the Marvel heroes are here to save the universe, the Marvel Street-Level Heroes, the Marvel Knights, often they are just to save themselves, to save the neighborhood… Then we took a look at the Marvel Universe that was upcoming and we knew that Tom Holland was going to be playing the role of Peter Parker in Spider-Man, so the idea of YA, the idea of young heroes was something that got us very excited because it works really well on television."
This led to him acknowledging Marvel TV's current Young Adult shows Runaways and Cloak & Dagger, which will be doing a crossover episode this year, which he noted was something they wanted to do from the start of both series and that they hope it's the first of many TV crossovers.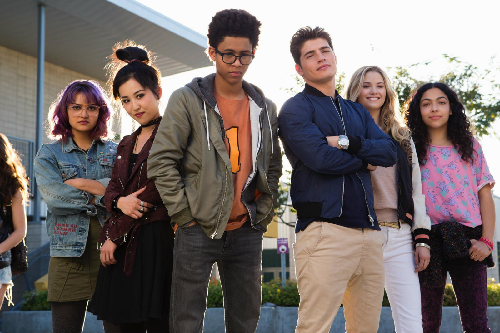 Deadline also enquired about the rumors that Marvel TV are working with ABC on a new show focused around a female hero, but Loeb remained tight-lipped, stating it was classified. However, Loeb did comment further on Marvel's relationship with FX, especially now the network is owned by Disney. Noah Hawley's Legion series has ended, but nothing else has been confirmed to air on the channel as yet. Accordingly to Loeb, that might change one day:
"FX remains a huge priority for us because we can tell those unexpected stories there and John Landgraf is something of a visionary himself. They get us and we get them… It's our hope that Noah [Hawley] will want to return to them is any capacity he thinks is worth telling."
However, he refused to comment on which FOX products could be used for future Marvel TV shows, presumably because he has to wait for Kevin Feige to announce their debut in Phase 5. It could simply be that with the FOX-Disney merger only going through a few months ago, they haven't had any time to start planning projects involving their newly acquired IPs.
Loeb also waxed lyrical about their adult animated projects heading to Hulu – MODOK, Hit-Monkey, Tigra & Dazzler and Howard the Duck – who will then be teaming up in an Offenders crossover series. It seems Hulu will be the home of the more adult animated projects going forward, rather than Disney+.
"I'm a huge Archer fan, and Dan Buckley, who's the president of all things other than the studio here at Marvel, and I started talking about how we have this mutual love of animation and also pushing that wall. The idea of doing something that was more adult, some of which was started with the idea of doing Deadpool animated. What we really liked was the notion of putting together a group of titles that could then be a group, as we had done with Defenders.

We just started looking through things that made us laugh, and you know Patton Oswalt playing M.O.D.O.K., Will and Josh, who had this take on Hit-Monkey, the idea of a monkey assassin just made us smile. When Chelsea Handler and Erica Rivinoja came in, and we started talking about how do we do what we sort of refer to as Laverne and Shirley in the Marvel Universe… When you put Tigra and Dazzler together and you know that Chelsea's going to voice Tigra, you just know that's going to be just fun, and then it was just inevitable that we were going to do Howard the Duck, and we just knew that the kind of Howard the Duck we wanted to do was not going to be a live action guy in a suit or a CG creature, or whatever, we just wanted to do it as a straight ahead, smart, funny, political… When you have voices like Kevin Smith and Dave Willis, you just know how smart that show's going to be.

Then we're going to put them all together in this thing called the Offenders, which makes me smile. You know in the original pitch it was, the team that nobody asked for. It was just such the perfect marriage of tone and network with Hulu."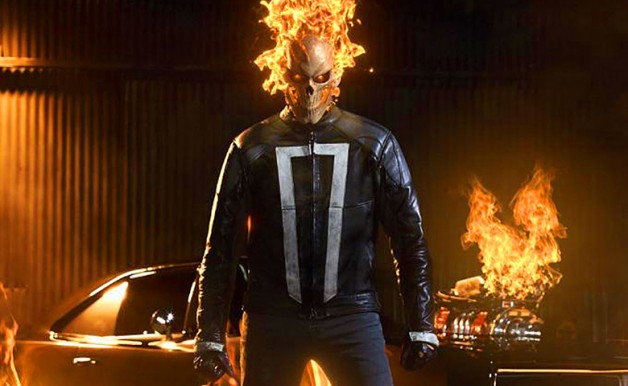 Loeb also talked about Adventure into Fear, a collection of series with characters like Ghost Rider, in which Gabriel Luna will be reprising his role as Robbie Reyes from Agents of S.H.I.E.L.D., as well as others like Helstrom:
"We always knew that we were going to do something with Ghost Rider, we were just waiting for the right place to put it. Then we started having the same conversation, which was there is in the comic book world the Spirit of Vengeance, and they are this sort of unusual group of characters, which involve Ghost Rider, which involve Helstrom, which involve Helstrom's sister, Anna. We suddenly saw that there were three or four shows that we could put together that we now refer to as Adventure into Fear. What we love is the notion of how we can present a Marvel hero who was truly feared and truly believed that they were a monster, but that, as the stories go on, they realize, oh, I'm the hero of the story… So we started with Ghost Rider, we went out and managed to get Gabriel Luna to come back and reproduce the role he played on S.H.I.E.L.D. Then we're going to do Helstrom, and then there's a couple more that we haven't yet revealed to the world."
A Marvel horror series sounds intriguing, and really speaks to the variety of projects going on at Marvel TV at the moment when compared with its YA and animation projects. Marvel's future on TV is an uncertain one, but there are lots of reasons to hope that it's a bright one.