James Gunn Will Tweak 'Guardians of the Galaxy Vol. 3' Script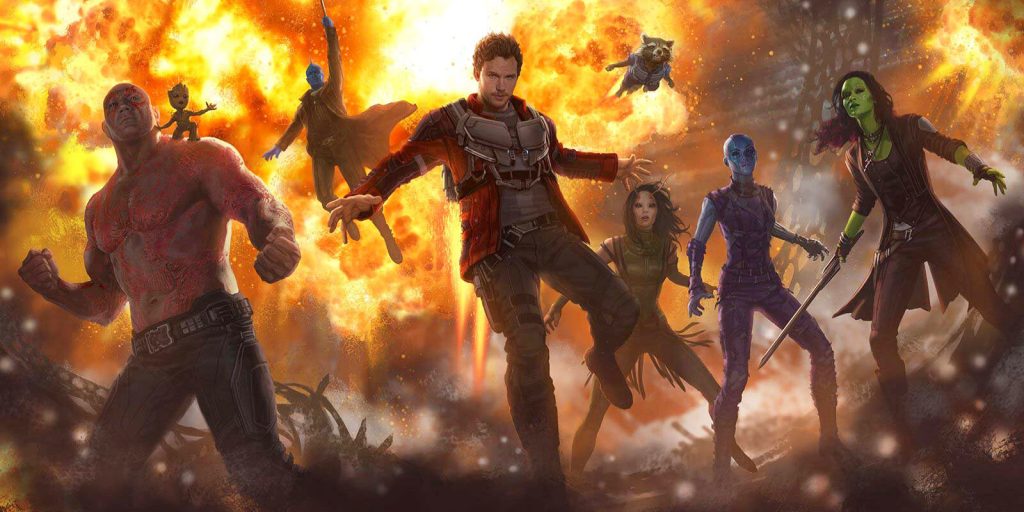 James Gunn's Guardians of the Galaxy Vol. 3 faced a significant pushback when he was temporarily fired from Marvel Studios, but after Disney's executives came to their senses, he's back, and will work on the movie after finishing up his duties on The Suicide Squad. While his original script will be used as the basis of the film, it's now been suggested that there will be some changes to it to fit changes to the Marvel Cinematic Universe.
While talking to ComicBook.com, actor Sean Gunn (who is the director's younger brother, and does the motion-capture for Rocket Raccoon on the sets of Marvel's movies) explained that he thinks that it's likely that the third Guardians film is going to get a rewrite:
"I know, you know… I think my brother may do another pass [at the script], in which case I would read that version."
This, of course, is not out of any executive interference, but necessity. There are two reasons that are readily apparent from Marvel's schedule alone: Eternals and Thor: Love and Thunder. The third Guardians, as described by James Gunn, will set up the next 10-20 years of Marvel Cosmic movies as it concludes the story of the original Guardians of the Galaxy themselves, and Eternals originally was meant to carry on certain concepts explored in Vol. 3. (Prior to Gunn's firing, Marvel's schedule had it so Vol. 3 would take the May 2020 release date, with Eternals sticking to November 2020 as planned.) However, with Vol. 3's delay, the connections that were initially in Eternals have to be excised, and any references to those characters in Vol. 3 will have to be tweaked. Meanwhile, it's been confirmed that Love and Thunder is set before Vol. 3 (see below), which likely means that the movie will have to give the formerly-fit God of Thunder an excuse to part ways with the team before meeting up with them again at the end.
This is nice to know I guess… 🙂@ManaByte @DanielRPK @_CharlesMurphy @thomas_polito pic.twitter.com/InH75bhVhd

— Broadlock loves MCU PHASE 4 (@Broadlock0) July 22, 2019
There's also a third reason that may just influence the script changes: the acquisition of Fox by Disney, one of the consequences of which is that a significant amount of Marvel character rights are being reunited with Marvel Studios. With Vol. 3 already being confirmed to set up the future of the setting, Gunn could easily sneak in a bunch alien races, concepts, and other references to concepts that will be used down the line. However, it's not likely that we'll see the likes of a high-profile character such as the Silver Surfer inserted into the script, even with so much groundwork being laid for the future. Hopefully, we should get some ideas of what to expect from the film in the near future, with some kind of reveal at Disney D23 being possible.
Guardians of the Galaxy Vol. 3 is in development at Marvel Studios for a likely 2022 release. The movie has been confirmed to be a part of Phase 5 of the setting.

Grant Davis is a freelance writer who has covered entertainment news for more than four years. His articles have frequently appeared in Star Wars News Net as well as as other entertainment-related websites. As someone who grew up on Star Wars and comic book movies, he's completely thrilled with the current era of genre entertainment.