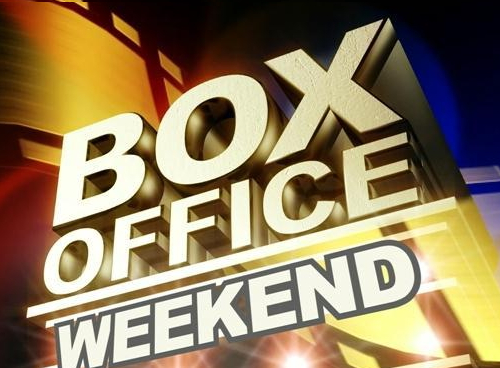 This weekend at the box office, Fast and Furious Presents: Hobbs and Shaw took on a slew of five major new releases (and a very successful limited release) and came out on top.
Hobbs and Shaw held better with its second weekend at the box office than its immediate predecessor (The Fate of the Furious), although it opened below that movie. Even then, a $25M+ total is still significantly above what most of the new releases this weekend, with the exception of CBS's Scary Stories to Tell in the Dark, which had the Summer's best opening for a horror movie with over $20M, which is a good start for a $28M movie. It's certainly a better place to start a franchise with than Dora and the Lost City of Gold's so-so $17M domestic opening against a $49M; while that was at the high end of tracking, the movie needs to hold strong over the next few weekends and do good business internationally to be worth Paramount's while. (The Scary Stories/Dora face-off is somewhat ironic, considering that both Paramount and CBS are set to announce a merger in the next few days.)
Worse news is in store for three of the other releases this weekend. The Art of Racing in the Rain, while budgeted at $18M to $20M, isn't pulling Marley and Me results at just over $8M. The Kitchen, budgeted at $37M, is dead on arrival with a $5M+ total for the weekend. And the $10M Brian Banks is clearly not going to do The Blind Side-like numbers by the time its run is finished. Generally speaking, the way that these low-to-mid-budget movies are performing are a big reason why the theatrical market is shifting primarily to event films, as any of these releases would likely be considered better-suited for streaming services. Conversely, concert pic Bring the Soul, covering the concerts of K-Pop band BTS, managed to leave a proportionately-large dent in the Top Twelve in spite of focusing on a more niche market, and playing in a much smaller number of theaters than any of its competition.
As for the other holdovers, there's not really a lot to talk about here. The Lion King is now well above $1.3B, and by the time its run at the global box office is finished, the movie should have a total somewhere between the $1.5B gross of The Avengers and the $1.6B gross of Jurassic World. Once Upon a Time in… Hollywood has managed to get past $100M domestically, as the movie starts to begin its international tour. Spider-Man: Far From Home is inching toward the $1.1B mark, and will likely top Captain Marvel worldwide by the time that its run is finished. Meanwhile, Toy Story 4 has topped its predecessor domestically in terms of unadjusted gross; the movie ought to top the global $1B mark before the next weekend is finished, which is incidentally right around the time that the film will open in Germany, one of the last major markets that it has yet to open in. The Farewell, which has been playing in a limited capacity, got a big expansion this weekend, leading to a total that has exceeded $10M against a modest $3M budget, which should make the film pretty successful.
The Top Twelve box office performances for the three-day weekend can be summarized as follows (bolded titles are new releases):
Fast and Furious Presents: Hobbs and Shaw (Universal Pictures) – $25.4M Weekend/$108.513M Total; 57.7% Drop.
Scary Stories to Tell in the Dark (CBS Films) – $20.8M Total.
The Lion King (Disney) – $20M Weekend/$473.103M Total; 48.1% Drop.
Dora and the Lost City of Gold (Paramount Pictures) – $17M Total.
Once Upon a Time in… Hollywood (Sony Pictures) – $11.6M Weekend/$100.331M Total; 42% Drop.
The Art of Racing in the Rain (Disney/20th Century Fox) – $8.1M Total.
The Kitchen (Warner Bros./New Line) – $5.51M Total.
Spider-Man: Far From Home (Sony Pictures/Marvel Studios) – $5.3M Weekend/$370.972M Total; 32.9% Drop.
Toy Story 4 (Disney/Pixar) – $4.4M Weekend/$419.578M Total; 40.1% Drop.
Bring the Soul (Trafalgar Releasing) – $2.296M Weekend, $4.417M Total.
The Farewell (A24) – $2.217M Weekend/$10.322M Total; 8.1% Drop.
Brian Banks (Bleecker Street) – $2.145M Total.
Toy Story 4, Spider-Man: Far From Home, The Lion King, and Fast and Furious Presents: Hobbs and Shaw are now playing in theaters.

Grant Davis is a freelance writer who has covered entertainment news for more than four years. His articles have frequently appeared in Star Wars News Net as well as as other entertainment-related websites. As someone who grew up on Star Wars and comic book movies, he's completely thrilled with the current era of genre entertainment.