Box Office Weekend – 'Hobbs and Shaw' Revs Up a Solid Start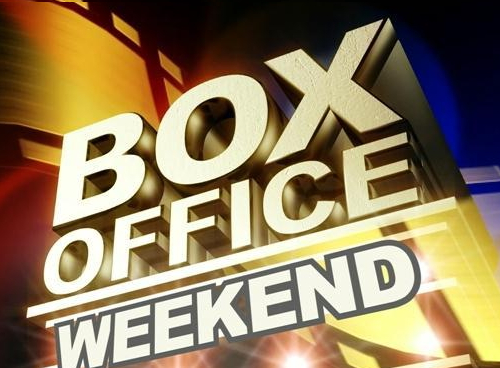 This weekend at the box office, Fast and Furious Presents: Hobbs and Shaw is off to a good start by spin-off standards, and The Lion King has officially joined the billion-dollar club.
The box office numbers for Hobbs and Shaw are now in at just under $61M, and they look a lot like Paramount's hit espionage movie Mission: Impossible – Fallout did back in 2018. Overseas, they're even better, with an opening that's topped Fallout by over $25M, though Hobbs and Shaw's pricetag is a bit higher than Fallout's at $200M compared to $178M. While it doesn't seem likely that Hobbs and Shaw will be a billion-plus-dollar movie at the end of the day (barring a strong performance in China), that's a good start for the first-ever spin-off in the long-running Fast and Furious series, and spin-offs are something that Universal can likely bank on after the main series wraps up with the final two films.
Last weekend's Once Upon a Time in… Hollywood managed to have a good hold this weekend by dropping only slightly over 51%, effectively playing moderately stronger than one of Quentin Tarantino's earlier movies, Inglorious Basterds. Given that Hollywood is substantially less action-oriented than Basterds, that's likely a good sign for its long-term legs in the domestic market. The film has yet to be released internationally, so it remains to be seen if the movie can truly become a hit, since it will have to garner a good amount of interest internationally in order to reach the break-even point. Meanwhile, independent dramedy The Farewell is playing strongly in over 400 theaters, expanding 60% compared to last weekend.
Earlier in the week, The Lion King became the fifth movie this year to join the billion-dollar club, with plenty of gas left in the tank as the movie nears $1.2B in total. At $430M domestically, it seems likely that the movie will take the domestic record for live-action Disney remakes from Beauty and the Beast thanks to strong holds on weekdays. Meanwhile, Toy Story 4 is about $41M away from doing the same, which it ought to sometime in the next two or three weeks, and clearing that milestone may put the movie on a path toward topping Toy Story 3 as the highest-grossing movie in the franchise. On the subject of global box office milestones, Spider-Man: Far From Home is now about $34M away from topping Skyfall as the biggest Sony release ever, and it ought to reach that point in a week or two. One wonders if that's when Sony will announce the third Marvel Studios-produced film in that series…
The Top Twelve box office performances for the three-day weekend can be summarized as follows (bolded titles are new releases):
Fast and Furious Presents: Hobbs and Shaw (Universal Pictures) – $60.8M Total.
The Lion King (Disney) – $38.246M Weekend/$430.889M Total; 50.1% Drop.
Once Upon a Time in… Hollywood (Sony Pictures) – $20.025M Weekend/$78.842M Total; 51.3% Drop.
Spider-Man: Far From Home (Sony Pictures/Marvel Studios) – $7.755M Weekend/$360.328M Total; 37.7% Drop.
Toy Story 4 (Disney/Pixar) – $7.15M Weekend/$410.05M Total; 31.6% Drop.
Yesterday (Universal Pictures) – $2.44M Weekend/$67.902M Total; 20.8% Drop.
The Farewell (A24) – $2.429M Weekend/$6.837M Total; 60% Rise.
Crawl (Paramount Picures) – $2.15M Weekend/$36.09M Total; 47.1% Drop.
Aladdin (Disney) – $2.018M Weekend/$350.369M Total; 33.6% Drop.
Annabelle Comes Home (Warner Bros./New Line) – $875K Weekend/$71.575M Total; 43.7% Drop.
The Secret Life of Pets 2 (Universal Pictures/Illumination Entertainment) – $730K Weekend/$155.409M Total; 20.8% Drop.
Stuber (Disney/20th Century Fox) – $506K Weekend/$21.752M Total; 71.3% Drop.
Aladdin, The Secret Life of Pets 2, Toy Story 4, Spider-Man: Far From Home, The Lion King, Once Upon a Time in… Hollywood, and Fast and Furious Presents: Hobbs and Shaw are now playing in theaters.

Grant Davis is a freelance writer who has covered entertainment news for more than four years. His articles have frequently appeared in Star Wars News Net as well as as other entertainment-related websites. As someone who grew up on Star Wars and comic book movies, he's completely thrilled with the current era of genre entertainment.