'IT: Chapter One' Will See a Limited Rerelease on August 3 and 6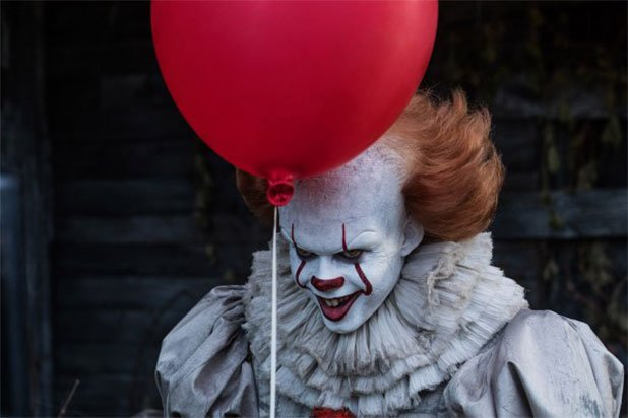 Need a refresher on IT: Chapter One before IT: Chapter Two comes into theaters? Warner Bros. and New Line have a two-night event just for you, complete with new footage for the highly-anticipated sequel after the credits.
Fandango has just revealed that Warner Bros. wants you to "See IT again." before the second (and final) installment of the series hits theaters. The movie will be accompanied with an eight-minute preview of the sequel, coming after the credits to serve as an unconventional stinger of sorts (which, incidentally, was actually planned for the original film at one point). You can see the announcement below:
Need an #ITMovie refresher before #ItChapterTwo?

Chapter One is returning to theaters for two nights in August AND includes a post-credit reveal of 8 minutes of new footage from the forthcoming sequel.

🎟️⏩https://t.co/KLrdFGkfJs pic.twitter.com/xds9ZLWwYI

— Fandango (@Fandango) July 30, 2019
Not counting the additional footage, the original IT was 2 hours and 15 minutes, which is quite long by horror movie standards. However, the sequel takes things to a whole new level with an intimidating running time of 2 hours and 45 minutes, making the entire experience a five-hour epic from start to finish. (Probably a good idea to split this up by a month or so instead of airing the two movies back-to-back.) That's not including plans for a director's cut, which Andy and Barbara Muschietti have announced, although things are unclear if this is just for the sequel, if there are plans to do a director's cut for the original film (which was initially announced, but nothing really happened in spite of the movie's breakout success), or if the two will be recut by the director into a single installment. Either way, the IT rerelease and the sequel are sure to be big wins for Warner Bros., who have run into a bit of trouble with a couple of movies that didn't perform as well as they'd hoped earlier in the year.
IT: Chapter One is available on streaming, digital, and home video formats, and will be back in theaters on August 3, 2019 and August 6, 2019. IT: Chapter Two will be released in theaters on September 6, 2019.

Grant Davis is a freelance writer who has covered entertainment news for more than seven years. His articles have frequently appeared in Star Wars News Net as well as as other entertainment-related websites. As someone who grew up on Star Wars and comic book movies, he's completely thrilled with the current era of genre entertainment.