Box Office Weekend – 'Hollywood' Scores With Tarantino's Best Opening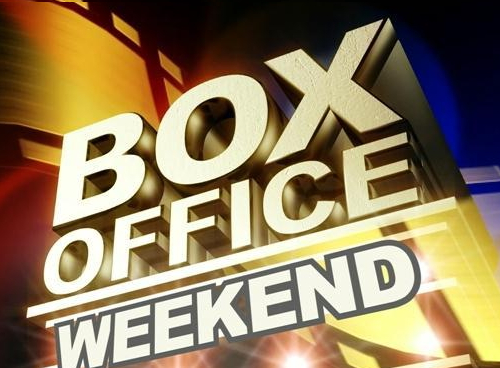 This weekend at the box office, Quentin Tarantino's Once Upon a Time in… Hollywood managed to score the director's biggest opening ever. Meanwhile, The Lion King dropped off a bit harder on its second weekend than initially anticipated, while Aladdin and Spider-Man: Far From Home both joined the billion-dollar club.
Sony scored themselves a pretty big "get" with Tarantino's ninth film after his falling out with The Weinstein Company when the company's founder was hit with dozens of accusations of sexual misconduct, ultimately leading to that company being dissolved. But the show must go on, as Tarantino had plans to do at least two more movies after the fallout, with Once Upon a Time in… Hollywood being one of them. And what's better is that the Sony-distributed movie is one of the few cases of counter-programming working this Summer, making over $40M in its first three days of play. While Sony won't have any part in what will likely be his tenth movie (a Star Trek spin-off, of all things, at Paramount), it's clear that getting this movie is a big win for them, and one that will likely bear fruit down the road during awards season. The movie will still need to leg out domestically and bring in good numbers overseas in order to be a true hit at the box office, but things are off to a great start.
As for holdovers, The Lion King slept tonight comfortably at #1, but had a bit of a decline that was greater than initially expected. While the movie is undoubtedly a huge win for Disney, and it will no doubt become the highest-grossing of all of Disney's live-action remakes worldwide, the drop could indicate that it might not top 2017's Beauty and the Beast domestically. Still, the movie should top a billion bucks in the next few days. Speaking of billion-dollar movies, both Aladdin and Spider-Man: Far From Home joined the elusive club over the course of the last week. Aladdin will likely top 2010's Alice in Wonderland by the end of its run to become the second-highest (soon to be third-highest) grossing Disney remake thus far. Considering the underwhelming ad campaign for the film and "meh" reviews from critics, it goes to show how much great word-of-mouth from audiences can matter in making a movie a huge hit. Meanwhile, Spider-Man is now Sony's second-biggest box office hit globally, and it seems likely that it will top the James Bond adventure Skyfall as their biggest hit ever. Between Hollywood doing well in a crowded Summer slate and Spider-Man looking to bring in the big bucks, that should probably ease some of the concerns that they had following Men in Black: International's underperformance. Lastly, Toy Story 4 is now past $900M globally, and will likely be the next movie to make over a billion after The Lion King a few weeks from now.
The Top Twelve box office performances for the three-day weekend can be summarized as follows (bolded titles are new releases):
The Lion King (Disney) – $75.524M Weekend/$350.775M Total; 60.6% Drop.
Once Upon a Time in… Hollywood (Sony Pictures) – $40.35M Total.
Spider-Man: Far From Home (Sony Pictures/Marvel Studios) – $12.2M Weekend/$344.455M Total; 42.5% Drop.
Toy Story 4 (Disney/Pixar) – $9.872M Weekend/$395.628M Total; 36.5% Drop.
Crawl (Paramount Picures) – $4M Weekend/$31.462M Total; 34.4% Drop.
Yesterday (Universal Pictures) – $3M Weekend/$63.341M Total; 40.2% Drop.
Aladdin (Disney) – $2.788M Weekend/$345.928M Total; 31.8% Drop.
Stuber (Disney/20th Century Fox) – $1.679M Weekend/$20.1M Total; 59.2% Drop.
Annabelle Comes Home (Warner Bros./New Line) – $1.56M Weekend/$69.736M Total; 40% Drop.
The Farewell (A24) – $1.553M Weekend/$3.686M Total; 35.7% Rise.
The Secret Life of Pets 2 (Universal Pictures/Illumination Entertainment) – $880K Weekend/$153.686M Total; 42.7% Drop.
Avengers: Endgame (Disney/Marvel Studios) – $824K Weekend/$856.447M Total; 45.6% Drop.
Avengers: Endgame, Aladdin, The Secret Life of Pets 2, Toy Story 4, Spider-Man: Far From Home, The Lion King, and Once Upon a Time in… Hollywood are now playing in theaters.

Grant Davis is a freelance writer who has covered entertainment news for more than four years. His articles have frequently appeared in Star Wars News Net as well as as other entertainment-related websites. As someone who grew up on Star Wars and comic book movies, he's completely thrilled with the current era of genre entertainment.