Box Office Weekend – 'The Lion King' Roars With Record-Setting Opening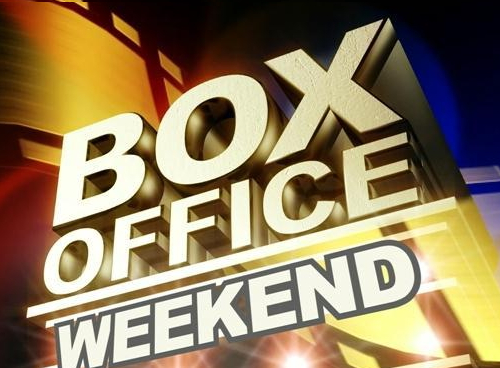 This weekend at the box office, The Lion King clearly felt the love tonight as it has scored the largest July opening of all time. Oh, and Avengers: Endgame finally topped Avatar at the global box office.
Disney is officially calling The Lion King at $185M, though competing sources say that it went higher, up to $192M or so. No matter how strong the box office went for the movie, it's abundantly clear that The Lion King has set a record for biggest opening for any Disney Live-Action Remake, along with clearing Harry Potter and the Deathly Hallows – Part 2's  $169M+ three-day gross to take the record for biggest July opening weekend ever. The movie promptly said "Hakuna Matata" to critics that derided the film for being too similar to the original, as with an "A" CinemaScore and 4 stars on PostTrak, it's clear that this remake is probably going to have a long and healthy run at the box office. With $521M worldwide after a week of play is most markets and an extra week of play in China, the film should have no trouble clearing $1B globally.
With The Lion King being the only new arrival this weekend, let's shift our focus over to the holdovers, starting with Spider-Man: Far From Home. At slightly under $320M, this movie has nearly cleared the entire domestic gross of its predecessor, Spider-Man: Homecoming (which made $334M), and once it clears that bar it should top Spider-Man 3 ($336M) in short order. Concerns that The Lion King would feast upon its business with families seems to have been overstated, as its third weekend numbers are similar to Homecoming's. On the international scale, Far From Home is now at $970M+ globally, making it the biggest film in the entire franchise. While a third Spider-Man movie was not announced as part of the big Marvel Studios panel last night (which covered only projects that were fully developed by Disney), it likely won't be long until Sony confirms that they'll be working with Marvel once again to bring the webhead into another big adventure in the Marvel Cinematic Universe as the hero swings his way across the $1B mark for the first time ever.
Another movie closing in on joining the billion-dollar club is Aladdin, which is now at $988M+, and it will likely clear that benchmark by this time next week. The arrival of fellow live-action juggernaut The Lion King couldn't stop the diamond in the rough from continuing to leg out at the box office. The same can be said for Toy Story 4, which is currently outpacing Toy Story 3 once again, and doesn't seem to be affected by Disney continuing to compete with itself at the multiplexes. It also looks likely that Pixar's last sequel for a while will end up topping its predecessor domestically after all, although it remains to be seen if it can also beat Toy Story 3 internationally. Either way, Toy Story 4 looks likely to join Lion King, Spider-Man, and Aladdin in reaching the billion-dollar mark at the global box office.
As for last week's releases, Crawl and Stuber both had relatively good holds that retained roughly half of last week's business in spite of not being breakout counter-programming hits. Of the two, Crawl is definitely in better shape both domestically and abroad, as it has more than doubled its budget globally; Stuber, meanwhile, has just passed its budget domestically, and it's going to need more money than that in order to be in the black. Lastly, Avengers: Endgame finally topped Avatar at the global box office. I feel like I've said enough about the two movies and the race to the top, so I'll just leave any remaining discussion for the article that I wrote last night. It seems as though Endgame may be able to become the first movie to top $2.8B globally by the end of its run, so that would be another feather in Marvel's cap.
The Top Twelve box office performances for the three-day weekend can be summarized as follows (bolded titles are new releases):
The Lion King (Disney) – $185M Total.
Spider-Man: Far From Home (Sony Pictures/Marvel Studios) – $21M Weekend/$319.659M Total; 53.7% Drop.
Toy Story 4 (Disney/Pixar) – $14.6M Weekend/$375.533M Total; 30.3% Drop.
Crawl (Paramount Picures) – $6M Weekend/$23.834M Total; 50% Drop.
Yesterday (Universal Pictures) – $5.1M Weekend/$57.596M Total; 24% Drop.
Stuber (Disney/20th Century Fox) – $4M Weekend/$16.081M Total; 51.4% Drop.
Aladdin (Disney) – $3.8M Weekend/$340.04M Total; 38.4% Drop.
Annabelle Comes Home (Warner Bros./New Line) – $2.66M Weekend/$66.582M Total; 52.7% Drop.
Midsommar (A24) – $1.599M Weekend/$22.482M Total; 56.4% Drop.
The Secret Life of Pets 2 (Universal Pictures/Illumination Entertainment) – $1.53M Weekend/$151.551M Total; 52.3% Drop.
Avengers: Endgame (Disney/Marvel Studios) – $1.199M Weekend/$854.216M Total; 43% Drop.
The Farewell (A24) – $1.171M Weekend/$1.674M Total; 229.4% Rise.
Avengers: Endgame, Aladdin, The Secret Life of Pets 2, Toy Story 4, Spider-Man: Far From Home, and The Lion King are now playing in theaters.

Grant Davis is a freelance writer who has covered entertainment news for more than four years. His articles have frequently appeared in Star Wars News Net as well as as other entertainment-related websites. As someone who grew up on Star Wars and comic book movies, he's completely thrilled with the current era of genre entertainment.