A Live-Action 'Warhammer 40000' TV Show is Happening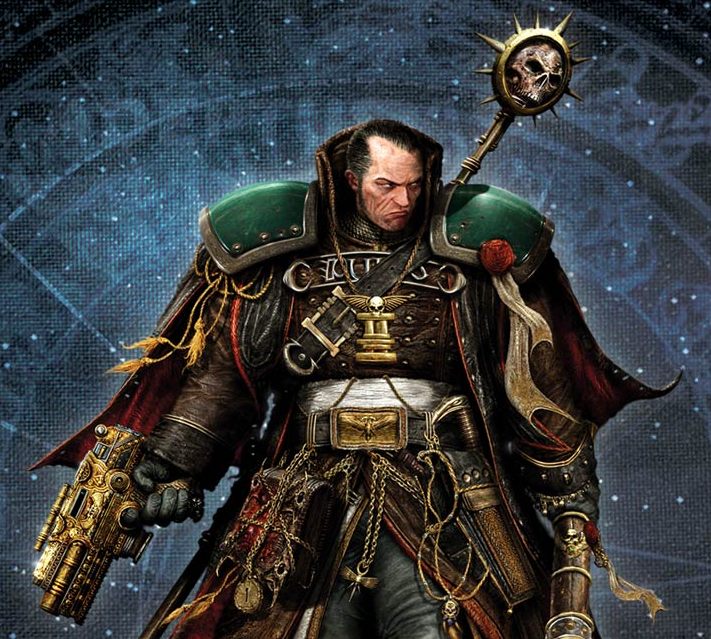 The expansive world of Warhammer 40000 is now exploring the realm of live-action television with Eisenhorn, a series based on Dan Abnett's series of novels about the titular Inquisitor as he seeks to destroy the enemies of mankind hidden within the society of the Imperium.
According to The Hollywood Reporter, Frank Spotnitz of Big Light Productions is working with Warhammer 40000 creators Games Workshop to create the first TV show based on the long-running tabletop game franchise. Set against the backdrop of the grim, dark future, the Imperium of Man is a stagnant empire besieged by several alien empires and the corrupting influence of Chaos on millons of battlefronts across the Milky Way Galaxy. But the Imperium itself also faces just as many enemies from within, and that's where the Inquisition comes in: a faction of extremists who take a hard, long look at questionable elements within mankind to terminate any potential threats with extreme prejudice. The Eisenhorn book series follows one such Inquisitor, who remains devout to his cause in spite of the Inquisition's history of having traitors of their own, and he and his investigators are able to triumph in the face of overwhelming odds.
Spotnitz is set to write, executive produce, and showrun the series, with Emily Feller also executive producing. He explained that he was enthusiastic to delve into this world in an official statement:
"We are delighted to collaborate with Games Workshop to develop the beloved visionary world of Warhammer 40000 into a TV series. Warhammer 40000 is steeped in rich and complex lore, with a myriad of traditions and stories that have accumulated over time in this thrilling and complex world, making it one of the most exciting properties to adapt for television audiences and the franchise's loyal global fanbase. There is nothing else like it on television, and we are incredibly excited to tap into our own experience creating imaginative, complex and compelling worlds to bring this incredible saga to the screen."
As of right now, no network or streaming service has been set for Eisenhorn.
Eisenhorn is in development.

Grant Davis is a freelance writer who has covered entertainment news for more than four years. His articles have frequently appeared in Star Wars News Net as well as as other entertainment-related websites. As someone who grew up on Star Wars and comic book movies, he's completely thrilled with the current era of genre entertainment.