Box Office Weekend – 'Spider-Man' and 'Toy Story' Trounce Counter-Programming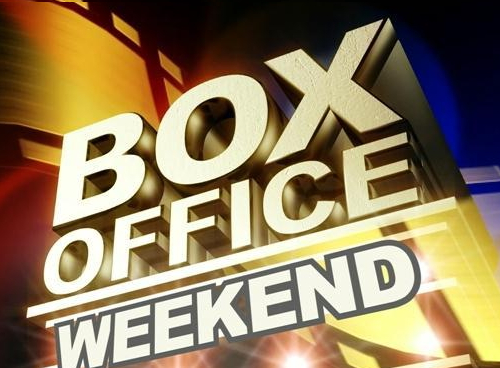 This weekend at the box office, Spider-Man: Far From Home proves that it's far from finished alongside Toy Story 4. Meanwhile, counter-programming releases Crawl and Stuber didn't fully break out in the midst of several blockbusters.
In the span of two weeks (plus a few days internationally), Far From Home is already the third-biggest Spider-Man movie at the global box office, only behind the entire lifetime runs of 2007's Spider-Man 3 and 2017's Spider-Man: Homecoming. The movie looks set to become the first movie in the entire franchise to clear the $1B mark, something that Sony tried to achieve with The Amazing Spider-Man 2 but came up short on. By the end of its run, it should probably top Skyfall as Sony's highest-grossing movie ever, and in the process, it may even surpass Captain Marvel's global box office total to become the biggest solo superhero movie of the year. The real question lies in how much the arrival of The Lion King will affect the movie's domestic and international box office gross; Homecoming legged out due to being the only family-friendly movie in town, which won't be the case with Disney's big remake arriving soon. However, Far From Home may have an advantage in that it's the only superhero movie for quite a while, with Joker (which is not a conventional superhero movie, but a psychological crime drama with a Batman coat of paint) not arriving until October. In any case, if you had any doubt that Sony and Marvel would continue their successful partnership, those fears can be dispelled now.
Fellow hold-overs Toy Story 4 and Aladdin continued to do well, posting strong holds once again. Toy Story 4 is starting to pace behind Toy Story 3 at the same point in time, but at the current rate, it still looks like it's going to make around $400M domestically by the time its run ends. Internationally, the movie is still greatly outpacing its predecessor in several key markets, so a $1B finish is probably on the table. Provided that Aladdin gets a bit of a boost from The Lion King instead of dropping significantly from losing theaters next weekend, the widely-underestimated Disney hit may have a real shot at clearing the $1B mark globally thanks to continued interest overseas. Perhaps a double-feature option putting Aladdin with The Lion King would be a smart move to help it inch past that milestone. While Spider-Man: Far From Home is a Sony Pictures movie, Disney subsidiary Marvel Studios had a huge hand in producing it, and as mentioned above, it's an easy $1B contender. The box office is clearly Disney's world, and the other studios are just living in it.
The two new releases of the weekend – Crawl from Paramount and Stuber from Fox – made around $12M and $8M respectively. Collectively less than half of what Far From Home did this weekend, and slightly less than Toy Story 4. Since both of those offerings were pretty low-budget, those aren't terrible results, but you'd be hard-pressed to say that either studio didn't want more from their smaller-scale offerings amidst a crowded slate of blockbusters. In an age where event films are the ones that succeed the most, this kind of content may be better-suited for streaming, or less-expensive tickets than the kind that studios are offering. On the note of low-budget movies arriving at the box office right now, director Ari Aster's Midsommar, while holding over well, is trailing his previous effort Hereditary by about a third. Both movies were made for $10M apiece, so either way, they both succeeded.
For your obligatory Avengers: Endgame update, the movie just crossed $850M domestically. The movie is now a little less than $8M away from topping Avatar at this point, reaching $2.78B in fraction of the time that James Cameron's special effects-redefining blockbuster took to do so. That happened in part because the third weekend of the movie's international re-release saw a spike in attendance during the week and held well over the weekend; I'm told that the movie rereleased in a few more markets, and it will rerelease in a few more over the next few weeks. The movie traded out long legs for massive short-term grosses, so while it was initially believed that it would come up short, the international rerelease now makes it seem – dare I say it – inevitable that it will top Avatar's record. It's just a matter of when; a chunk of if and when the movie crosses that milestone will depend on The Lion King's international rollout, as it's likely that Endgame will shed several screens to make room for Disney's next big event film. That being said, Disney kept Black Panther in theaters long enough to top the $700M domestic milestone, and it's doubtful that they get cold feet here. Besides, it's not like they're not gonna rerelease Avatar again in a few years to promote the sequel.
The Top Twelve box office performances for the three-day weekend can be summarized as follows (bolded titles are new releases):
Spider-Man: Far From Home (Sony Pictures/Marvel Studios) – $45.3M Weekend/$274.529M Total; 51.1% Drop.
Toy Story 4 (Disney/Pixar) – $20.665M Weekend/$346.369M Total; 39% Drop.
Crawl (Paramount Picures) – $12M Total.
Stuber (Disney/20th Century Fox) – $8.043M Total.
Yesterday (Universal Pictures) – $6.75M Weekend/$48.316M Total; 32.9% Drop.
Aladdin (Disney) – $5.873M Weekend/$331.489M Total; 21.9% Drop.
Annabelle Comes Home (Warner Bros./New Line) – $5.55M Weekend/$60.76M Total; 41.3% Drop.
Midsommar (A24) – $3.551M Weekend/$18.406M Total; 45.9% Drop.
The Secret Life of Pets 2 (Universal Pictures/Illumination Entertainment) – $3.1M Weekend/$147.137M Total; 33.7% Drop.
Men in Black: International (Sony Pictures) – $2.215M Weekend/$76.483M Total; 41.4% Drop.
Rocketman (Paramount) – $1.7M Weekend/$91.974M Total; 34.9% Drop.
Avengers: Endgame (Disney/Marvel Studios) – $1.692M Weekend/$851.2M Total; 45.7% Drop.
Avengers: Endgame, Aladdin, The Secret Life of Pets 2, Toy Story 4, and Spider-Man: Far From Home are now playing in theaters.

Grant Davis is a freelance writer who has covered entertainment news for more than seven years. His articles have frequently appeared in Star Wars News Net as well as as other entertainment-related websites. As someone who grew up on Star Wars and comic book movies, he's completely thrilled with the current era of genre entertainment.