DC and Netflix Teaming Up to Produce 'The Sandman' TV Series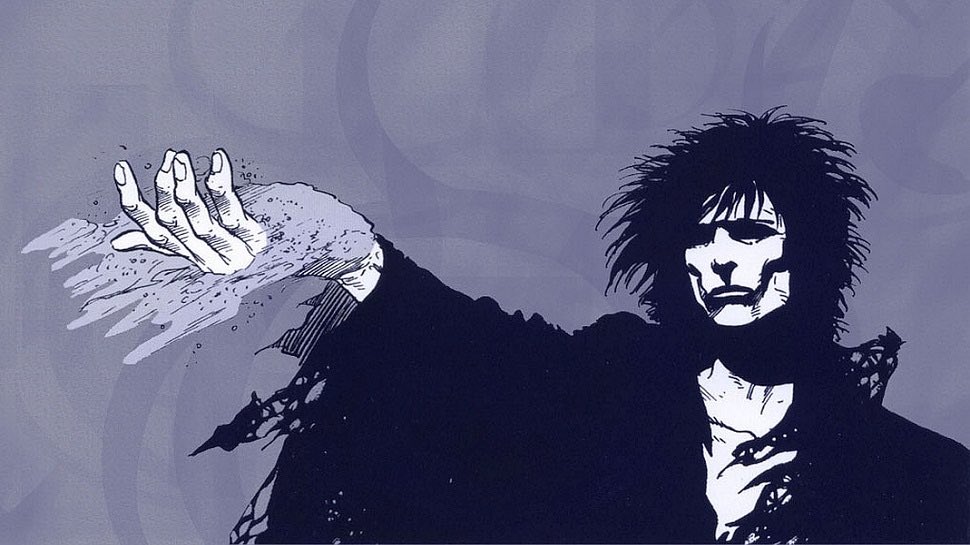 DC and Netflix are teaming up to produce an ambitious series based off of Neil Gaiman's Vertigo-imprinted title, The Sandman. The project is described as being the most expensive television show based on a DC property, with Netflix footing a good chunk of the bill on the project.
The Hollywood Reporter has revealed that the adaptation of the horror-fantasy title, which previously had life as a feature film produced by New Line before falling apart, will now see life on Netflix with an eleven-episode first season. Allan Heinberg (Wonder Woman) will serve as the primary writer for the series and its showrunner, after previously expressing his belief that the property would be better suited for television instead of a feature film. Sandman comic creator Neil Gaiman is set to executive produce alongside David S. Goyer, the latter of whom was a part of New Line's effort that ultimately never went anywhere; both will co-write the premiere episode alongside Heinberg.
Netflix themselves later came around to confirming the news by sharing an illustration made for one of the more recent Sandman comics, along with a confirmation of key details from THR's scoop:
The rumors are true. The tangled story of Morpheus, King of Dreams is becoming a Netflix series! Warner Brothers and executive producer Allan Heinberg (Wonder Woman screenwriter) have signed on to bring the dream of Neil Gaiman's The Sandman into reality. pic.twitter.com/cOMjPL5cqp

— NX (@NXOnNetflix) July 1, 2019
The Sandman revolves around seven beings representing abstract concepts – Dream (also known as Morpheus), Death, Despair, Desire, Delirium (formerly known as Delight), Destruction, and Destiny – present throughout the multiverse, collectively referred to as the Endless. When Dream ends up being abducted from his own realm for several decades by occultists, he escapes and returns to a world he no longer recognizes, discovering a capacity within himself to change as he repairs his decaying dimension. At its peak, the series was one of the highest-selling comics of its time (outselling even Superman), and consistently remains a bestseller for the now-defunct Vertigo line.
DC has previously partnered with Netflix, sharing a number of The CW's shows with the streaming service two weeks after each season finale airs, and even allowing Netflix to stream Titans internationally (something that they haven't done with any of their other shows for the DC Universe streaming platform). While, in this day and age, it would seem like a shrewder move for a Warner Bros. Television-developed series to air exclusively on the upcoming WarnerMedia streaming service, it appears as though a big reason for the partnership between DC and Netflix has to do with the expensive nature of the project. Indeed, THR notes that HBO turned the show down due to the price tag. Hopefully, the tale of the Endless receives the proper amount of attention and care behind-the-scenes as it deserves, as the project could be a big hit with the right execution.
The Sandman is in development for Netflix.

Grant Davis is a freelance writer who has covered entertainment news for more than four years. His articles have frequently appeared in Star Wars News Net as well as as other entertainment-related websites. As someone who grew up on Star Wars and comic book movies, he's completely thrilled with the current era of genre entertainment.