Box Office Weekend – 'Spider-Man' Swings Above Expectations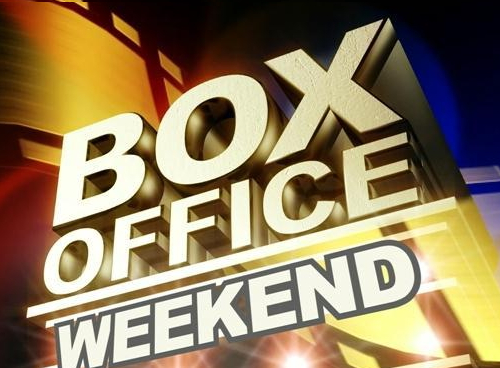 This weekend at the box office, Spider-Man: Far From Home has managed to greatly exceed Sony's $125M expectations with a whopping $185M six-day total, thanks to a big bump in attention from April's box office titan Avengers: Endgame putting the spotlight back on the wall-crawler.
Spider-Man: Far From Home represents Sony's best-ever six-day opening for a movie and the best six-day launch for a movie over the Independence Day holiday "weekend", and is by all accounts an absolute win for the studio. Far From Home is outdoing its predecessor (Spider-Man: Homecoming) by around $31M at the same point in time, and with no superhero movies hitting until October with Joker (which is more a psychological horror/crime drama with a Batman-themed coat of paint than a conventional superhero movie), the movie will likely hold well at the box office over subsequent weekends. Provided that the movie doesn't have a Dark Phoenix-like faceplant on the second weekend (which seems extremely unlikely, with an "A" CinemaScore and universally-positive reception), a $1B+ box office total is practically assured. Sony and Marvel are likely to re-up their deal as a result, as this partnership is mutually-beneficial and is clearly producing results.
The other of the two new releases, Midsommar, scored a five-day opening slightly shy of reaching $11M. That's a bit behind the three-day opening of director Ari Aster's previous horror pic Hereditary, although with matching budgets and solid critical buzz, that should easily translate to another horror-centric win for A24. Midsommar likely would have done a bit better if fellow horror movie Annabelle Comes Home (which just scored nearly $10M during the three-day weekend) wasn't there, and that movie plays to a more commercial crowd than A24's suspense-based breakup horror film, but there has to be something to releasing a movie about a Midsummer festival in the middle of Summer. Either way, both films are faring better than fellow horror flick Child's Play, which saw another huge drop of over 66% this weekend.
As for the other holdovers, we'll start with the Disney side of things. Toy Story 4 continues to deliver solid results domestically (even if it may not top Toy Story 3's domestic gross), along with some of the best international results for a Pixar movie. Aladdin continues to remain steadfast domestically as it clears $320M this weekend and even more so internationally, where it's cleared the $600M mark. The movie may even have a shot at joining the billion-dollar club if it's able to hold well with the arrival of The Lion King two weeks from now; pairing the film up with either Avengers: Endgame as a double-feature option may be wise. Speaking of which, Endgame has proven that with its second weekend that the rerelease was no fluke, as it managed to hold with a less than 50% drop. It's now about $15.5M from topping Avatar, putting it just out of range at this point, but Disney could potentially do another rerelease for the film to make an awards season push, or keep it in just enough theaters for a long enough time that it crawls its way past the finish line.
The remaining holdovers were treated pretty well over the holiday. Yesterday scored a near-$11M second frame, The Secret Life of Pets 2 made over $4M, Men in Black: International made over $3M, and Rocketman and John Wick: Chapter 3 made over $2M; all of these were drops of under 40%, and in Rocketman's case, 30%. Overall, the box office for the Summer seems to be getting back on track after a few high-profile underperformers and outright flops, but it remains to be seen if 2019 can continue to show growth at the box office.
The Top Twelve box office performances for the three-day weekend can be summarized as follows (bolded titles are new releases):
Spider-Man: Far From Home (Sony Pictures/Marvel Studios) – $93.6M Weekend, $185.055M Total.
Toy Story 4 (Disney/Pixar) – $34.3M Weekend/$306.557M Total; 42.5% Drop.
Yesterday (Universal Pictures) – $10.75M Weekend/$36.882M Total; 36.8% Drop.
Annabelle Comes Home (Warner Bros./New Line) – $9.75M Weekend/$50.157M Total; 51.9% Drop.
Aladdin (Disney) – $7.6M Weekend/$320.789M Total; 24.9% Drop.
Midsommar (A24) – $6.561M Weekend, $10.902M Total.
The Secret Life of Pets 2 (Universal Pictures/Illumination Entertainment) – $4.76M Weekend/$140.743M Total; 35% Drop.
Men in Black: International (Sony Pictures) – $3.635M Weekend/$71.989M Total; 45.6% Drop.
Avengers: Endgame (Disney/Marvel Studios) – $3.1M Weekend/$847.862M Total; 49.3% Drop.
Rocketman (Paramount) – $2.775M Weekend/$89.169M Total; 29.5% Drop.
John Wick: Chapter 3 – Parabellum (Lionsgate Entertainment) – $2.25M Weekend/$165.253M Total; 30.8% Drop.
Child's Play (Universal Pictures) – $1.488M Weekend/$26.748M Total; 66.4% Drop.
Avengers: Endgame, John Wick: Chapter 3 – Parabellum, Aladdin, The Secret Life of Pets 2, Toy Story 4, and Spider-Man: Far From Home are now playing in theaters.

Grant Davis is a freelance writer who has covered entertainment news for more than four years. His articles have frequently appeared in Star Wars News Net as well as as other entertainment-related websites. As someone who grew up on Star Wars and comic book movies, he's completely thrilled with the current era of genre entertainment.