'Knives Out': First Trailer for Rian Johnson's Whodunit Arrives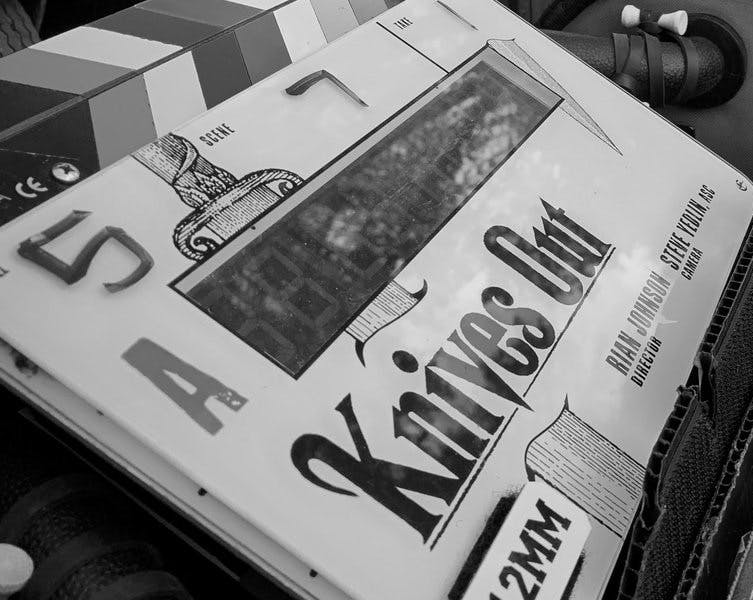 The first trailer for Knives Out has arrived, showcasing writer-director Rian Johnson's modern take on the Whodunit genre.
Set against the backdrop of a family gathering, the family's elderly patriarch is unexpectedly found dead on his 85th birthday. Three detectives enter the picture as everyone involved is suspected of foul play, and in order to get the full truth, they decide to keep everyone on the premises where the murder took place. Tensions rise as the family are faced with some unpleasant confrontations with one another, while the detectives consider every single family member as a potential suspect. You can watch the trailer below:
Knives Out has an ensemble cast that is made up of the likes of Daniel Craig, Chris Evans, Lakeith Stanfield, Michael Shannon, Ana de Armas, Don Johnson, Jamie Lee Curtis, Toni Collette, Christopher Plummer, Jaeden Lieberher, Katherine Langford, Riki Lindhome, Edi Patterson, Raúl Castillo, and Noah Segan. Craig joined the cast to take advantage of a scheduling opportunity that arose following the production delay of the twenty-fifth James Bond film due to a switch in directors prior to the planned start of filming. (The currently-untitled movie, which is now filming, is set to be his last performance as James Bond.)
Johnson, meanwhile, decided to develop the relatively small-scale project as a way of creatively unwinding after directing 2017's biggest blockbuster, Star Wars: The Last Jedi. And based on what's showcased here, it looks like a fun little diversion that continues to show his expertise on developing small-scale movies between blockbusters. Johnson is set to return to the Galaxy Far, Far Away with a planned trilogy of films, which he is currently scripting. Development on his Star Wars movies, which will also be another collaboration between Johnson and Ram Bergman, is occurring concurrently with a trilogy being written and produced by Game of Thrones showrunners; the latter of which is expected to begin first.
Knives Out will be released on November 29, 2019.

Grant Davis is a freelance writer who has covered entertainment news for more than four years. His articles have frequently appeared in Star Wars News Net as well as as other entertainment-related websites. As someone who grew up on Star Wars and comic book movies, he's completely thrilled with the current era of genre entertainment.