'Jumanji' Welcomes Players to 'The Next Level' in First Trailer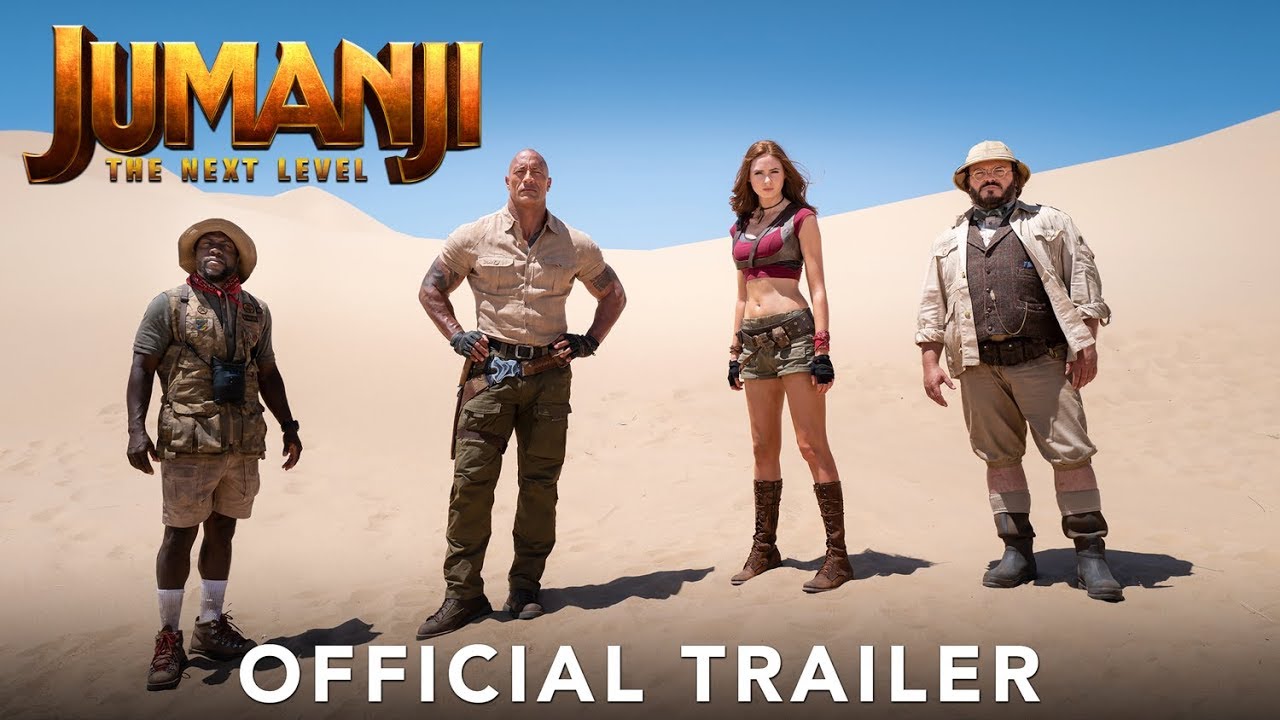 The jungle is calling and the game is ready to begin as Sony releases the first trailer for Jumanji: The Next Level. The sequel to 2017's unexpected blockbuster is due to hit theaters this Christmas, and this time there's some new players in the mix.
Back in March, Dwayne Johnson shared a first look at the cast back in action as he teased that "things may not be as they seem". At the time I speculated that the young adventurers avatars might be getting a switch up. And I was half right. But it turns out The Next Level had an even bigger shake up in mind.
For those trying to keep track, Ruby Roundhouse (Karen Gillan) is still Martha's avatar, whilst Professor Sheldon Oberon (Jack Black) is now Fridge's avatar. As for Dr. Smolder Bravestone (Dwayne Johnson) and Franklin "Mouse" Finbar (Kevin Hart), they are now the avatars of Spencer's grandfather Eddie (Danny DeVito) and his friend Milo Walker (Danny Glover). That's definitely a fun way to mix up the character's relationships! It looks like we're going to get all of the grandparents playing video games jokes when the film hits this Christmas. I can almost hear Glover's infamous "I'm too old for this ****" already. Seriously though, Welcome to the Jungle used the character's avatars to teach them about themselves, so it will be interesting to see what lessons Jumanji has in store as two generations must work together if they are to survive the deadly game world.
As for Spencer and Bethany, the trailer leaves that a mystery. It's possible their avatars may be Nick Jonas' Jefferson "Seaplane" McDonough and Awkwafina's new character, both of whom are glimpsed briefly in the trailer. But for now all we know is that Spencer's friends, along with the unsuspecting grandpa Eddie and Milo, enter the game to find their missing friend.
"Everything you know about Jumaji is about to change. In Jumanji: The Next Level, the gang is back but the game has changed. As they return to Jumanji to rescue one of their own, they discover that nothing is as they expect. The players will have to brave parts unknown and unexplored, from the arid deserts to the snowy mountains, in order to escape the world's most dangerous game."
Return to the jungle in Jumanji: The Next Level on December 13, 2019.