Kevin Feige Addresses Future for Marvel's Netflix Characters in Marvel Studios Movies and Shows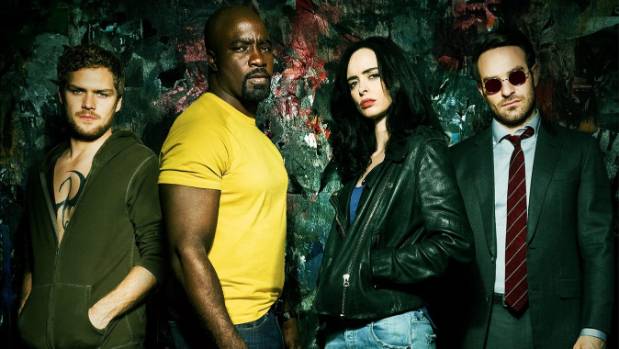 Marvel Studios President Kevin Feige strongly implied that the future for the characters introduced in Marvel's Netflix shows (Daredevil, Jessica Jones, Luke Cage, Iron Fist, The Defenders, and The Punisher) may be in projects produced by Marvel Studios and not Marvel Television… Although it will be years before this can happen.
Speaking to Black Entertainment Television while promoting this week's Spider-Man: Far From Home, Feige was asked about which of the Netflix characters he'd be most interested in revisiting. Feige did not give a straight answer to the question, but he did indicate that he'd be open to making use of the characters in future projects after some legal issues are sorted out:
"There were a lot of great characters that were on those Netflix series, and I think there is a period of time… It'll be a while before we could use any of them based on what the contracts were, so I'm not sure. And also, even answering that question is a spoiler. But there are some great Marvel characters there."
This is an interesting thing to consider, given that Feige has largely been apprehensive about using characters from works he was not creatively involved in. It's telling that so far, the only major character crossover from television to the movies is Edwin Jarvis from Agent Carter, a show that Feige produced. But it's also worth noting that the characters that were part of the Netflix corner of the Marvel Cinematic Universe were considered for appearances in Avengers: Infinity War (and possibly Avengers: Endgame), so it seems like the Defenders were given a greater priority over the likes of shows like Agents of S.H.I.E.L.D. or Cloak and Dagger.
It's also curious to think about why Feige thinks that answering that question directly would be a spoiler, as it suggests that there's already something planned down the road. Maybe Shang-Chi has a throwaway reference to the lore of Iron Fist, or perhaps Daredevil cameos in the third Spider-Man movie. By the time either of those movies happen, the statute of limitations on when Marvel can make use of certain ideas tied to the Netflix shows will likely have expired. Considering that not every single season of these shows were as adored as the films themselves, it would also be interesting to see how Marvel approaches the characters.
All seasons of Daredevil, Jessica Jones, Luke Cage, Iron Fist, The Defenders, and The Punisher are available to watch on Netflix. Together, the shows comprise a grand total of 161 episodes released over four years. While there are suggestions that the shows could be revived on a platform like Hulu, current contractual circumstances will prevent that from happening from anywhere between 2020 to 2021.

Grant Davis is a freelance writer who has covered entertainment news for more than four years. His articles have frequently appeared in Star Wars News Net as well as as other entertainment-related websites. As someone who grew up on Star Wars and comic book movies, he's completely thrilled with the current era of genre entertainment.