Box Office Weekend – Playtime's Not Over With 'Toy Story 4'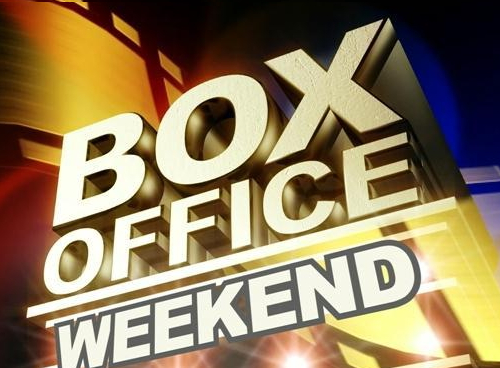 This weekend at the box office, Disney continues to leave the biggest imprint out of the various studios, with Toy Story 4 showing a good hold, Aladdin crossing $300M domestically, and Avengers: Endgame's encore rerelease putting the movie closer to matching Avatar as the highest-grossing movie of all time (unadjusted for inflation). Oh, and Dumbo managed to sneak its way back into the Top Twelve.

Before we get into Disney's recent fortunes, let's talk about the weekend's new releases. First up is the Conjuring spin-off/quasi-interquel Anabelle Comes Home, which came home toward the middle range of expectations for the weekend. Nonetheless, the movie still reached $31M+ over its first five days of play, which roughly matches the $27M-$32M production budget before we even get into the international box office returns on the film. So yeah, that's another success for the Conjuring universe, which was able to fend off fellow killer-doll movie Child's Play (which dropped nearly 70% this weekend). Meanwhile, the Beatles love letter Yesterday managed to similarly overperform in a quiet frame with about $17M. Provided that the movie can leg its way out as feel-good counterprogramming to July's heavy-hitters, Universal should have a sleeper hit on their hands.
As for Disney's holdovers, Toy Story 4 managed to easily top the competition with another $57M+ in the piggy bank, with a solid hold proving that even though the movie opened a bit below projections, there's a clear market for it. The current outlook makes it seem likely that the movie will end its run with less than what Toy Story 3 made domestically, but with how quickly it seems to be making money internationally, that shouldn't be much of an issue for Pixar, especially since the film has yet to open in big markets like Japan and Germany. Meanwhile, Aladdin is shaping up to bring in Will Smith's biggest domestic haul ever as it inches closer to Suicide Squad's $325M+ total. The movie will lose screens to fellow "live-action" Disney remake The Lion King in a few weeks, but it should easily clear the record before that time is up.
As Dark Phoenix continues its plummet out of the box office, now playing at about a third of the screens it started with on its fourth weekend, another Disney-distributed movie saw a sharp rise in attendance: Dumbo. I'm not sure why the movie saw a sharp increase in attendance on Saturday and Sunday, since it shed 20 theaters, but the movie is now past $115M domestically. Dark Phoenix, in the meantime, had its smallest drop yet in terms of overall percentages, but the damage is done; the movie is not likely to top $70M domestically, which would still be less than half of what X-Men: First Class made eight years ago. One more Fox-Marvel movie is waiting in the wings with The New Mutants, currently scheduled to hit in April 2020; aside from whatever becomes of the Deadpool franchise, it'll be the waiting game to see how long it takes the Mutants to make it into the Marvel Cinematic Universe.
Lastly, there's the little matter of the expansion of Avengers: Endgame. Marvel movies usually see a bit of a bump when a new release arrives while a previous release is still playing in theaters (like how Captain Marvel saw an increase in business right around the release of Endgame), but this time, the imminent arrival of Spider-Man: Far From Home alone isn't the key reason why the movie's seeing a surge in business. Some new after-credits content has been added to the film, all of which are either bonus features tied to the eventual Blu-Ray release of the movie or promotional content for next week's Far From Home. On that note, things are looking great for the box office prospects for the next chapter in Spider-Man's story, which should probably result in more people rewatching Endgame in turn.
Because of all of this, Endgame's business this weekend is a little less than three times as much as it was last weekend, putting the movie past $840M domestically. I personally estimated that it would need to make $850M domestically or more in order to get a real shot at dethroning Avatar's record (provided that the international market, where the Endgame rerelease is seeing a staggered release strategy, performs similarly), and with a long Independence Day week ahead, it's looking a lot like Marvel's massive event film will cross that lofty milestone. That would be a great boost to get them that much closer to taking the #1 spot… At least until Disney rereleases Avatar again to promote the sequels. No matter how this plays out, it's an incredible accomplishment for Marvel's three-hour blockbuster released amidst the competitive Summer blockbuster season to come anywhere close to a movie that was released during a Winter that didn't offer any significant competition to the under-3-hour movie for months.
The Top Twelve box office performances for the three-day weekend can be summarized as follows (bolded titles are new releases):
Toy Story 4 (Disney/Pixar) – $57.932M Weekend/$236.921M Total; 52.1% Drop.
Annabelle Comes Home (Warner Bros./New Line) – $20.37M Weekend/$20.37M Total.
Yesterday (Universal Pictures) – $17M Weekend.
Aladdin (Disney) – $9.344M Weekend/$305.861M Total; 29.4% Drop.
The Secret Life of Pets 2 (Universal Pictures/Illumination Entertainment) – $7.09M Weekend/$131.202M Total; 31% Drop.
Men in Black: International (Sony Pictures) – $6.55M Weekend/$65.03M Total; 38.8% Drop.
Avengers: Endgame (Disney/Marvel Studios) – $5.537M Weekend/$841.318M Total; 178.5% Rise.
Child's Play (Universal Pictures) – $4.276M Weekend/$23.405M Total; 69.7% Drop.
Rocketman (Paramount) – $3.87M Weekend/$84.173M Total; 31% Drop.
John Wick: Chapter 3 – Parabellum (Lionsgate Entertainment) – $3.175M Weekend/$161.315M Total; 22.3% Drop.
Godzilla: King of the Monsters (Warner Bros./Legendary Pictures) – $2M Weekend/$106.53M Total; 48.1% Drop.
Tie between Dark Phoenix and Dumbo.

Dark Phoenix (Disney/20th Century Fox) – $1.692M Weekend/$63.576M Total; 52.1% Drop.
Dumbo (Disney) – $1.692M Weekend/$115.569M Total; 1320.1% Rise.
Dumbo, Avengers: Endgame, John Wick: Chapter 3 – Parabellum, Aladdin, Godzilla: King of the Monsters, The Secret Life of Pets 2, Dark Phoenix, and Toy Story 4 are now playing in theaters.

Grant Davis is a freelance writer who has covered entertainment news for more than four years. His articles have frequently appeared in Star Wars News Net as well as as other entertainment-related websites. As someone who grew up on Star Wars and comic book movies, he's completely thrilled with the current era of genre entertainment.