Amy Pascal Discusses the Future of the 'Spider-Man' Film Franchise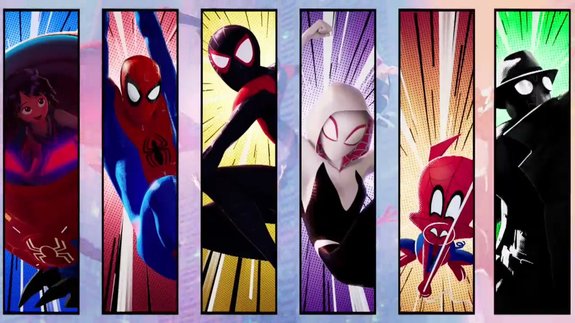 To say that Spider-Man is having a moment on the big screen is something of an understatement. After concerns that the franchise was on the way out with an underperforming and overly-expensive The Amazing Spider-Man 2, Marvel Studios helped Sony turn things around by rebooting the character into the Marvel Cinematic Universe with a supporting role in Captain America: Civil War, leading to the character's next appearance in Spider-Man: Homecoming reversing the trend of diminishing returns and a sequel (Far From Home) looking to continue that trend.
Sony then used that movie's success to launch a spin-off franchise (called Sony's Universe of Marvel Characters internally) spearheaded by Venom, and an animated take on the franchise with Spider-Man: Into the Spider-Verse, a narrative that shifted its focus away from Peter Parker to tell a reimagined version of the origin of Miles Morales from the Ultimate Marvel line. Venom which made a lot more than anyone could have anticipated in the face of a hostile critical reaction, while Spider-Verse was met with an avalanche of acclaim and
According to former Sony executive and Spider-Man producer Amy Pascal, they're just getting started. While she's left Sony completely for a first-look deal with Universal, she states that she is "100% completely [involved]" with facilitating the future of the three franchises that she's kickstarted. Fandango got a chance to talk with her ahead of a press screening of Far From Home, and she reiterated that it's in their interests to make sure that all three franchises (MCU, SUMC, and Spider-Verse) continue to prosper. Here's what she had to say…
The Focus Is On Standalones
It's not every day when one intellectual property gets no less than three separate ongoing, successful franchises happening at the same time, but this process came after two unsuccessful attempts to expand the franchise with sequels and spin-offs ultimately led to problems for Sony. Spider-Man 3's producers forced Venom into the film in the hopes of drumming up hype for a spin-off (and to capitalize on the character's merchandise sales) and bloated a crowded narrative, while they learned nothing from their problems with the second film in the Amazing series as that tried to launch an entire cinematic universe. The third time appears to be the charm at Sony, as Pascal explains that they want each project to stand on its own:
"Each individual movie stand on its own. The key thing to Venom to Tom Holland, Spider-Man, Spider-Verse is that as wonderful and as tempting as it is to connect the dots, nothing works if the individual movies don't work and have their own integrity. And that is the key to it all."
If that's indeed the case, then expect a slow, long-term buildup with every single franchise under the Spider-Man umbrella; we might not see Spider-Man face off against the Sinister Six for a while, and it could be a long time before Venom and Morbius cross paths. Basically, we won't see the kind of overstuffing that has led to the downfall of two prior Spider-Man movie franchises in the near future, and that's for the best.
Venom 2 Is Happening (Obviously)
The shocker of the century: a studio fast-tracks a sequel to a successful movie. Who saw that coming? Snark aside, Pascal states that Sony are totally going for more Tom-Hardy-on-Tom-Hardy shenanigans:
"I can say that Tom Hardy will be back, magnificently playing that character as no one else can… Sony did a great job creating that franchise and giving it a life and giving it its own world. Then there's Tom Hardy. When you think of Venom, you'll never be able to think of anyone but Tom Hardy sitting in that bathtub of lobsters. And once you saw Tom Hardy do this character, that's all you needed to know."
Pascal did not have any comments about Morbius, which has already filmed, is set to release before Venom 2, and will star Jared Leto as Morbius, the Living Vampire.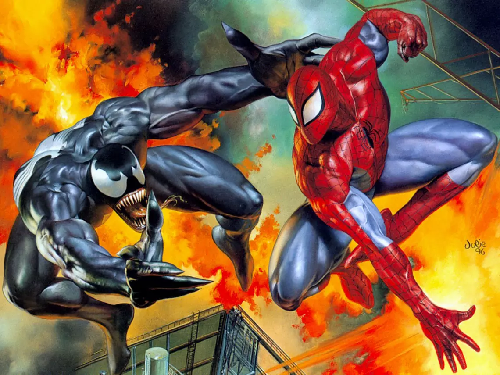 Venom May Meet Spider-Man, Eventually
While the director of Venom effectively confirmed that key elements tying the anti-hero to Spider-Man, who he derives his powers from, had to be excised for legal reasons, there's been a sense of optimism from Sony's side that their version of the character will run into the web-head one day. As of right now, Pascal is playing coy, but she's hopeful it can happen:
"Everybody would love to see that. You never know; someday, it might happen."
The question at this point seems to be whether or not it's Tom Holland's Spider-Man that Venom runs into, but given that Marvel Studios President Kevin Feige has suggested that he doesn't see the MCU's version crossing over into the SUMC, it seems more likely that Sony will have to cast their own actor for the role. Feige's wording also suggests that Hardy's Venom won't appear in the MCU, and it doesn't seem like we'll be seeing a different version of the character teaming up with the Avengers anytime soon, if ever.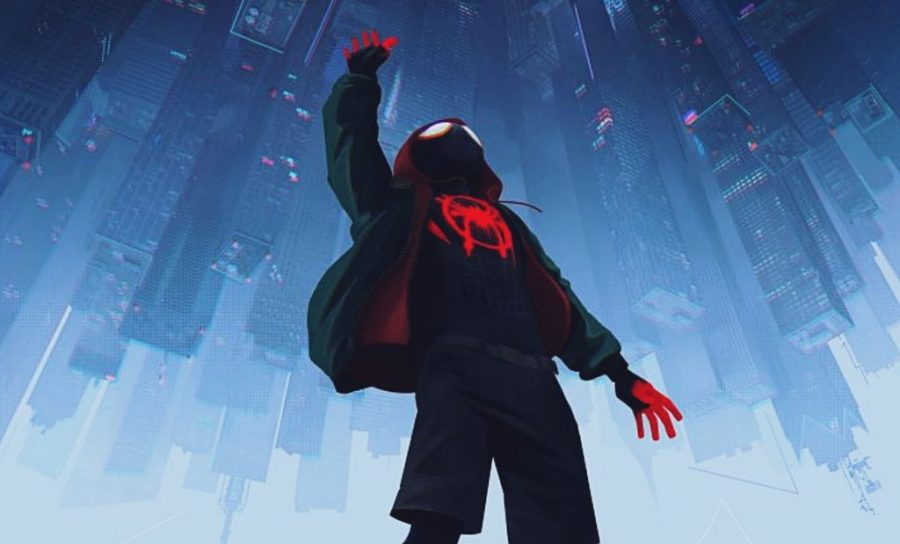 The Spider-Verse Will Keep Expanding
Stop me if you've heard this one before: a studio fast-tracks a sequel to a successful movie. Who saw that coming? While there's talks of both a Spider-Verse 2 and a Spider-Women spin-off, there are apparently other ideas on the table. Pascal herself shut down the idea that the next appearance of these characters will be on a TV show and instead confirmed that a big-screen sequel is what's next on the horizon:
"Well, of course it's going to be on the big screen and it's going to be about Miles."
Said film is said to be a love story between Miles and Gwen Stacy, who grew closer as friends over the course of Into the Spider-Verse. There are likely still plans to do animated Spider-Verse shows, but it seems that the next step in building up the setting will be on the big screen in a few years.
The Three Universes Won't Prevent Different Iterations Of Characters From Appearing
Miles Morales fans should be relived to hear that just because Sony is using the character in animation doesn't mean that he can't appear in the realm of live-action. _
"No, I don't think you should exclude [Miles from a live-action movie]. I think you should assume there is nothing to exclude."
Homecoming featured Aaron Davis, a character with a prominent role in Into the Spider-Verse, and the uncle to Miles Morales. Miles was alluded to in Homecoming, though not by name. It seems like there are long-term plans to include that character in the future, but it will be a while, likely after Tom Holland is in his late twenties or early thirties, so another teenage actor could fill a niche that Holland would be leaving behind. Beyond Miles, Pascal's wording suggests that other characters that are appearing in the efforts being handled exclusively by Sony could be utilized by Marvel Studios, and vice-versa.
Sony Likes Working With Marvel Studios (And Tom Holland)
Here's the big one that people are wondering about, as it's not clear how far the Marvel Studios and Sony Pictures Spider-Man partnership will continue for. The good news is that they are thrilled with the results of said partnership, but the bad news is that they're keeping tight-lipped about what comes after Far From Home in spite of a third movie being more or less guaranteed. It seems like this has to do with Sony respecting Marvel's wishes not to reveal their future slate until the San Diego Comic Con and Disney D23, as Pascal said that she's only permitted to talk about how happy she is about the opportunity to work with Marvel:
"I can say that we've had a fantastic partnership and you never know what's going to happen. We have a lot of stories to tell about Spider-Man, in every facet."
And yes, those stories involve Tom Holland. And a lot of him, per Pascal's jokes:
"We have big plans for Tom Holland to be a part of everything… Every movie we ever do! He needs to be in every movie that I ever work on!"
Holland has a bright future ahead of him, both as Spider-Man and as a rising star in Hollywood. He's planned to play a young Nathan Drake in Sony's Uncharted prequel, and Disney have him assigned to two animated films: Blue Sky's Spies in Disguise, and Pixar's Onward. Going far from home will be just the beginning for Holland.
The film's synopses are as follows:
Following the events of Avengers: Endgame, Spider-Man must step up to take on new threats in a world that has changed forever.

Peter Parker returns in Spider-Man: Far From Home, the next chapter of the Spider-Man: Homecoming series! Our friendly neighborhood Super Hero decides to join his best friends Ned, MJ, and the rest of the gang on a European vacation. However, Peter's plan to leave super heroics behind for a few weeks are quickly scrapped when he begrudgingly agrees to help Nick Fury uncover the mystery of several elemental creature attacks, creating havoc across the continent!
Spider-Man: Far From Home will be released on July 2, 2019.

Grant Davis is a freelance writer who has covered entertainment news for more than four years. His articles have frequently appeared in Star Wars News Net as well as as other entertainment-related websites. As someone who grew up on Star Wars and comic book movies, he's completely thrilled with the current era of genre entertainment.