'The Batman' May Include Firefly, Mad Hatter, and Harvey Dent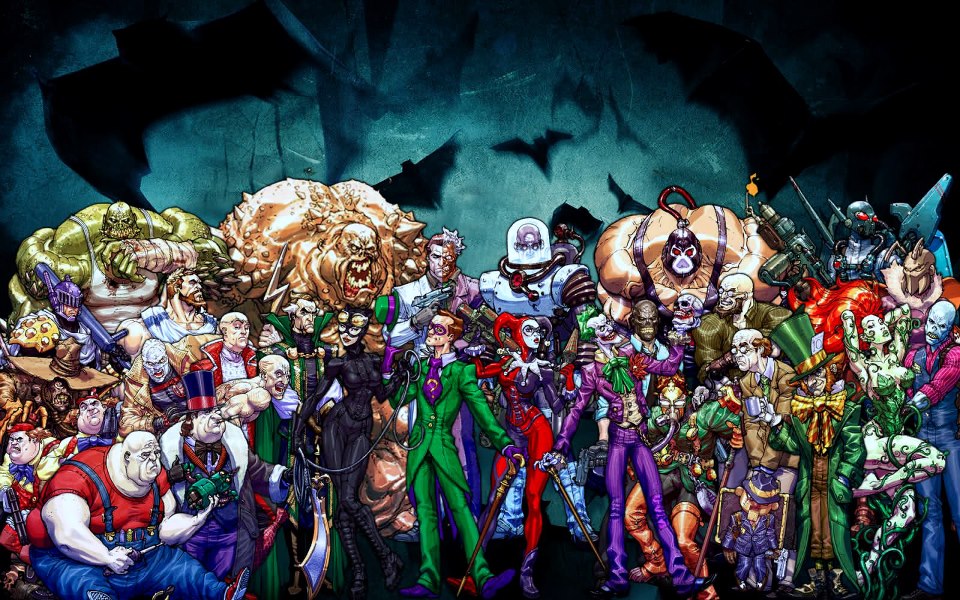 The roster of villains for The Batman is shaping up to be nothing short of staggering, as Matt Reeves is apparently looking to have Robert Pattinson's take on Dark Knight face a gauntlet of his enemies in his first outing. Not only will he cross paths with Catwoman, the Riddler, and the Penguin, but he'll also run into Harvey Dent and two characters who have not yet appeared in a live-action Batman movie.
According to GeeksWorldWide, Catwoman, the Riddler, and the Penguin are indeed central players in the film, but they're not the only villains that Batman will be crossing paths with. A lesser-known antagonist by the name of Firefly, who has not yet appeared in the realm of live-action film, will also be joining the Rogues Gallery. In addition, Discussing Film have also indicated that the Mad Hatter will be joining the fray, along with Two-Face… Although it's currently unclear if the story is set before Harvey Dent loses half of his face to an acid bath, or after. There's a good reason that the film will have so many villains: apparently, the story revolves around a murder mystery that ties many of Batman's enemies to a mysterious killer.
While people have been apprehensive about the idea of tons of supervillains appearing in one superhero movie since the days of Spider-Man 3, but including many antagonists is not a problem. Batman Begins, for instance, has three supervillains appear in it, and the subsequent movies in the Dark Knight Trilogy have that many (if not more) in each installment, in addition to a number of mob figures from the comics weaving their way into the plot. All three of those movies are well-regarded. It boils down to the execution, and in the case of Spider-Man 3, that movie wanted to get Venom on the big screen at the expense of finishing a trilogy-long story arc and dealing with the supervillain introduced in that film.
Plus, we're talking about Matt Reeves here, a director who clearly knows what he is doing. The guy spent a ridiculous amount of time getting his script just right before even making a move toward casting anybody, and knowing that his movie will involve plenty of characters, it's not difficult to see why he took his time. It's been said that his script is inspired by stories like The Long Halloween, which feature a number of supervillains interweaved into a much larger story arc without coming across as messy. Hopefully, The Batman (or whatever the movie will be called) proves to be more than worth the wait.
The Batman will be released on June 25, 2021.

Grant Davis is a freelance writer who has covered entertainment news for more than four years. His articles have frequently appeared in Star Wars News Net as well as as other entertainment-related websites. As someone who grew up on Star Wars and comic book movies, he's completely thrilled with the current era of genre entertainment.