'Dune' TV Show Coming to the WarnerMedia Streaming Service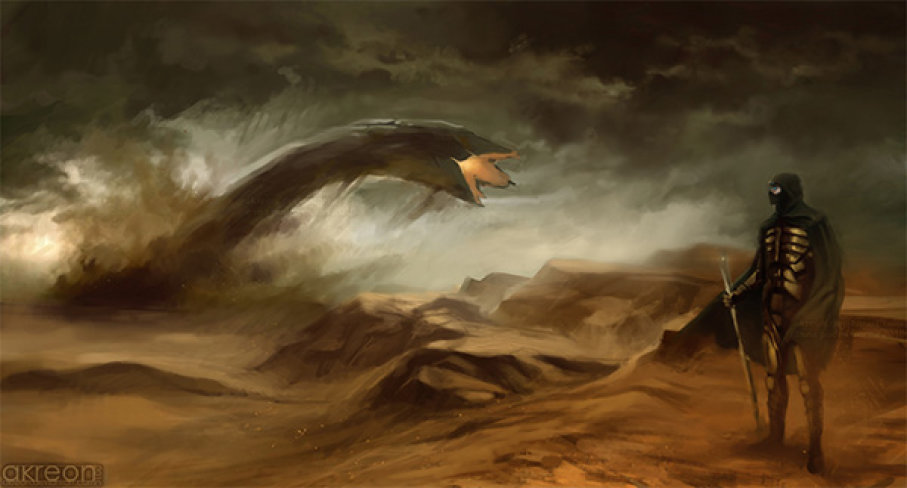 WarnerMedia have made an early move to expand the Dune universe by ordering a television series that will be developed alongside the new movie.
Deadline reports that director Denis Villeneuve's Dune adaptation will be joined alongside a companion series that will exclusively stream on the WarnerMedia streaming service. Legendary Pictures, who are producing the film, are partnered with Warner Bros. to help launch what the studio hopes will be a successful expansion of the multimedia franchise with new movies, television series, video games, comics, and more set in a reimagined version of Frank Herbert's iconic sci-fi universe.
The series is known as Dune: The Sisterhood, and it focuses on the Bene Gesserit, the formal title assigned to the titular group. Set in the far future where humanity has settled across thousands of worlds by an Imperium, the Sisterhood possess extraordinary abilities gained through years of mental conditioning. The affairs of the Sisterhood ultimately bring them to the planet Arrakis (colloquially referred to as "Dune" by its inhabitants), where they must navigate the landscape of the world, which possesses some of the most valuable resources that the Imperium needs to function.
Villeneuve has expressed interest with the Sisterhood in particular, and thinks that a series dedicated to their story is worth the effort. In his own words, he sees the series as empowering:
"The Bene Gesserit have always been fascinating to me. Focusing a series around that powerful order of women seemed not only relevant and inspiring but a dynamic setting for the television series."
Villeneuve is set to direct the first episode of this series, and one of the movie's writers (Jon Spaihts) will serve as the lead writer on the spin-off. Villeneuve, Spaihts, Brian Herbert, Byron Merritt, and Kim Herbert will all executive produce the series, while Kevin J. Anderson will co-produce. Both Herberts, Merritt, and Anderson all represent the Frank Herbert estate, and are heavily involved with the adaptations of Herbert's work.
Dune: The Sisterhood is in development for the WarnerMedia streaming service. Meanwhile, the new movie will be released on November 20, 2020.

Grant Davis is a freelance writer who has covered entertainment news for more than four years. His articles have frequently appeared in Star Wars News Net as well as as other entertainment-related websites. As someone who grew up on Star Wars and comic book movies, he's completely thrilled with the current era of genre entertainment.