'Doctor Sleep' Trailer Revisits Danny Torrance Years After 'The Shining'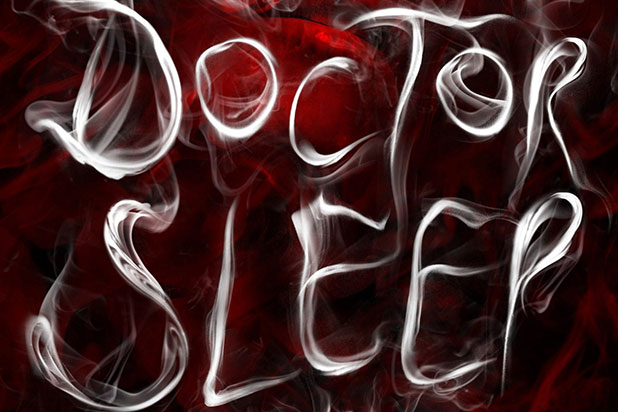 29 years ago, director Stanley Kubrick's adaptation of the Stephen King novel The Shining hit theaters, initially to a mixed reception before it would be recognized as a horror classic. The film revolved around the psychic visions of Danny Torrance in a hotel that was slowly driving his father into a murderous frenzy. Now, director Mike Flanagan's adaptation of the sequel Doctor Sleep will revisit Dan Torrance as his ability to utilize "the shining" resurfaces into his adult years.
Torrance (Ewan McGregor), still scarred by the terror he faced at the Overlook hotel, inherits his father's alcoholism as a defense mechanism to suppress memories of the traumatizing incident. Eventually swearing off drinking, Torrance regains his powers and works at a hospice center to help comfort elderly people and allow them to drift away painlessly, earning him the nickname of "Doctor Sleep". Torrance eventually meets a young girl with gifts like his own named Abra (Kyliegh Curran), who seeks him out knowing that they share a psychic gift. But when a cult leader (Rebecca Ferguson) and her followers seek to hunt people with the shining to gain immortality, Torrance will have to awaken his abilities to their full power – even if it means that he'll have to face several ghosts from his past to stop them.
Interestingly, Doctor Sleep is being treated as a sequel to the Kubrick film (which created many of The Shining's most iconic scenes, but deviated significantly from the book) rather than the Stephen King book, a move that was done with the author's approval. As a bit of trivia, all of the flashback scenes to The Shining were recreated visually for Doctor Sleep, with one exception: the shot of the elevators gushing blood, which is a scene from the original film and was not present in the original novel. The film was last revisited by Warner Bros. in a memorable sequence from 2018's Ready Player One, in which the protagonists of the virtual-reality adventure find themselves in the movie to search for an Easter Egg.
The film's synopsis is as follows:
Still irrevocably scarred by the trauma he endured as a child at the Overlook, Dan Torrance has fought to find some semblance of peace. But that peace is shattered when he encounters Abra, a courageous teenager with her own powerful extrasensory gift, known as the 'shine.' Instinctively recognizing that Dan shares her power, Abra has sought him out, desperate for his help against the merciless Rose the Hat and her followers, The True Knot, who feed off the shine of innocents in their quest for immortality. Forming an unlikely alliance, Dan and Abra engage in a brutal life-or-death battle with Rose. Abra's innocence and fearless embrace of her shine compel Dan to call upon his own powers as never before – at once facing his fears and reawakening the ghosts of the past.
Doctor Sleep will be released on November 8, 2019.

Grant Davis is a freelance writer who has covered entertainment news for more than four years. His articles have frequently appeared in Star Wars News Net as well as as other entertainment-related websites. As someone who grew up on Star Wars and comic book movies, he's completely thrilled with the current era of genre entertainment.