Box Office Weekend – 'Men in Black: International' Leaves No Domestic Footprint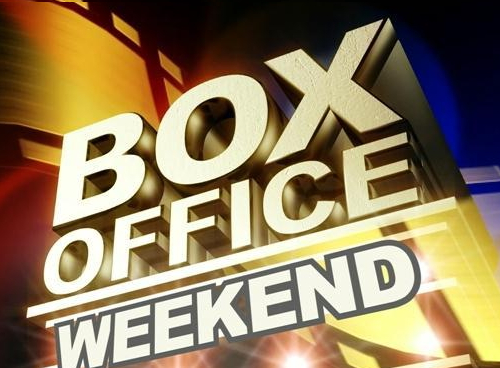 This weekend at the box office continues to be rough to sequels that aren't called Avengers: Endgame, as people didn't really head out to the multiplexes in huge numbers. Meanwhile, the already-underperforming Dark Phoenix takes an epic plunge at the box office with a second-weekend drop that's worse than April's Hellboy.

The $110M Men in Black: International will really have to rely on that market in order to make a profit, because domestically, it's looking like it's dead on arrival. So far, it's made $100M globally, so reaching the break-even point isn't impossible, but it's not looking great. Worse off is Shaft (the third movie in that series with that title), which is getting the shaft at the international box office, as the movie's international rights were sold to Netflix to cover half of the movie's $35M budget, so whatever the movie makes domestically over its lifetime might be enough for the movie to reach a break-even point. The Secret Life of Pets 2 had a better hold on its second weekend than the original movie, but it's still looking like the movie is going to be lucky to make much more than a quarter of what its predecessor did. Likewise, Godzilla: King of the Monsters actually had a good hold on its third weekend after a second-weekend plunge, but it's only now making what it took the first film to make in three days.
What is indisputably the worst box office news of the weekend is reserved for Dark Phoenix, which sank like a stone with a drop just under 73%. At the current rate, the movie is set to end its run with less than $290M globally, which, for frame of reference, is less than the $296.3M total that the original X-Men served up back in 2000 (with lower ticket prices, no 3-D, and a much smaller international market). Ouch. The magic touch of Marvel Studios is clearly needed to help the X-Men franchise rise from the ashes, although they've already stated that they want to wait for a while. Looking at the movie's financial performance makes it pretty clear that that might be the smart move, and moving forward with Fantastic Four first is probably the better option if they go through with it.
All in all, it was not a great weekend for sequels at the box office, but it wasn't exactly a great time for non-sequels, either. Amazon's Late Night brought in a little over $5M with its wide release, which while not bad is still below what you'd expect a well-reviewed movie that opened in over 2,000 theaters to get. Comparatively, new arrival The Dead Won't Die managed to make nearly half of that in nearly a third of the theaters. On the other hand, Aladdin continues to see strong holds at the box office, the Elton John biopic Rocketman isn't burning out its fuse with a drop of less than 33%, and John Wick continues to be the Summer's non-Disney breakout hit. Next weekend should be good news for the box office as a whole with the arrival of Toy Story 4, which is tracking for an opening at $150M which may go as high as $200M. That's also bad news for a number of these movies, as theaters will likely push several screenings of underperforming sequels out to make room for what's shaping up to be either the biggest or second-biggest animated film of the year (with Frozen II taking whatever spot that isn't reserved to Toy Story 4).
The Top Twelve box office performances for the three-day weekend can be summarized as follows (bolded titles are new releases):
Men in Black: International (Sony Pictures) – $28.5M Weekend.
The Secret Life of Pets 2 (Universal Pictures/Illumination Entertainment) – $23.8M Weekend/$92.044M Total; 49% Drop.
Aladdin (Disney) – $16.712M Weekend/$263.446M Total; 32.3% Drop.
Dark Phoenix (Disney/20th Century Fox) – $9.005M Weekend/$51.767M Total; 72.6% Drop.
Rocketman (Paramount) – $8.8M Weekend/$66.142M Total; 36.3% Drop.
Shaft (Warner Bros./New Line) – $8.315M Weekend.
Godzilla: King of the Monsters (Warner Bros./Legendary Pictures) – $8.105M Weekend/$93.688M Total; 47.5% Drop.
John Wick: Chapter 3 – Parabellum (Lionsgate Entertainment) – $6.1M Weekend/$148.626M Total; 17.8% Drop.
Late Night (Amazon) – $5.136M Weekend/$5.449M Total; 1,985.5% Rise.
Ma (Universal/Blumhouse Productions) – $3.61M Weekend/$40.349M Total; 53.9% Drop.
Avengers: Endgame (Disney/Marvel Studios) – $3.517M Weekend/$830.491M Total; 27.8% Drop.
The Dead Don't Die (Universal/Focus Features) – $2.35M Weekend.
Avengers: Endgame, John Wick: Chapter 3 – Parabellum, Aladdin, Godzilla: King of the Monsters, The Secret Life of Pets 2, and Dark Phoenix are now playing in theaters.

Grant Davis is a freelance writer who has covered entertainment news for more than four years. His articles have frequently appeared in Star Wars News Net as well as as other entertainment-related websites. As someone who grew up on Star Wars and comic book movies, he's completely thrilled with the current era of genre entertainment.