RUMOR: Marvel Studios Looking to Cast 'Spider-Man' Villain Norman Osborn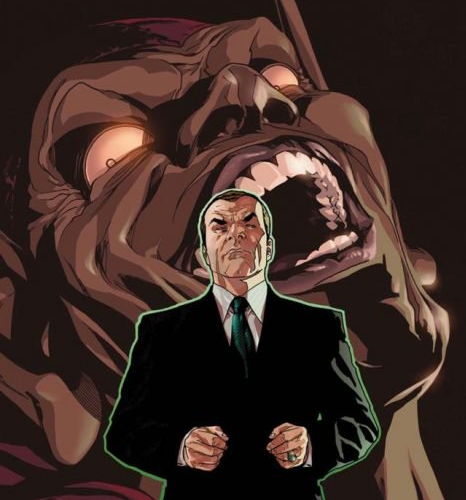 A new casting sheet indicates that Marvel Studios may be in the process of looking for an actor to portray Norman Osborn. If this is the case, then it's entirely possible that they are in the process of planning a last-minute cameo for Spider-Man: Far From Home, presuming that they haven't already filmed it already.
GeeksWorldWide is reporting that Marvel are looking for a role described as "The Benefactor" to film a scene in Atlanta, Georgia this year. Per their sources, the role is seeking an actor between the age of 40 and 60, open to actors of all ethnic backgrounds, but preferably someone Caucasian. That easily fits the traditional portrayal of Osborn in the time that he's serving as the Green Goblin, an archnemesis to Spider-Man. But Marvel's ambitions for the character may be greater; Osborn could prove to be the archnemesis to the entire MCU. A hint may just be in the character's codename: in Ant-Man and the Wasp, supporting villain Sonny Burch was seeking out Hank Pym's technology to provide to potential wealthy benefactors who would be interested in Quantum Realm technology. Only someone with a good head on their shoulders would be able to understand that technology, so it stands to reason that someone like Osborn may have been a potential buyer.
While this remains unconfirmed, it is believed that this Summer's Spider-Man movie will feature the introduction of Oscorp as a way of setting up the future of the setting. It is likely that the Avengers tower, which was sold by Tony Stark to an unknown buyer during the events of Spider-Man: Homecoming, was purchased by Norman Osborn, so this development would make complete sense with the story that they're already telling. With the Avengers disbanded at the end of their most recent movie, that leaves a power vacuum that an opportunistic, power-hungry megalomaniac who is likely seeking to position himself as a hero to the public while having much darker, more sinister ideas about the future. As the Anti-Tony Stark, he's the perfect long-term villain to lead the Marvel Cinematic Universe forward after Thanos.
The film's synopses are as follows:
Following the events of Avengers: Endgame, Spider-Man must step up to take on new threats in a world that has changed forever.

Peter Parker returns in Spider-Man: Far From Home, the next chapter of the Spider-Man: Homecoming series! Our friendly neighborhood Super Hero decides to join his best friends Ned, MJ, and the rest of the gang on a European vacation. However, Peter's plan to leave super heroics behind for a few weeks are quickly scrapped when he begrudgingly agrees to help Nick Fury uncover the mystery of several elemental creature attacks, creating havoc across the continent!
Spider-Man: Far From Home will be released on July 2, 2019.

Grant Davis is a freelance writer who has covered entertainment news for more than four years. His articles have frequently appeared in Star Wars News Net as well as as other entertainment-related websites. As someone who grew up on Star Wars and comic book movies, he's completely thrilled with the current era of genre entertainment.