Return to Thra in First Trailer for 'The Dark Crystal: Age of Resistance'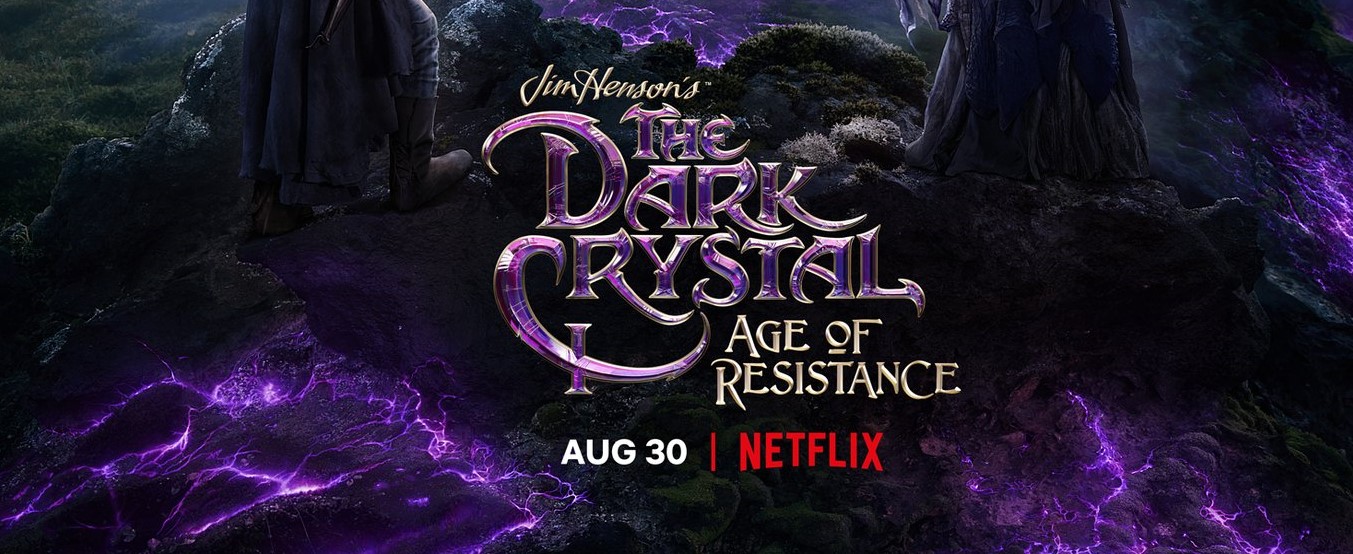 This August, Netflix and The Jim Henson Company are taking viewers back to Thra, the world of The Dark Crystal, with the long awaited prequel series Age of Resistance. In the first teaser trailer released last week, we're taken back to this mystical world, where three young heroes must embark on an epic quest to face the rising darkness, and it looks breathtaking.
Honestly, I can't believe this is all puppetry and animatronics! Whilst the teaser gives little away regarding the story of the ten-episode series, its stunning visuals speak for themselves, authentically recreating the world and species that so many fell in love with almost forty years ago.
For those unfamiliar with the original, The Dark Crystal tells the story of a Gelfling named Jen, who is tasked with restoring balance to Thra by returning a shattered shard and healing the Crystal. According to The Verge, Age of Resistance looks to take place in the years immediately after the Crystal was originally shattered, a thousand years before the events of the 1982 movie, and is based on J. M. Lee's recent novels Shadows of the Dark Crystal and Song of the Dark Crystal, which "chronicle the slow awakening of the Gelflings, who don't realize the Skeksis are targeting them until their situation is dire."
The series will feature the voice talents of Taron Egerton, Anya Taylor-Joy, and Nathalie Emmanuel as the three Gelfling heroes, along with a star studded cast of supporting actors including Helena Bonham Carter, Natalie Dormer, Eddie Izzard, Theo James, Toby Jones, Shazad Latif, Gugu Mbatha-Raw, Mark Strong, Alicia Vikander, Harvey Fierstein, Mark Hamill, Ralph Ineson, Jason Isaacs, Keegan-Michael Key, Olafur Darri Olafsson, Simon Pegg, and Andy Samberg, with Donna Kimball as the "keeper of secrets".
Netflix's official synopsis reads:
In this prequel to the fantasy classic, three young Gelfling inspire a rebellion against the cruel Emperor when they discover a horrifying secret.
In addition to the first teaser, Netflix also released the first poster for the series;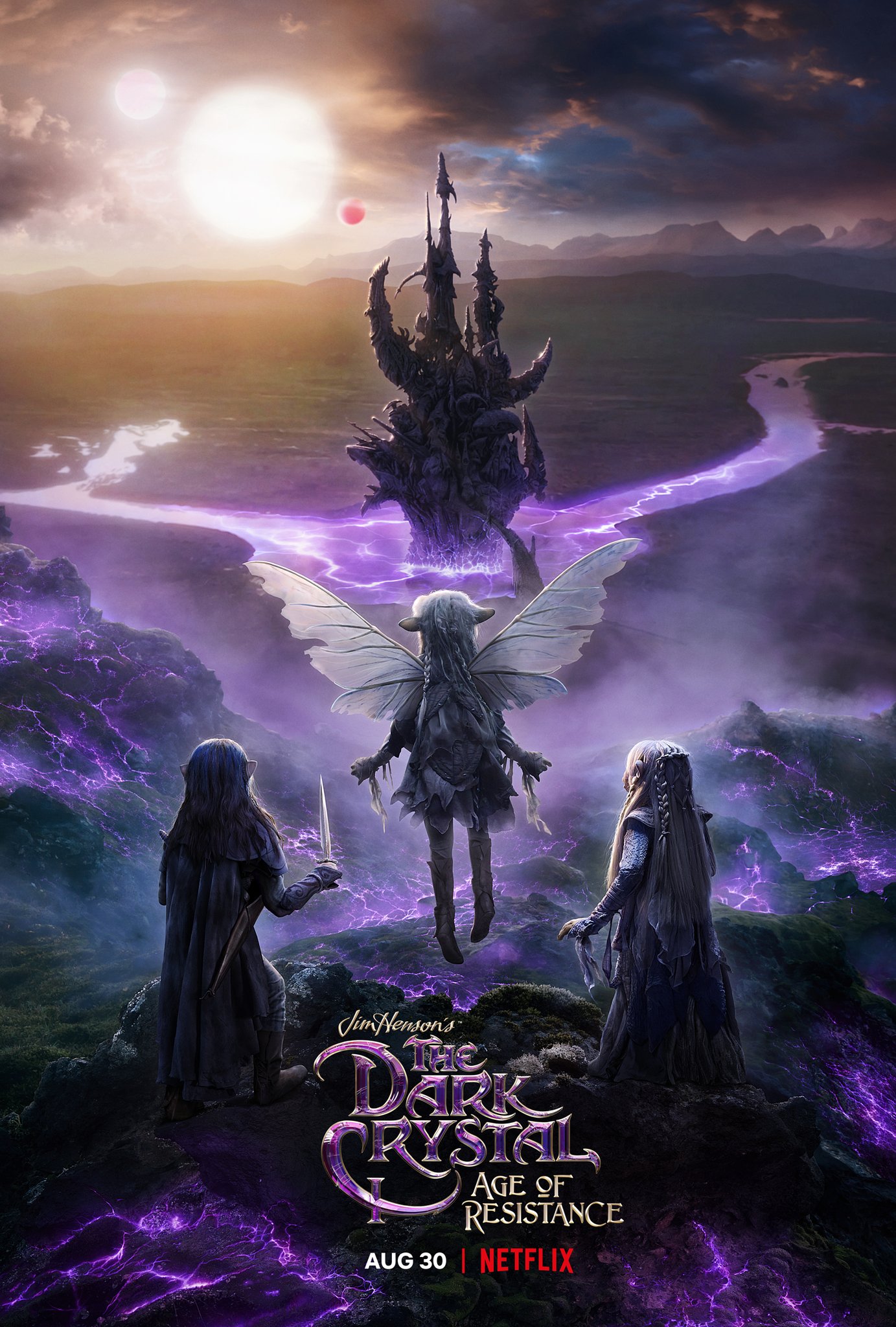 The Dark Crystal: Age of Resistance begins streaming on Netflix August 30th.